UnTAG Studio designed the retirement home of a couple in their 60s, a 304 square meters farmstay in Sindhudurg, Maharashtra (India) that sits within a dense grove of mangoes and chikoos, overlooking a distant hillock through a filter of green treetops.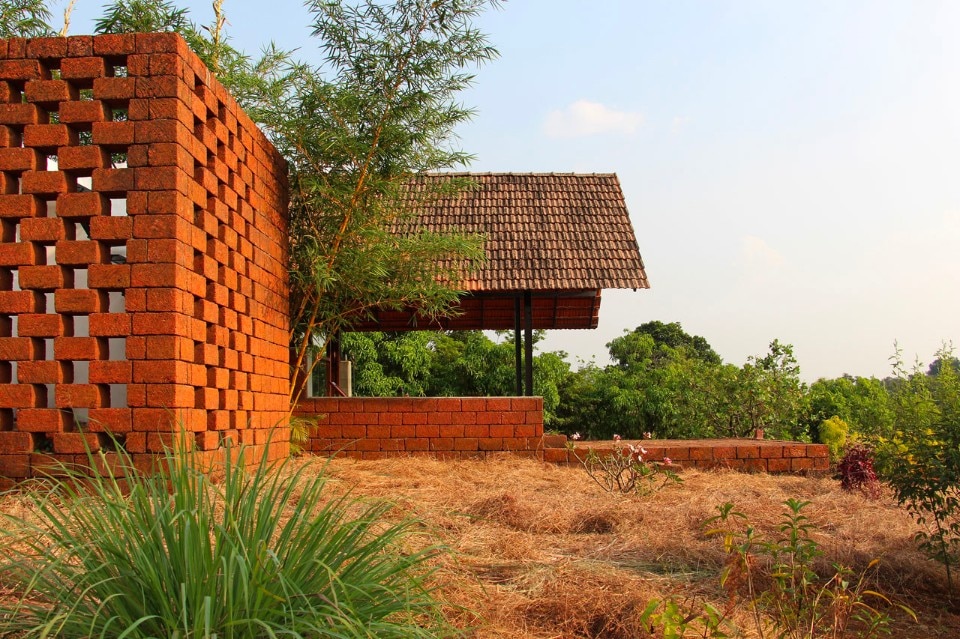 The House is designed as a series of descending spaces following the site topography, from a private bedroom with bath to an airy living, onto a high verandah with a deck, overlooking the hillock. The living and bedroom merge into one during daytime. The entry to the house is features a thin, see-through vestibule, connecting the main house to the kitchen. The kitchen has a service court, for the desi-chullah enclosed by a stone jali.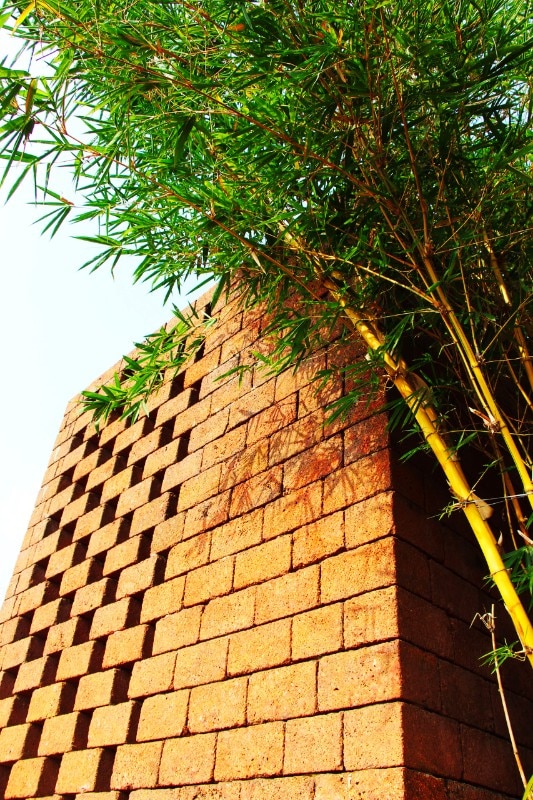 Chira (laterite) – a cheap indigenous porous stone procured from a quarry located three kms away – is the main load bearing structural element of the house. Laid by using lime-cement mortar, it behaves like an earthenware, withstanding the scorching sun and the fierce monsoon. Shade, for this tropical house, is ensured through a large pitched roof that overhangs from local clay roofing tiles. The door-windows are crafted from salvaged teak and jackfruit wood, by reusing the rafters of an old Hindu temple nearby. The floor and internal walls have been lined with indian Kotah stone, adding another layer of heat insulation. The client's old unused furniture has been restored for a new use.

Vrindavan, Ozram, Sindhudurg, Maharashtra, India
Program: single family house
Architects: unTAG architecture & interiors
Team: Gauri Satam, Tejesh Patil
Area: 100 sqm
Completion: 2016