Garcés de Seta Bonet completes the renovation and extension of the historical building of the Palais de Justice in Strasbourg. The intervention mainly consists of the rearrangement of the interiors and the new volume of the that houses all the courtrooms.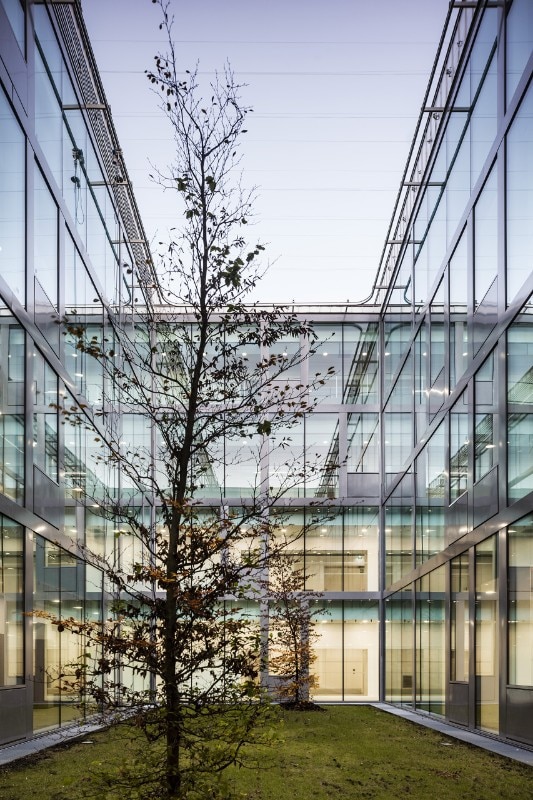 The sequence of the Salle des Pas Perdus, the inner courtyard and the courtroom space is the central core. The functional and spatial quality achieved through this operation brings the fluxes of the visitors straight to the heart of the building, and ensures the required independence of the pathways dedicated to the staff and workers of the tribunal. The inclusion of the inner courtyard has also allowed greater natural lighting.
The grafting of metal panels installed on the main facade anticipates the presence of the new annex on the rooftop. The composition of pitched roofs of the extension interacts with the surrounding historical buildings, allowing the Palais de Justice to regain its role as a landmark of the city of Strasbourg.
Project:

renovation and extension of the Palais de Justice

Progam:

renovation and extension of a public building

Architects:

Garcés de Seta Bonet architects

Project team:

SVC architects – co-contractors, AVA – acoustic, BET – Setec Building, GV – Engineering, HQE – Elithis, Graphic Design – Teschner-Sturacci

Area:

14.920 sqm

Completion:

2016