The original architecture of the National Strasbourg University Library (BNU) was wilhelmian and reflected the historicism of the late 19th century with its symmetrical design and its very square layout.
Rehabilitation work in the 1950s hid part of the strong point of this initial design. The third phase carried out between 2006 and 2014 was a return to basics: the original central design has been restored, and the relationship between interiors and exteriors reactivated. Above all, the dome has been highlighted by a central staircase that is bathed in very carefully studied light. Both a symbolic and structural element, it returns to a form of monumentality shed of the triumphalism of its beginnings.

The new spaces have been clearly differentiated from the existing structure by using a specific architectural vocabulary. The three main spaces (reception, passageways and reading rooms) have been treated with distinct plasticity that creates a dialogue with the monumental architecture.
The operation relied on the one hand on removing parasitic elements that interfered with a reading of the original quality of the volumes, and on the other, on building a vertical movement system and creating new functional floors. The objective in removing the parasitic features was to make the volumes under the dome accessible and visible to the public, including the non-reading public. The library's identity is embodied in this exceptional volume.
The monumental staircase lies at the actual and symbolic heart of the rehabilitation. Its 27 meters give access to each of the library's floors. Composed of 120 12/12 mm stays, the staircase rises in a spiral that unifies the building and simplifies how it is read. Above all, it helps reveal the building's original dome, thus conferring on it its former glory. More than just the primary function of facilitating human movement, its 78 steps become landings where people can meet. So as to provide ambient quality that encourages reading, working and conviviality in the cleared space, four platforms have been created in the perimeter around the great atrium.
Replacing the former platforms, this arrangement frees up the comfortable heights under the ceiling for spaces accessible to readers. Vertical traffic hubs have been placed in the corners of the new platforms. These corners, corresponding to the four former courtyards, have thus become the nerve centers for the efficient functioning of the new library. They thus liberate the major volumes intended for the public from technical contingencies and safety. This arrangement enables comfortable working conditions for the staff and provides visual comfort for the big public platforms.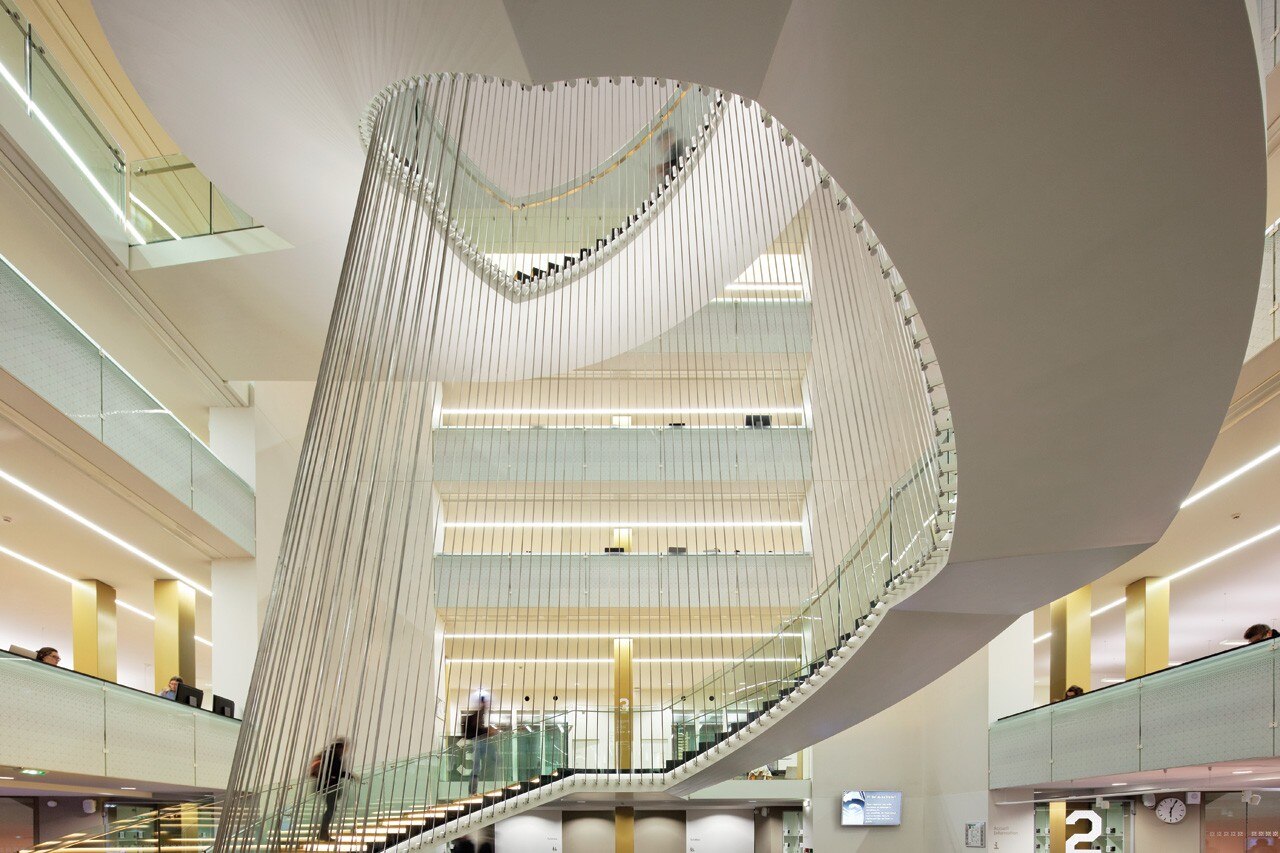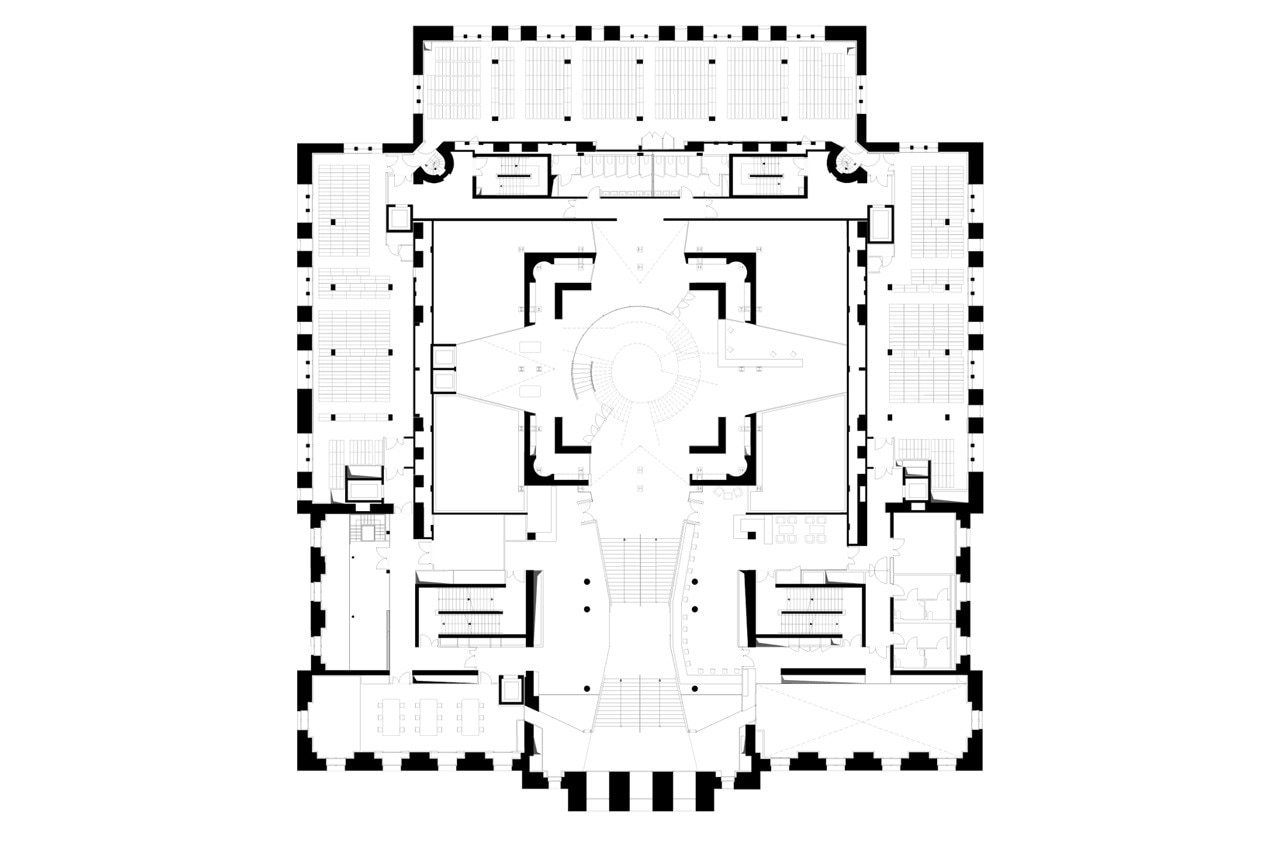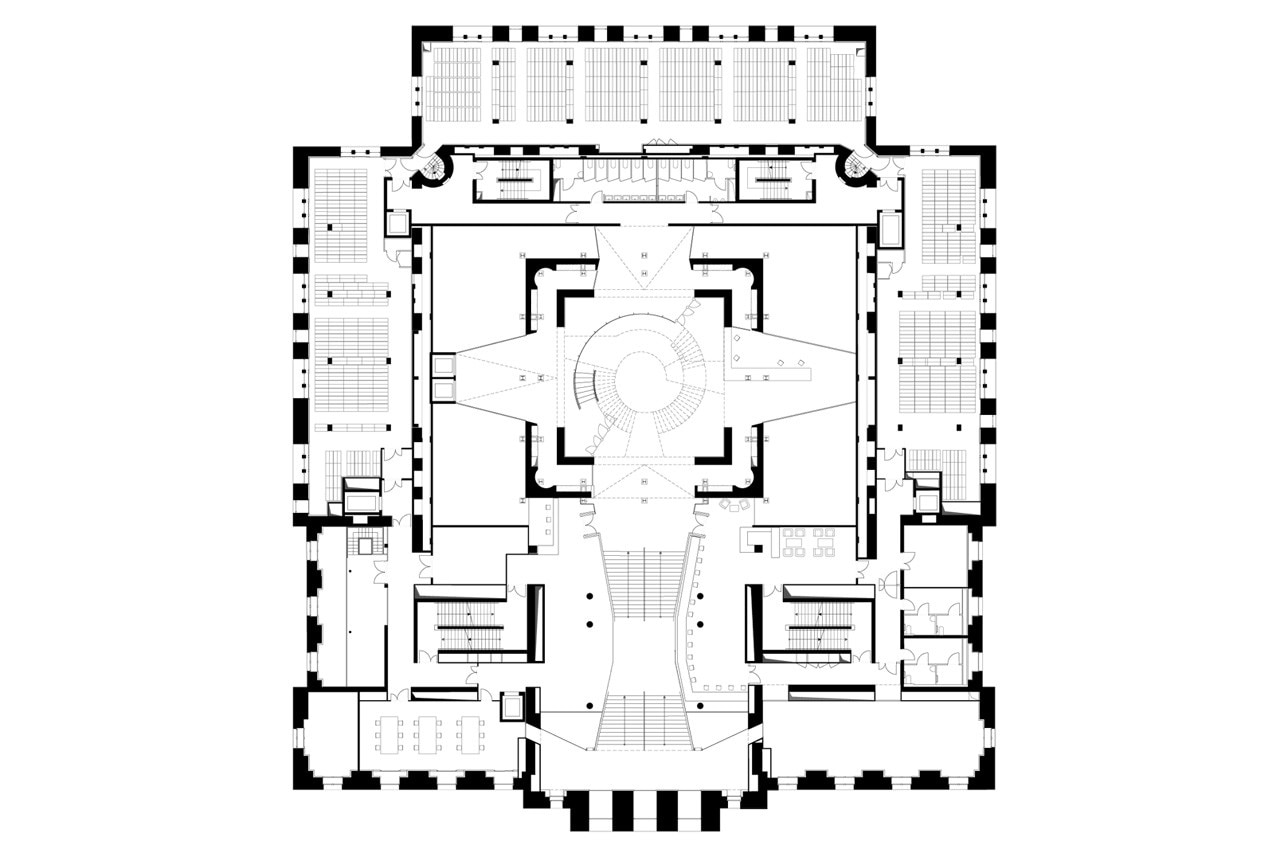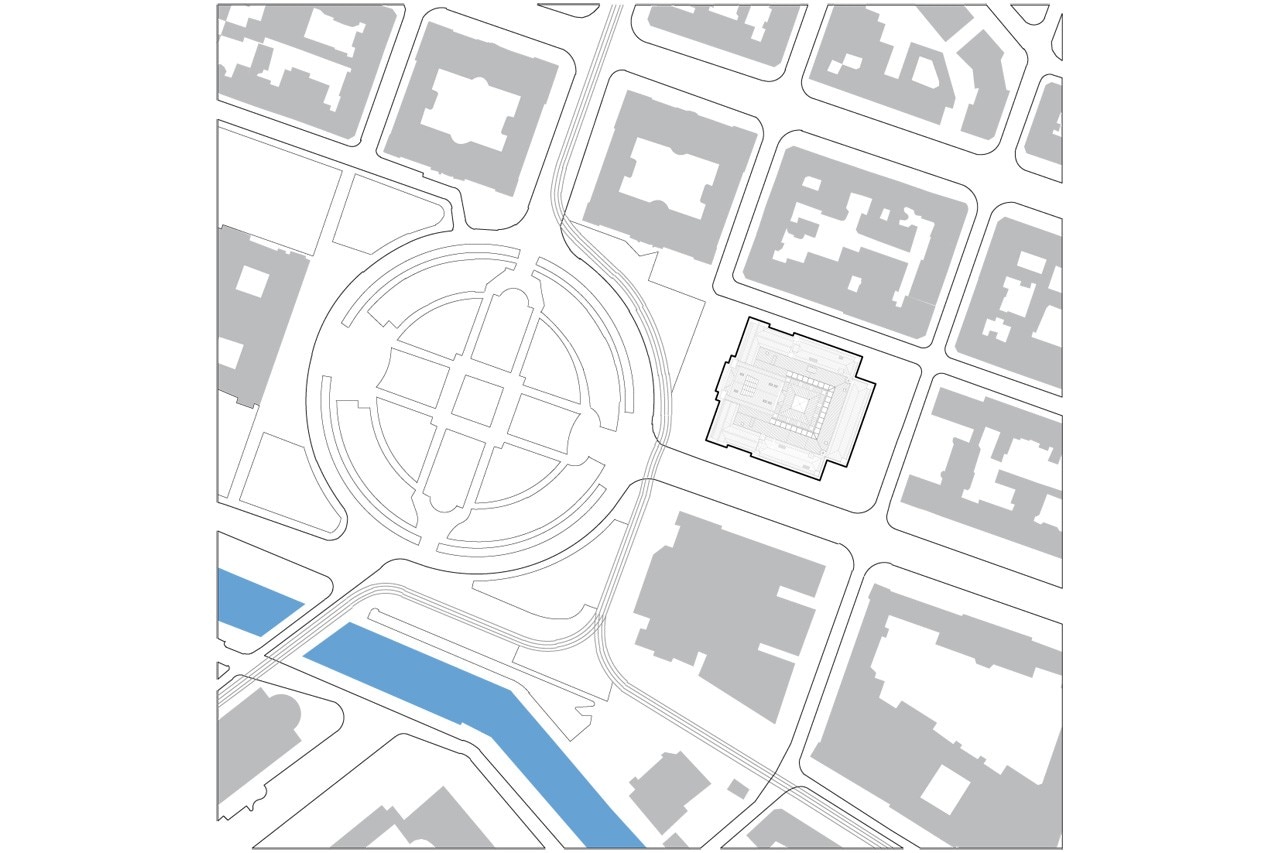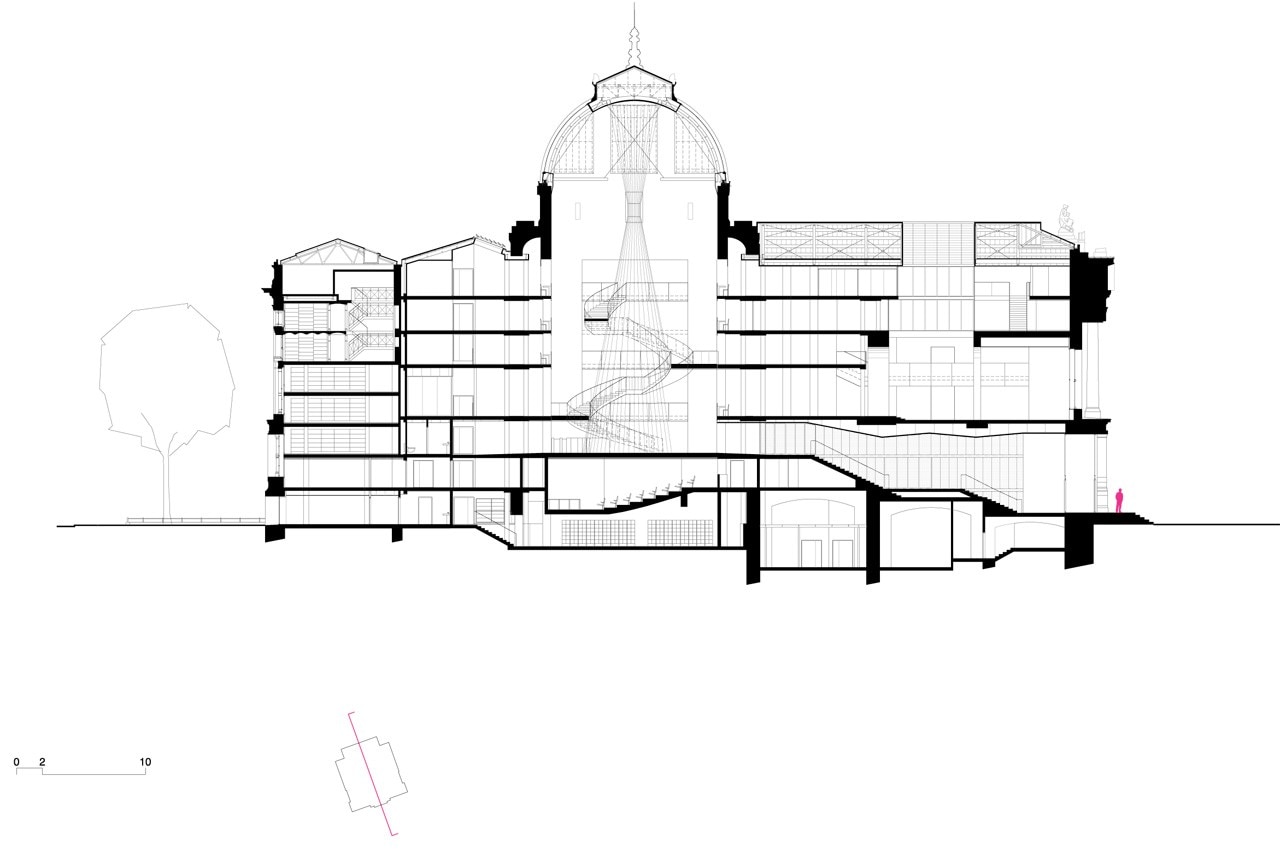 ANMA, Rehabilitation of Strasbourg's National University Library, Place de la République, Strasbourg
ANMA, Rehabilitation of Strasbourg's National University Library, Place de la République, Strasbourg
ANMA, Rehabilitation of Strasbourg's National University Library, Place de la République, Strasbourg
ANMA, Rehabilitation of Strasbourg's National University Library, Place de la République, Strasbourg
ANMA, Rehabilitation of Strasbourg's National University Library, Place de la République, Strasbourg
ANMA, Rehabilitation of Strasbourg's National University Library, Place de la République, Strasbourg
ANMA, Rehabilitation of Strasbourg's National University Library, Place de la République, Strasbourg
ANMA, Rehabilitation of Strasbourg's National University Library, Place de la République, Strasbourg
ANMA, Rehabilitation of Strasbourg's National University Library, Place de la République, Strasbourg
ANMA, Rehabilitation of Strasbourg's National University Library, Place de la République, Strasbourg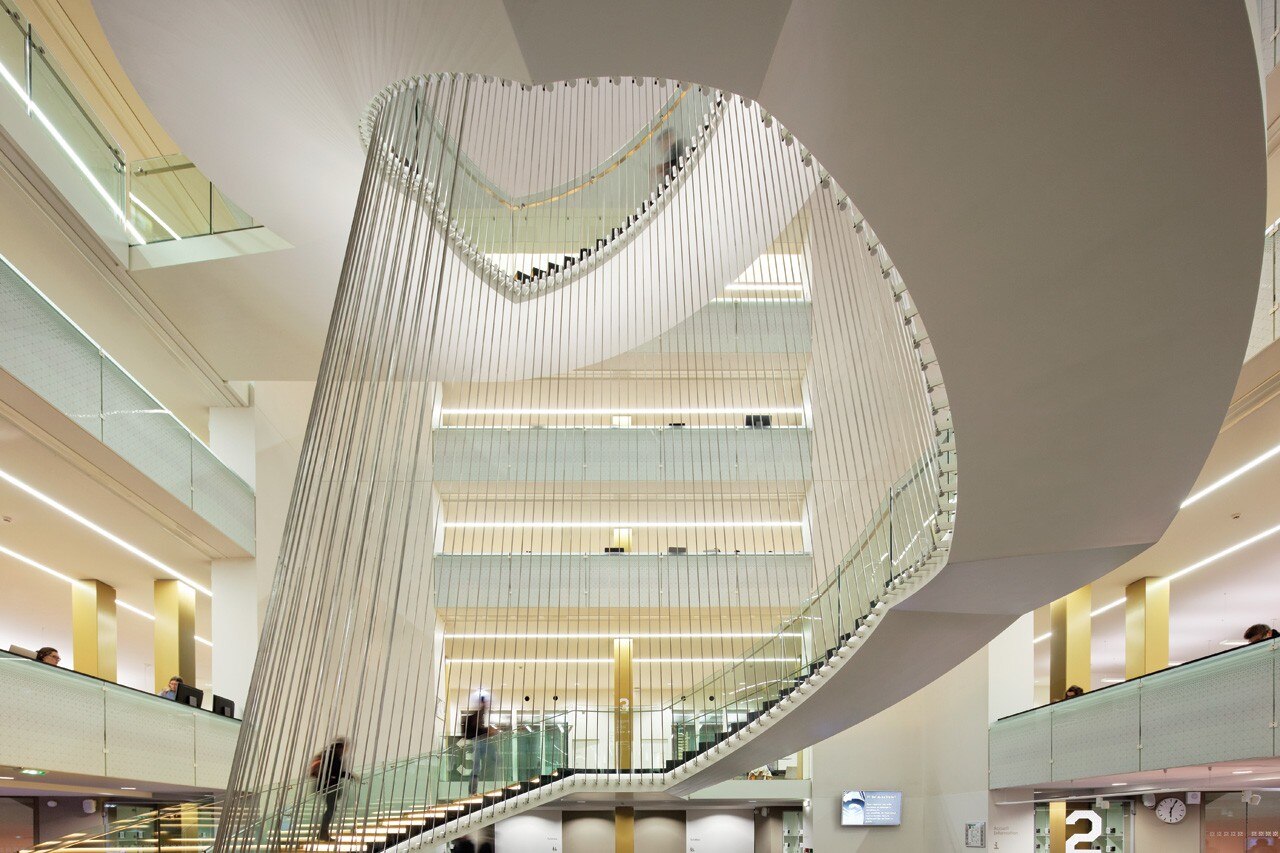 ANMA, Rehabilitation of Strasbourg's National University Library, Place de la République, Strasbourg
ANMA, Rehabilitation of Strasbourg's National University Library, Place de la République, Strasbourg
ANMA, Rehabilitation of Strasbourg's National University Library, Place de la République, Strasbourg
ANMA, Rehabilitation of Strasbourg's National University Library, Place de la République, Strasbourg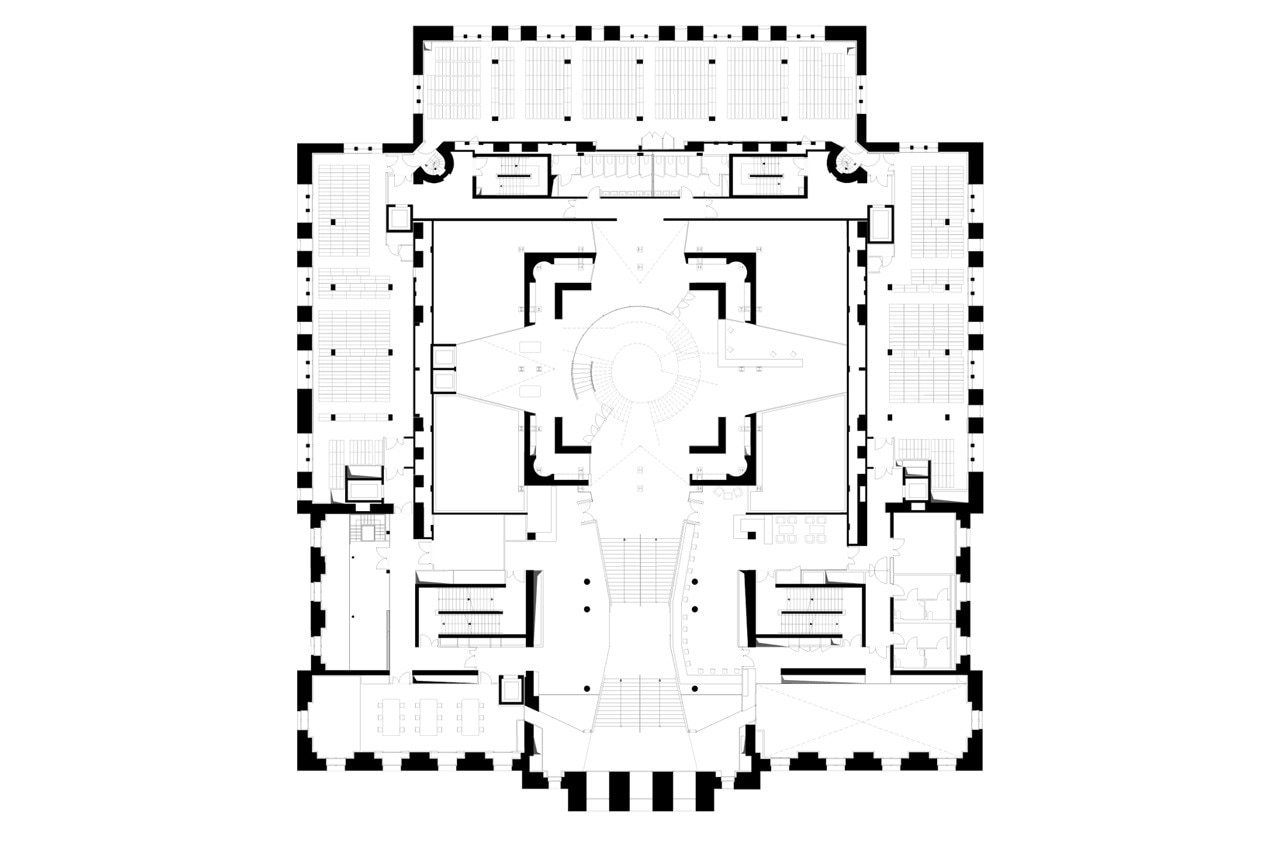 PRESENTATION A4
ANMA, Rehabilitation of Strasbourg's National University Library, Place de la République, Strasbourg. First floor plan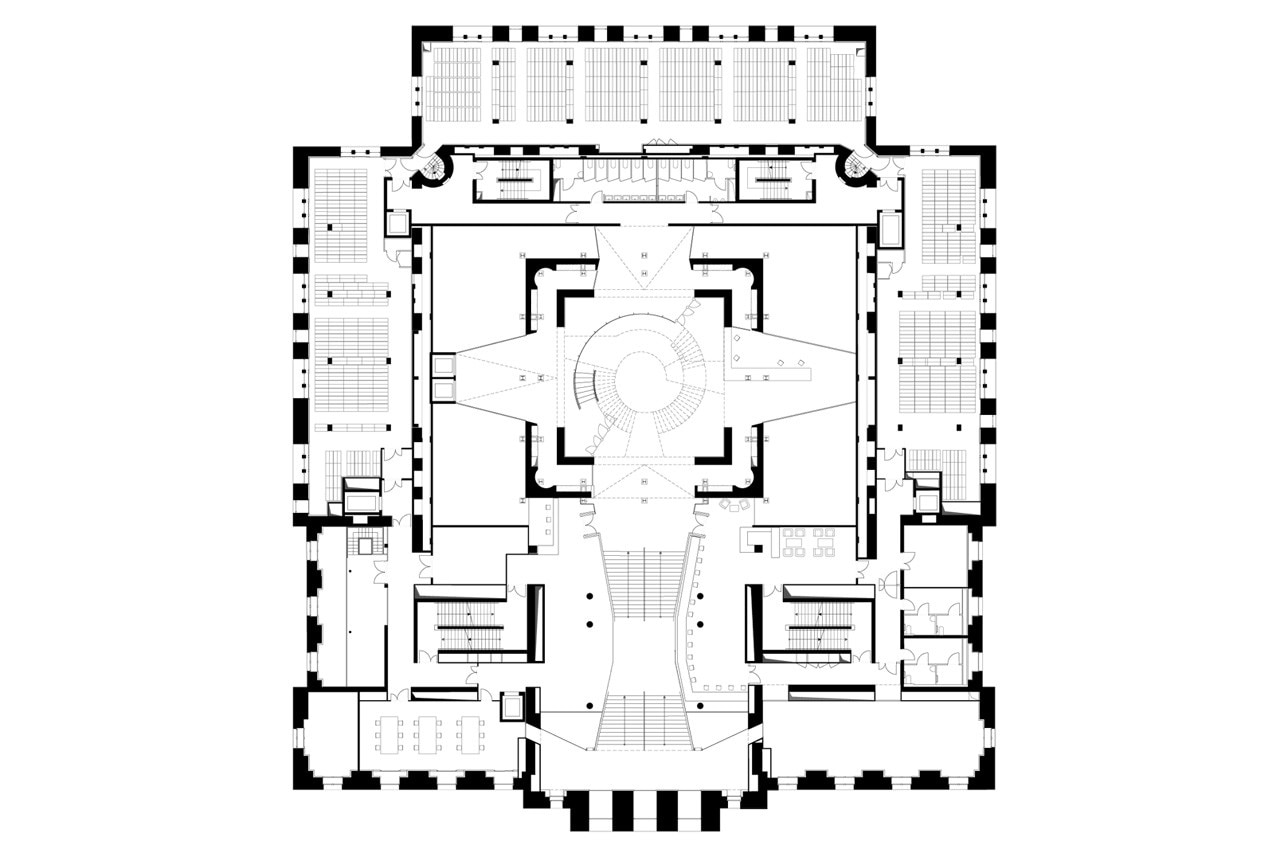 R:\MDC\2-MDC-PROJETS\COM-SBU\01-DIFFUSION\INDICE A\COM-SBU-PLAN ETAGE R+2-INDA PRESENTATION A4 (1)
ANMA, Rehabilitation of Strasbourg's National University Library, Place de la République, Strasbourg. Second floor plan
PRESENTATION A4
ANMA, Rehabilitation of Strasbourg's National University Library, Place de la République, Strasbourg. Fifth floor plan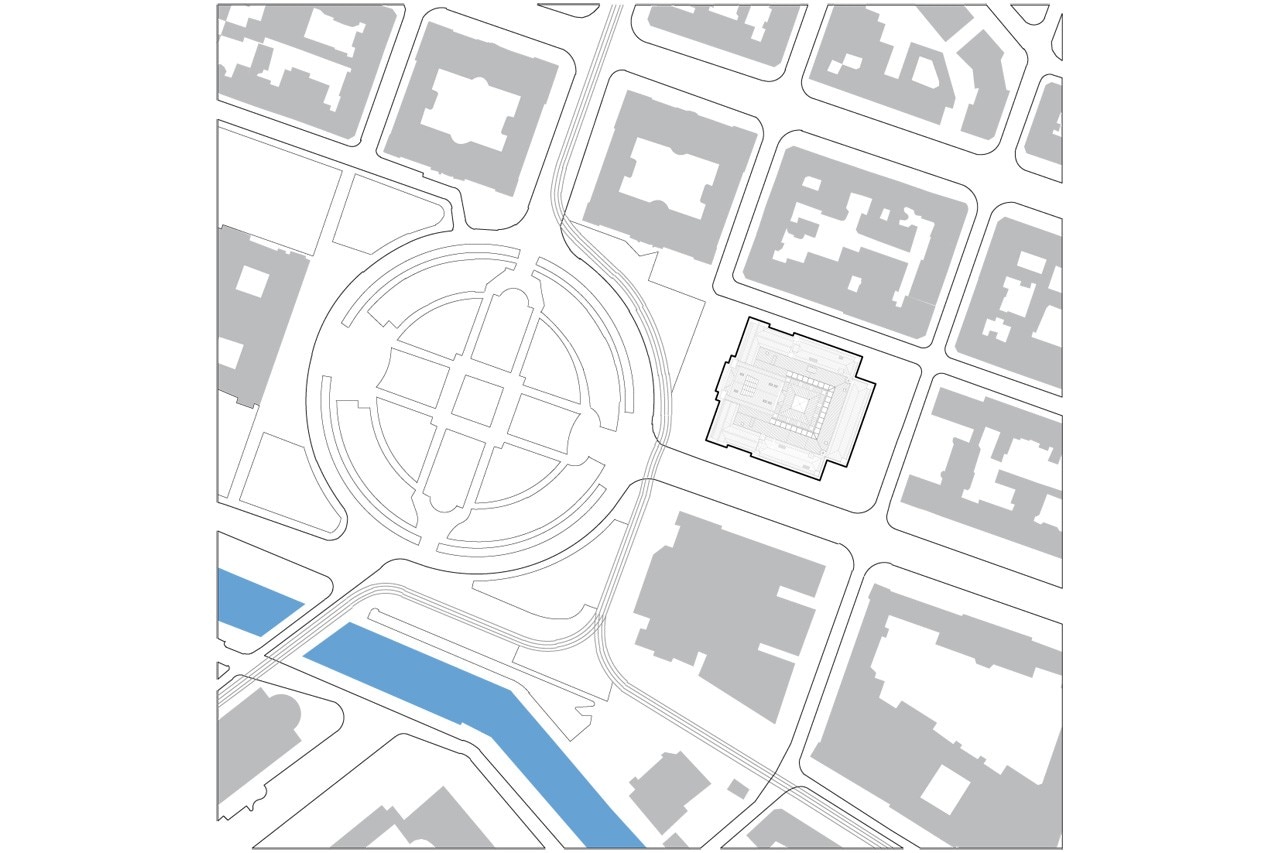 COM-SBU-PLAN SITUATION
ANMA, Rehabilitation of Strasbourg's National University Library, Place de la République, Strasbourg. Siteplan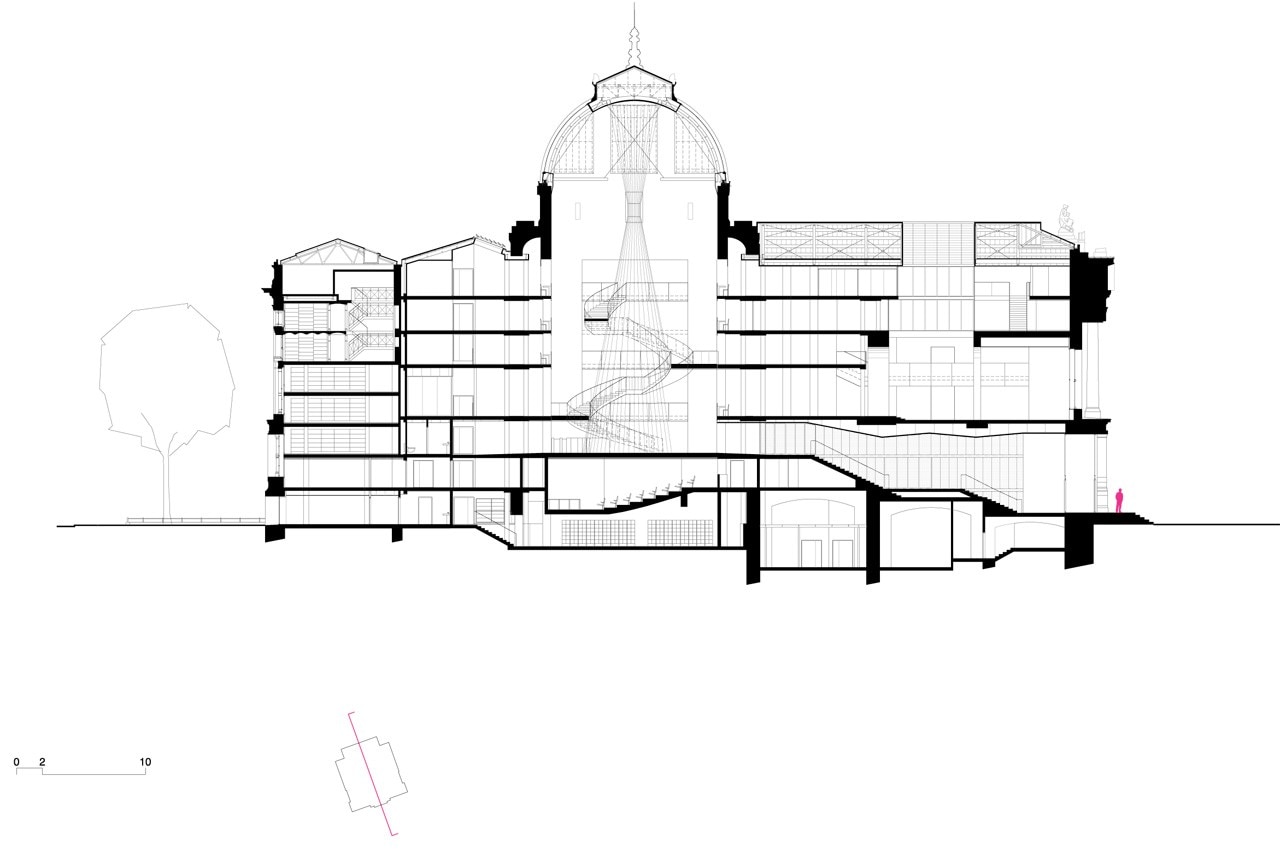 R:\MDC\2-MDC-PROJETS\COM-SBU\01-DIFFUSION\INDICE A\COM-SBU-COUPE LONGITUDINALE-INDA PRESENTATION A4 (1)
ANMA, Rehabilitation of Strasbourg's National University Library, Place de la République, Strasbourg. Section

Rehabilitation of Strasbourg's National University Library, Place de la République, Strasbourg
Program: library
Architects: ANMA, Agence Nicolas Michelin et Associés
Project Manager: Valérie Dubois
Implementation Manager: Etienne Challet-Hayard
Project Leaders: Brice Chapon (competition), Anne Pestel (studies), Jean-Jacques Chagnaud (work site)
Architect of Monuments de France: 2BDM / Christophe Bottineau
Geneal engineering office: OTE
Economist: Michel Forgue
Acoustics: Peutz
Signage: LM Communiquer / Locomotion
Stairs: Greisch
Client: Ministry of Higher Education and Research, under the auspices of the local education office of the Strasbourg Academy, Construction and Heritage Division
Cost: € 31,500,000 before tax
Area: Cardosi 3,900 sqm; République 18,800 sqm
Completion: 2014