The main driving concept for designing this unconventional zoo was enhancing the visitor experience, and putting it at the center of a unique spatial narrative that leads from the city into wilderness. Studio Farris Architects' intervention defines the eastern boundary of the zoo, in continuity with its historical perimeter wall.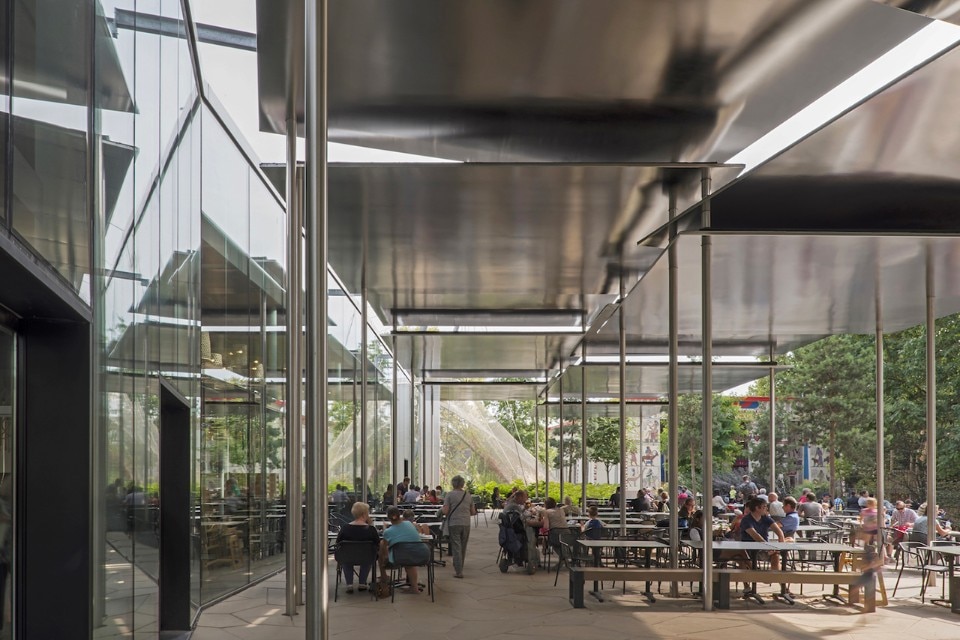 On the zoo side, the facade opens up to the main plaza: a major gathering space, sheltered by a series of square canopies, overlapping one another, supported by slender columns that stem from the restaurant's building and face the historical pavilions, where visitors may linger and enjoy unobstructed views to the apes' enclosure on one side and to the savannah, with its buffalos and birds, to the other.
The building that hosts the restaurant is apparently understated in its elevation, that defines a very ample window opening towards the inner space of the zoo. In plan, however, it reveals a more distinct character and a rather complex geometry is revealed that expresses the multiple relations and interconnections with the tensile lightweight structures built around it.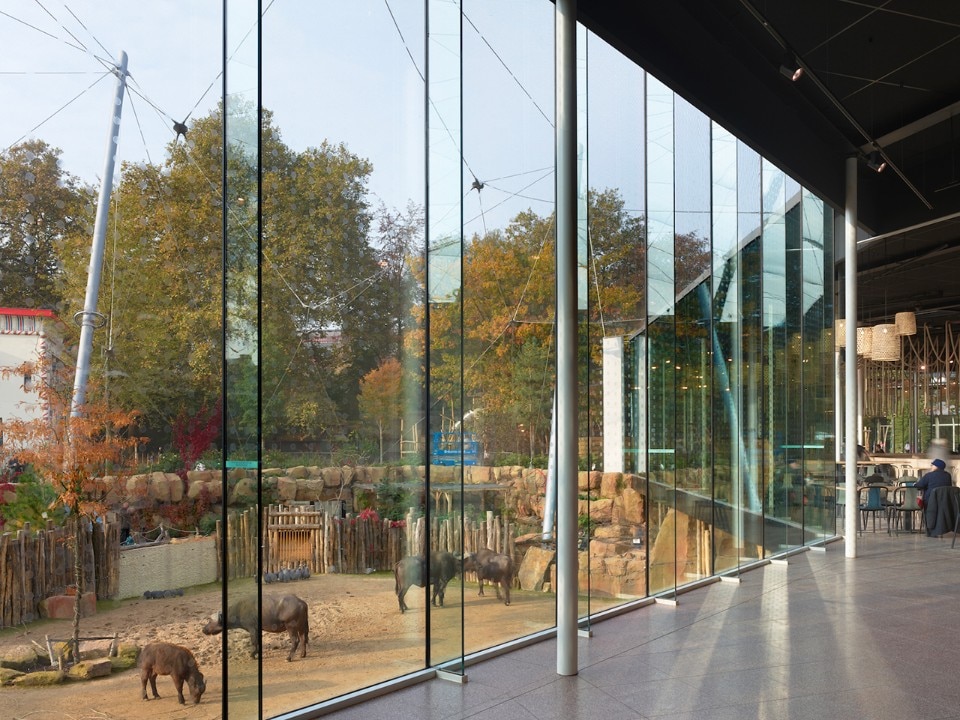 Project:

New restaurant and aviary at the Antwerp Zoo

Program:

renovation

Architect:

Studio Farris Architects

Engineering:

Eld

Consultants:

Officium, Close to bone

Contractor:

Democo

Area:

10,000 sqm

Completion:

2017