The latest project by H Arquitectes has three starting points: understanding the historic value of Lleialtat Santsenca (1928), an old working class cooperative in the Sants neighbourhood; knowing to the detail the building's (physical) state to maintain as much as possible; and being sensitive to the whole collaborative process launched in 2009 by neighbourhood organizations to recover the building.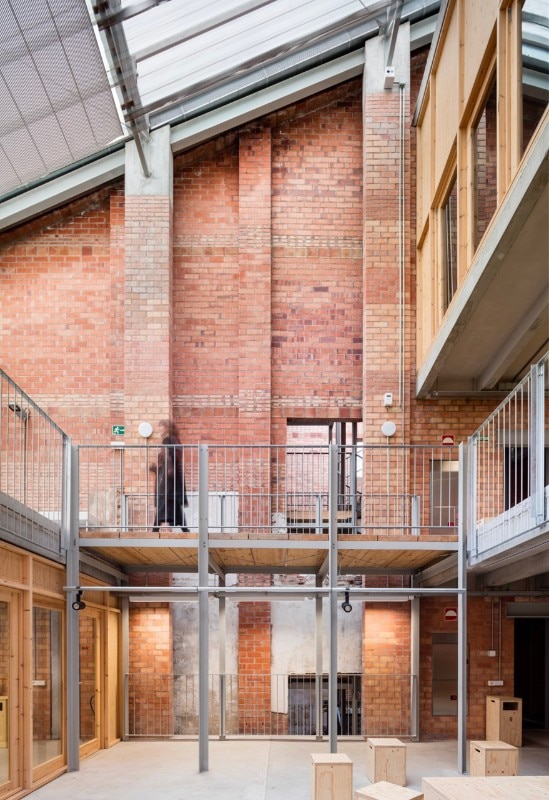 The building consists of three structural bodies. The precarious hygiene conditions in the rest of the constructions, besides their being poorly connected, encouraged to propose a large longitudinal void, joining the three volumes and all their spaces – new and old – through a gradual progression, from the more public to the more private spaces. The succession of voids configures an atrium limited by 'new' facades opposed to the existing party walls, which show traces of the building's history. The atrium brings light and air to all the spaces, becoming the axis of the horizontal and vertical circulations, and offering new potential of use for unforeseen programs.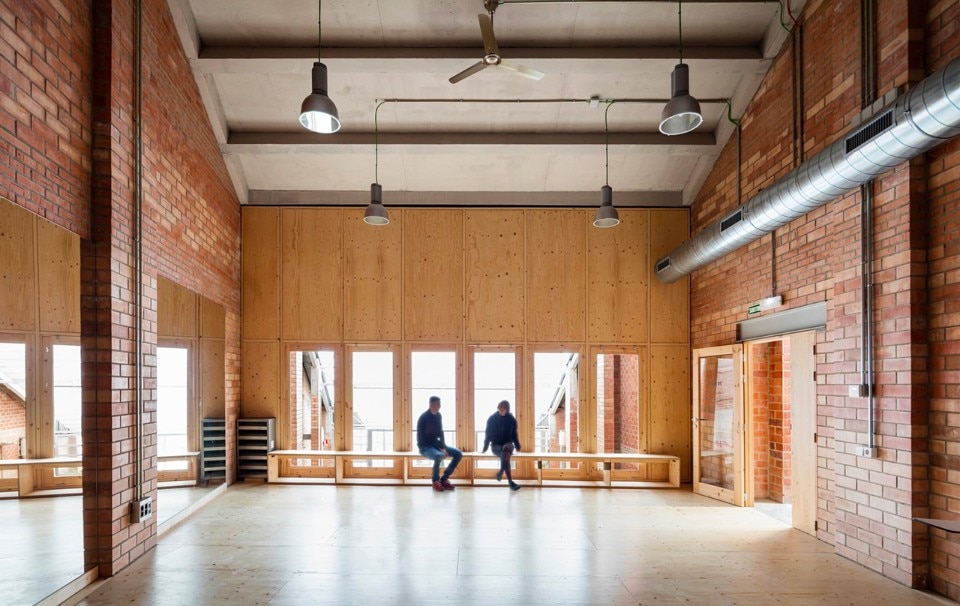 The existing roofs could not be used, so only the trusses in the main hall were maintained. A new roof is built above the whole building, associated volumetrically to the three structural bodies: three gable roofs, with cellular polycarbonate to the south and insulated metal sheet to the north, above a metal structure, illuminate and ventilate the atrium, with windows in the highest corners to favor natural convection.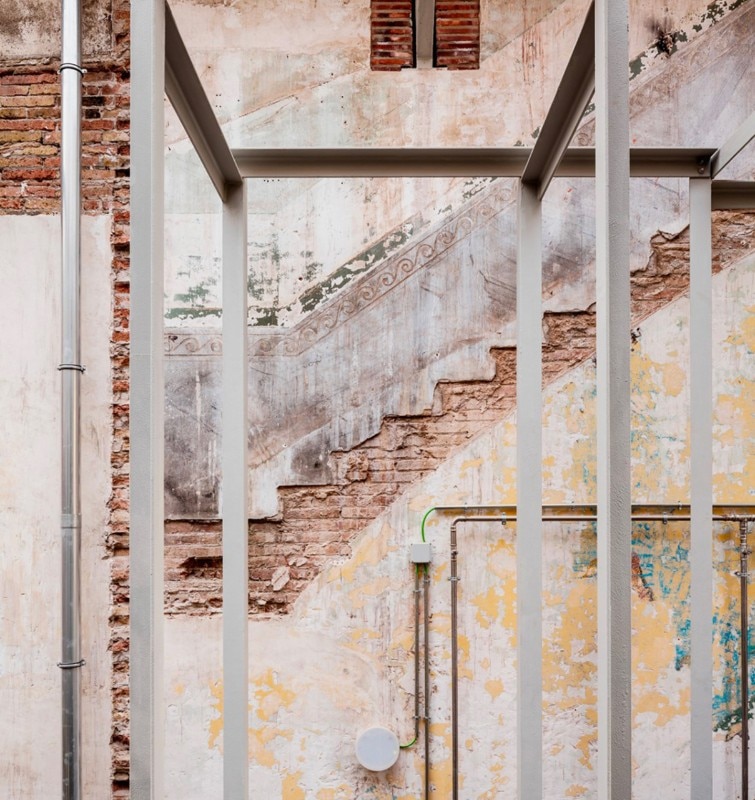 Project:

Civic centre Lleialtat Santsenca

Location:

Barcelona

Architect:

H Arquitectes – David Lorente, Josep Ricart, Xavier Ros, Roger Tudó

Collaborators:

Montse Fornés, Jordi Mitjans, Berta Romeo, Carla Piñol, Blai Cabrero Bosch, Toni Jiménez, Jorge Suárez-Kilzi

Structural engineering:

DSM arquitectes

Enviromental consultant:

Societat Orgànica

Installations:

VIDAL enginyeria i consultoria

Acoustics:

i2A

Area:

1,750 sqm

Completion:

2017