This article was originally published on Domus 1020.
When I first got a glimpse of Pezo Von Ellrichshausen's latest works – the Loba and Rode houses – the title of Richard Hamilton's 1956 iconic collage for Peter and Alison Smithson's exhibition "This is Tomorrow" immediately popped into my mind. Not that there are any formal connections or obscure influences migrating from Hamilton's Just what is it that makes today's homes so different, so appealing? to the work of the youngish Chilean architect couple. I had already once seized that query for an essay on the appeal of younger architects.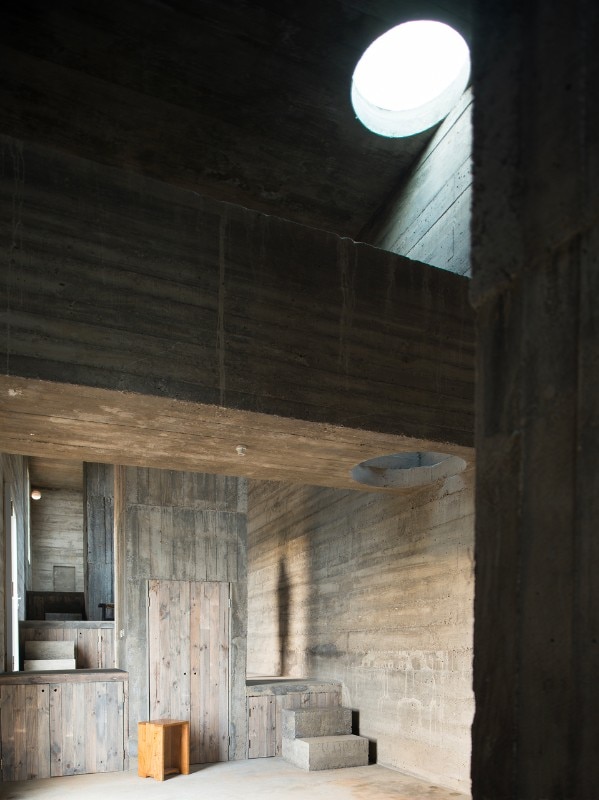 Now the surprise of another exquisite project by Maurizio and Sofia – in which two domestic spaces are built around minimal elements such as a staircase (Lobe House) and a courtyard (Rode House) – made it again synapse in my brain. Indeed, I thought, what made these new designs add to the unique, transversal appeal that this wonder couple enjoys in the architecture world?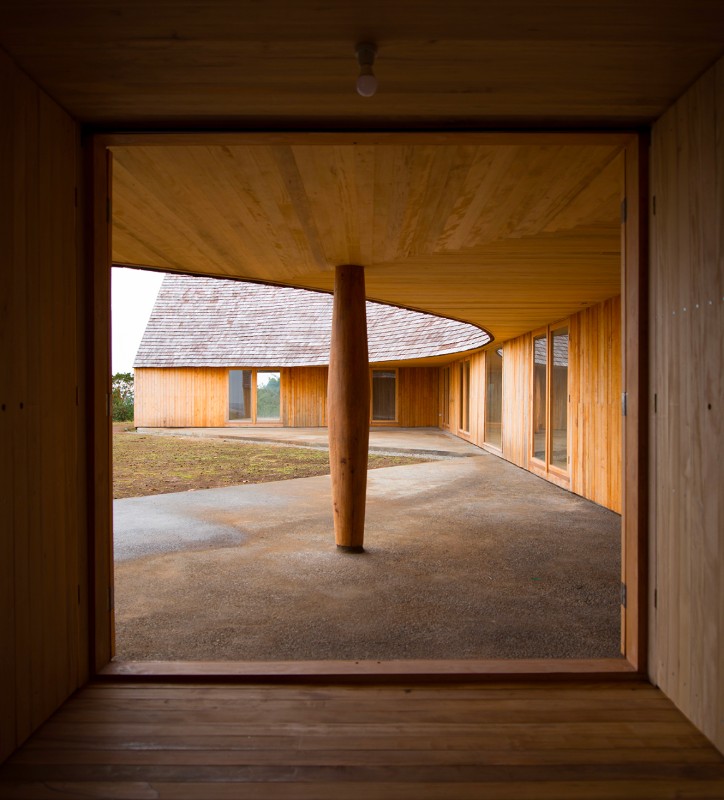 Project:

Loba House

Location:

Coliumo, Chile

Program:

single family house

Architect:

Mauricio Pezo, Sofia von Ellrichshausen

Collaborators:

Diego Perez, Thomas Sommerauer, Teresa Freire, Beatrice Pedroti, Wiktor Gago

Structural engineering:

Peter Dechent

Consultants:

Marcelo Valenzuela, Daniel Garrido

Contractor:

Carvajal & Cabrer

Area:

70 sqm

Completion:

2017
Project:

Rode House

Location:

Chonchi, Chile

Program:

single family house

Architect:

Mauricio Pezo, Sofia von Ellrichshausen

Collaborators:

Diego Perez, Findlay Barge, Caitlyn Flowers, Victoria Bodevin

Structural engineering:

Luis Mendieta

Consultants:

Marcelo Valenzuela, Daniel Garrido

Contractor:

Ricardo Ballesta

Area:

200 sqm

Completion:

2017