XISUI Design studio recently completed a dedicated playground for a residential area in Guangzhou, China, featuring cavernous spaces and sloping paths. Built above an underground parking lot, the open space takes its cues from natural forms such as mountains and caves and includes a playful arrangement of hills and arches designed for climbing and discovery.
The design challenge was to reuse the concrete shell of the parking lot, arranging the openings in such a way as to transfer loads to the load-bearing columns of the building below. Several areas were then hidden beneath the concrete shell, where the undulating topography of the underlying terrain contributes to organic landscapes designed to evoke the atmosphere of a cave.
Accessible through curved openings between sloping bridges, the covered play space is punctuated by a central white column, where a staircase leads to a small white house that sits above the concrete shell and connects to a metal slide.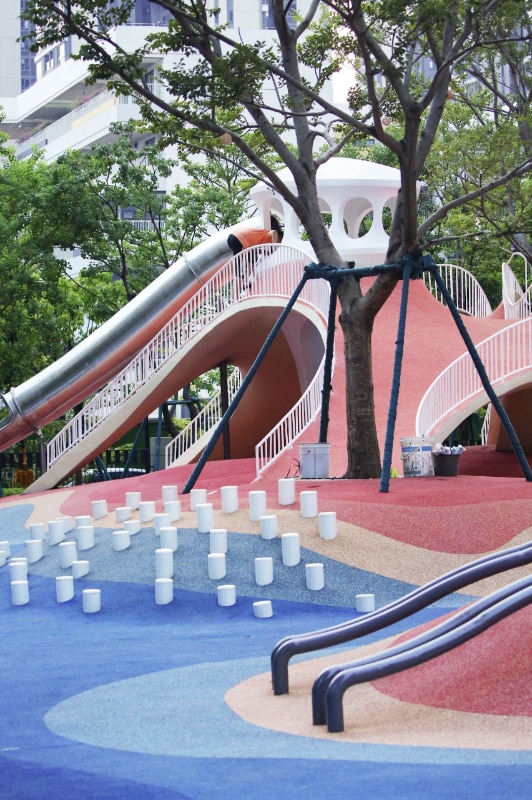 Flattening out toward the edges of the site to simplify access, the topography was designed around these areas, with a smaller hill on one side of the site dedicated to younger children and a larger shell at the other end providing a more challenging terrain. While trees are scattered around the play area, the main green spaces have been placed at the edges of the site, where the ground slopes down to absorb rainfall.