Danish architecture firm BIG has unveiled its masterplan to renovate the container port terminal in Aqaba, Jordan's only port, into a hub for the local community. The site is considered one of the country's most strategic ports and an important gateway to the Levant region, and the 3-square-kilometre plan will merge several strategic approaches on a regional scale, starting with the renovation of the terminal, the expansion of logistics functions, and the connection to the wider port community and natural environment. Supported by APM Terminals and Maersk, the project is scheduled for completion by 2040.

Born out of the ambition to optimise and decarbonise the port and its logistics, the plan brings the site back to the centre of urban life through the sustainable growth of the city. To achieve the goal, the plan calls for the installation of solar canopies to reduce the port's emissions and rely on fully electrified cranes, vehicles and charging stations. "The framework merges several strategic approaches on a regional scale," the study explains, "starting with the terminal redevelopment, expanding to logistics functions in the immediate vicinity, and finally connecting to the wider port community and natural environment."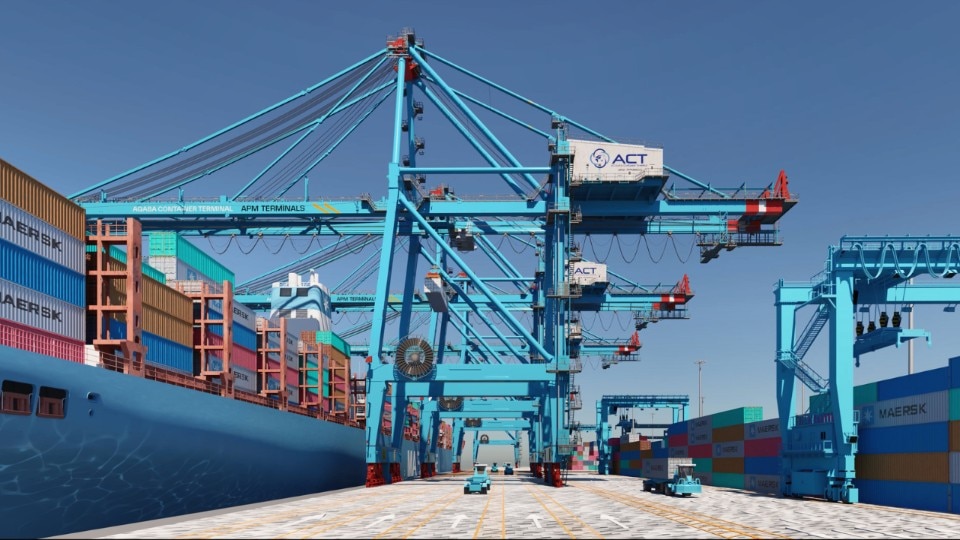 Another key part of the master plan is Aqaba's Logistics Village, an area that will be introduced to provide local businesses with business opportunities in the port and to help stimulate the wider economy. The master plan will be complemented by a series of community and recreational areas focused on connecting the port community with the natural environment. "The plan activates these areas to play a crucial role in the urgently needed energy transformation of our society," Bjarke Ingels concluded.