In the middle of Kuala Lumpur, concrete jungle of mega buildings, and towers, and gigantic viaducts, and highways, epicenter of an urban conglomerate of almost 8 million people, lies a small hill called Bukit Nanas. It's the only portion left of the tropical rain forest that was here originally, before the city swallowed it completely. A pre-Anthropocene fragment, a relic of a lost virgin planet. That's the narrative that we usually associate to urban parks, that's the way we automatically imagine their origin, as small slices of original environment emerging as a discontinuity in a scenery built by humans.
We forget that parks were built by us.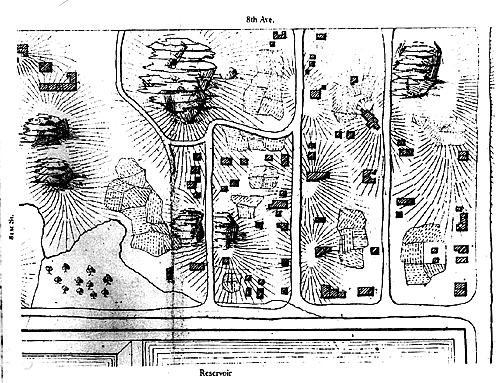 Seneca Village was a community of African-Americans mostly, also populated by Irish and German immigrants, created in a northwestern area of the Manhattan island in the first half of the Nineteenth century. It comprised 50 homes and three churches, a school and a burial ground. This peripheral town represented for its inhabitants a good refuge from downtown, its unhealthy conditions and the racist discriminations that were so common there. By 1855, half of African-Americans living in Seneca village owned their own homes, primarly two-storey buildings; of 100 black voters in New York, 10 lived in the small community.
By 1857, they all had to leave, because the project of a new, huge park in the upper part of Manhattan had been approved. The City had acquired the Seneca Village area through eminent domain, a law that permitted to take a land for public use in exchange of a compensation for the owners. Central Park was completed in 1876, and only a series of plaques today remember that a portion of one of the most famous urban green areas of the world was once a small town (and a graveyard, that makes all of this sound a little bit like The Shining).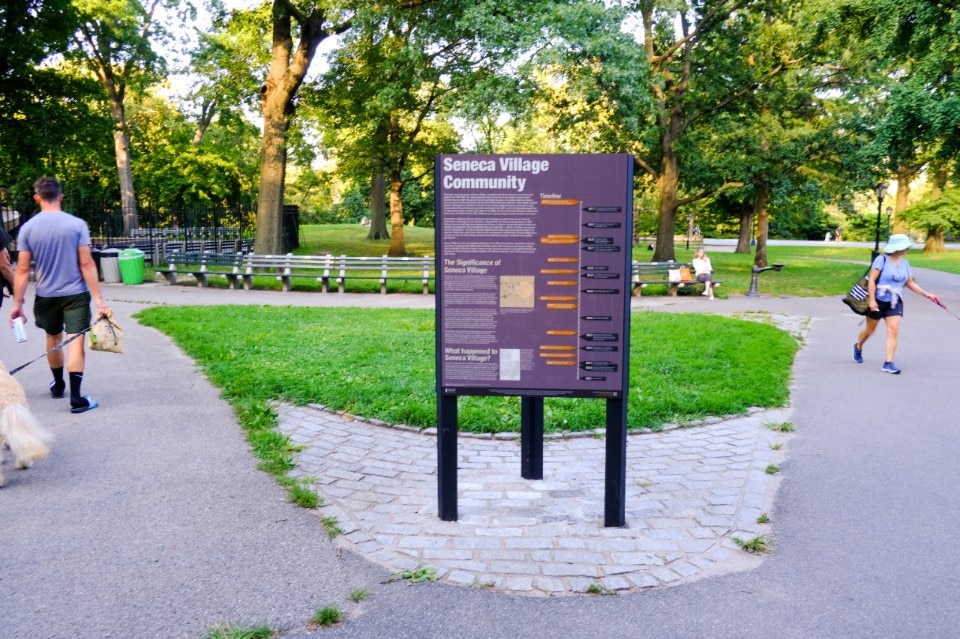 Culture will bring the city back
Long-time Domus contributor Manuel Orazi, also curator of the recent Carlo Aymonino exhibition at Triennale Milano, and friend, suggested that if I ever got to New York, I absolutely had to meet with Cynthia Davidson, founder and editor of the independent architecture journal Log and professor at Pratt University. So we meet for breakfast on a weekday in Midtown Manhattan where she lives, just a few blocks from Central Park – or better: she used to, before the pandemic. "This one survives, but all my favorite breakfast places, independently owned coffee shops, are gone", says Davidson, who speaks with an enviable precision in choosing every single word, like she's writing orally, as we converse while sitting at an outdoor table, sipping iced tea (me) and cappuccino (her) in a cup that, if flipped over, would look like the perfect Manhattan Art Deco skyscraper. The energy that I feel around us, the city moving through the streets, the traffic, the soar urban smells of summer, and a noise that's at the limit of my personal threshold, are just a ghost of what this area used to be, she tells me.
Many people aren't back in town yet, or on the streets, most of them still remotely working. She herself is currently living in Connecticut, commuting once a week by train – in cars that are growing more and more crowded, time after time, she says. She left the city when the pandemic hit, on March of 2020. "I would drive into New York City to get more books from the office, to get more clothes, whatever, because it turned out that we wouldn't be out of town for two weeks. It's 18 months, now".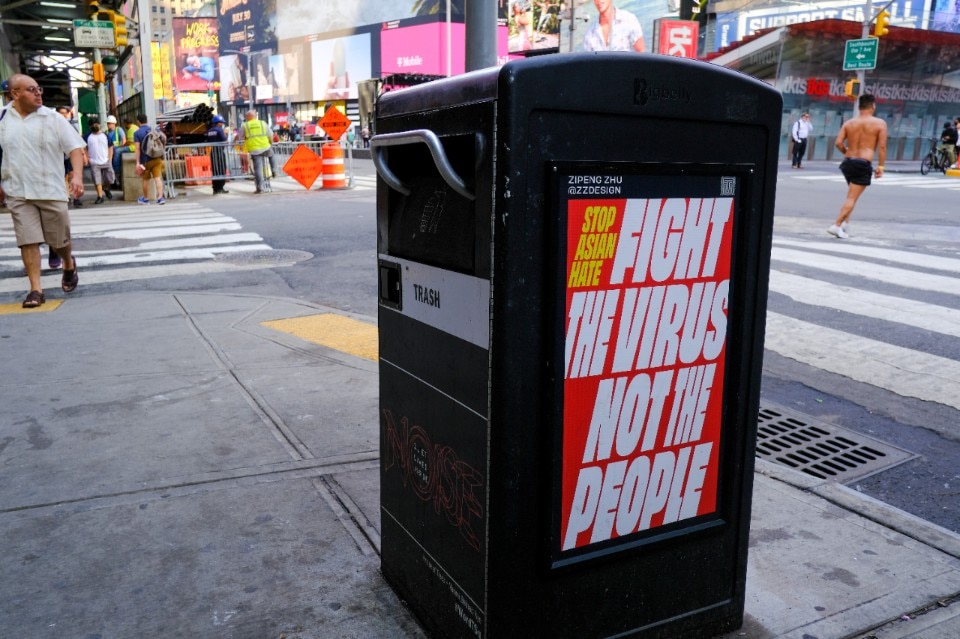 She experienced a ghost city. "It was frighteningly empty when I would come in, there were no cars, no taxis, one or two buses, nothing. That was last April, or May. I could drive from my office to where I lived, and there was no traffic". On the adjacent block, she explains, you can find an enormous Hilton Hotel, the one where Donald Trump had his victory party after the 2016 election. "It's huge. And it's still closed. Big ballrooms, big dining rooms. Hundreds upon hundreds of rooms".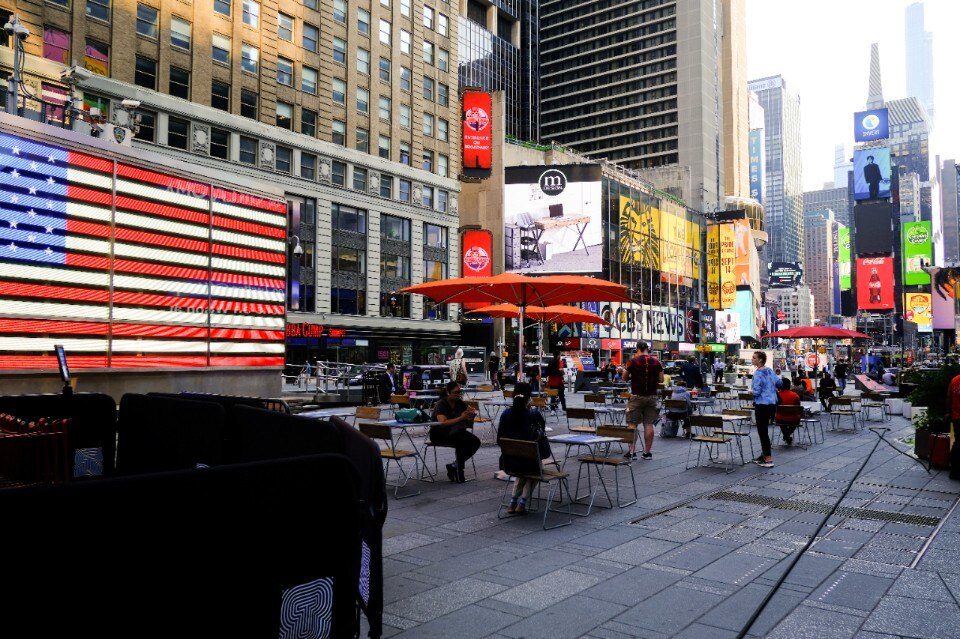 For Davidson, if there's one thing that will bring back the city, that's culture. "I think it's important that New York is putting a lot of emphasis on his culture", she says. "There are concerts, museums are open again. There are great exhibitions. The gallery scene has stayed alive". When she comes in from Connecticut, she tells me, she goes to see a show, because that's what she's missing from living here. "That's what's so valuable about the city. I think that culture is what will lead the city back".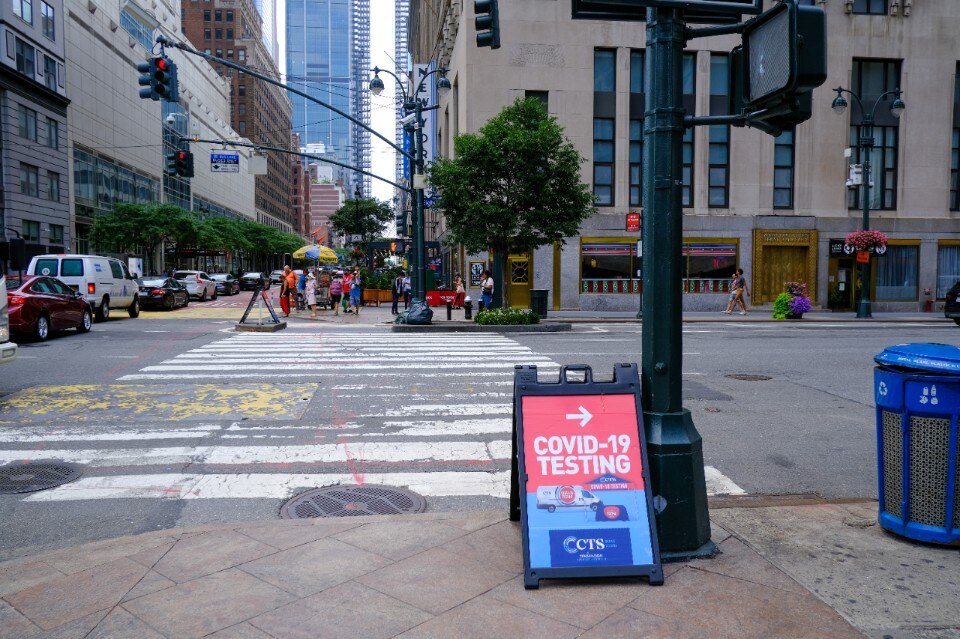 Ride that bike!
Using Citi Bike is a bit more expensive than the subway, at $3.50 for a 30-minute ride. Daily pass is at $15, and there's an annual option. Essentially there are two models of bikes, that only differ because of the size of the front carrier, and then there're also some e-bikes, that are pretty rare to find, but popular when you have to ride through a bridge, because going from Manhattan to Brooklyn or Queens is a bit like riding on a hill. A knob on the right handlebar lets you shift through three different speeds, while on the left side you'll find a bell.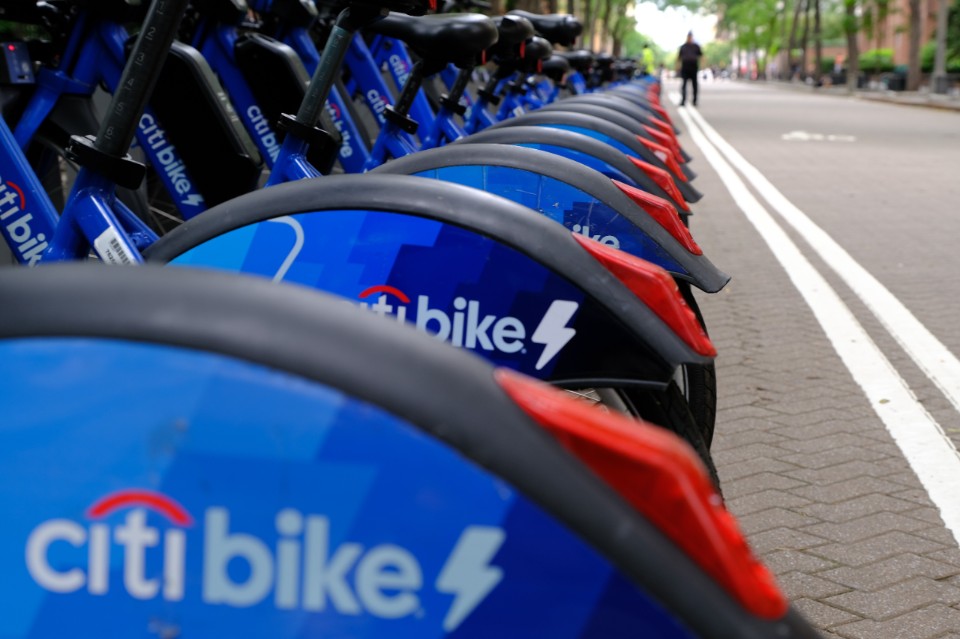 Masks up!
They are required on the subway and public transportation.
They are not inside shops and restaurants, if you're vaccinated. 
But many people mask up, anyway.
I have an appointment at Pratt University and today they alerted me that mask policy has just been updated on the campus: I'll have to wear one.
On July 30, the Broadway League announced that audiences members will be required a proof of vaccination and to wear a mask inside theatres.
A lovely walk towards the future of cities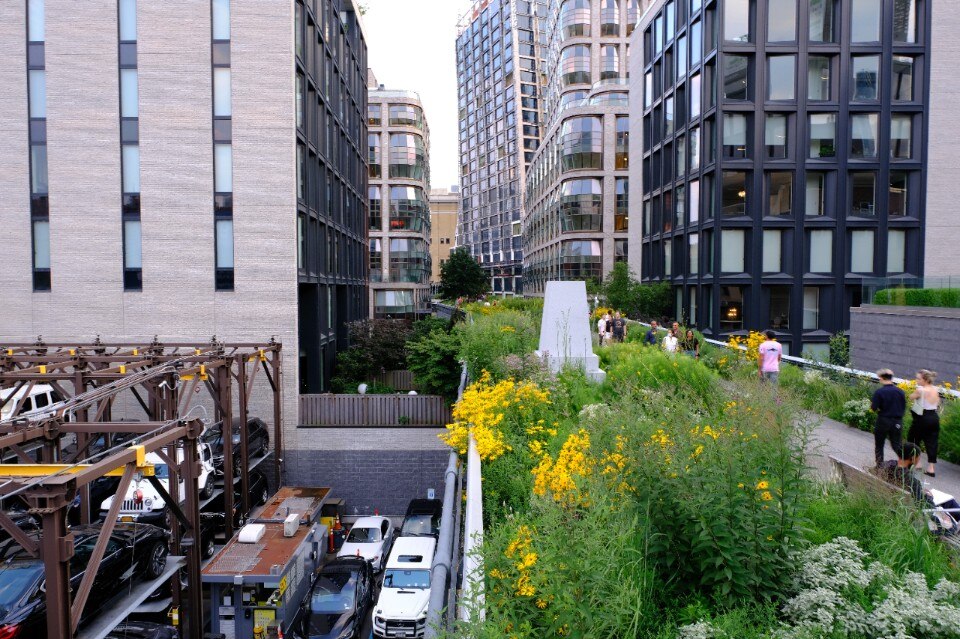 The area through which the elevated linear park passes has been transformed very quickly and radically, becoming within a decade a city within the city. 
The High Line is a very effective piece of landscape architecture, nonetheless is fundamentally compromised by its main motive, which is to gentrify the city (Reinhold Martin)
Destination paradise
Every night, still jet-lagged after my flight from Milan, I sneak out of my Bushwick apartment and get to the nearest supermarket. Roaming through corridors adorned with walls of colorful food packages, I hear a song that I thought gone together with my teenage years by Gianluca Grignani, an Italian pop-star famous in the Nineties for his music, and after that, for his addictions. For me it's a short-circuit in space and time. I immediately Instagram what's happening.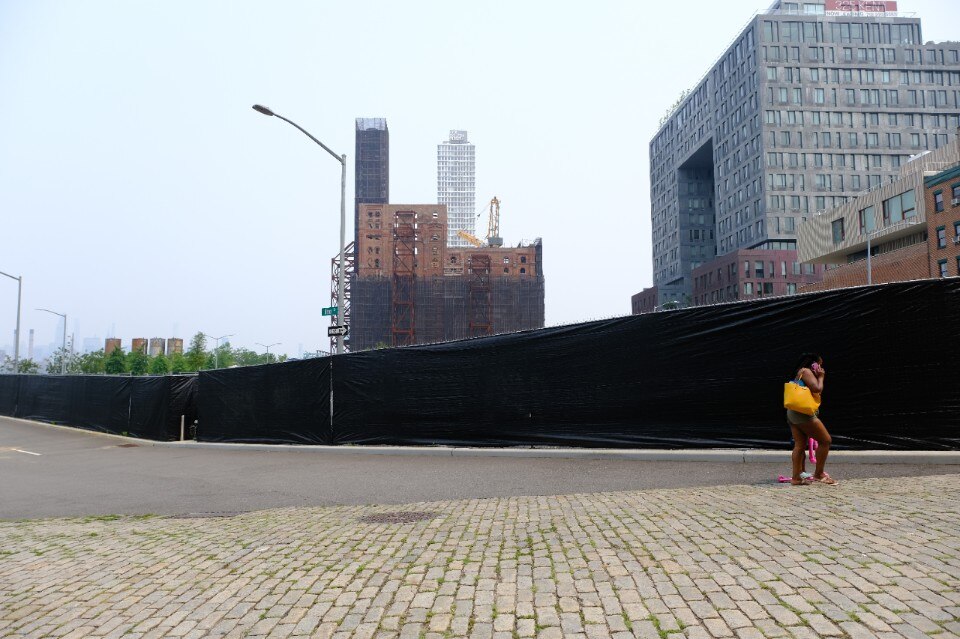 The night after I come back, welcoming me there's a song by another Italian musician, Nek's Laura non c'è. On the following nights, I listen to more obscure Sanremo tunes from the 70s and the 80s during my short trips to the market.  
In that Brooklyn supermarket, this happens every night. Guided by the fear of breaking this spell, I never ask why to anyone. 
The art gallery goes to the park
"I am sitting on a railing right at 66 and riverside boulevard", emails me curator and gallerist Karin Bravin a few seconds before the time of our scheduled appointment; the day before, she shared a map where she put a circle on the point where we would meet. Riverside Park is a big green area that runs along the Hudson, and meeting here could incur in more misunderstanding than going straight to Chelsea to BravinLee programs, the gallery that Bravin runs with her partner John Post Lee. But this summer, the gallery has moved outdoor to Riverside Park, with an exhibition of 16 site-specific installations and an additional ten flag and banner projects.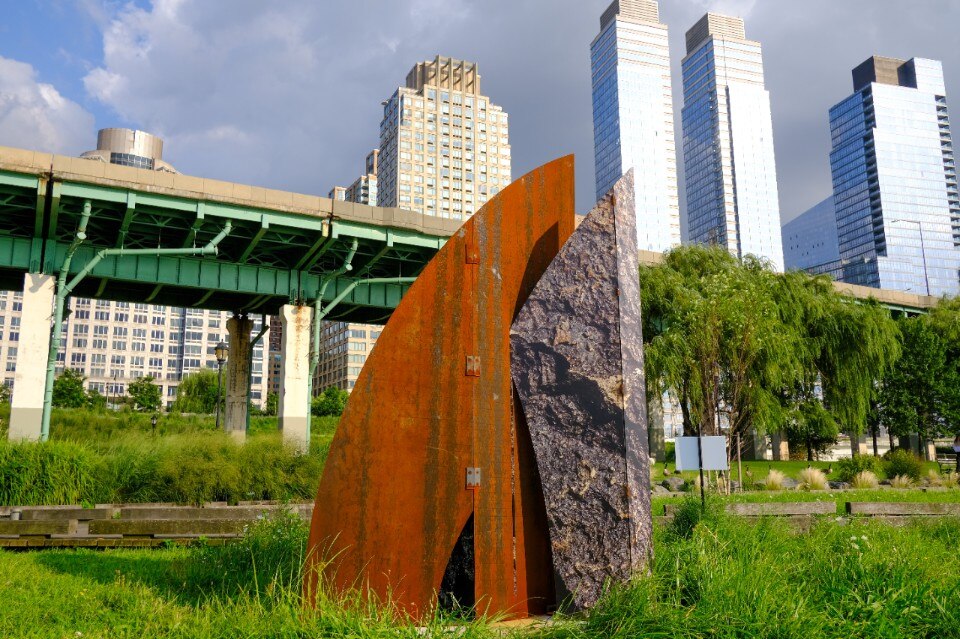 On the next episode: The evolution of museums (Karen Wong, New Museum), Street-level conscience (Food NY), Making the ground floor great again (O.D.A.), Manhattan's pond, and more.
All photos were taken with a Fujifilm X-Pro 3, kindly loaned by Fujifilm Italy, except where otherwise indicated.