In May 2021, more that 2 million rides have been taken on Citi Bike, NYC's bike sharing service. Last year the City of New York built 29 miles of protected bike lanes, and this year they will be even more. Actually, most of the bike lanes that I've seen here so far are simple portions of the road, cut out by the car traffic with a white line, and an occasional bucket of green paint to evidentiate them. More or less the kind of bike lane that European cities like Milan built during the lockdown months. On one-way streets, bike lanes run on the left of the road, not on the right as one would expect. Like in Europe, you'll find lots of cars parked on the bike lanes with their emergency lights on.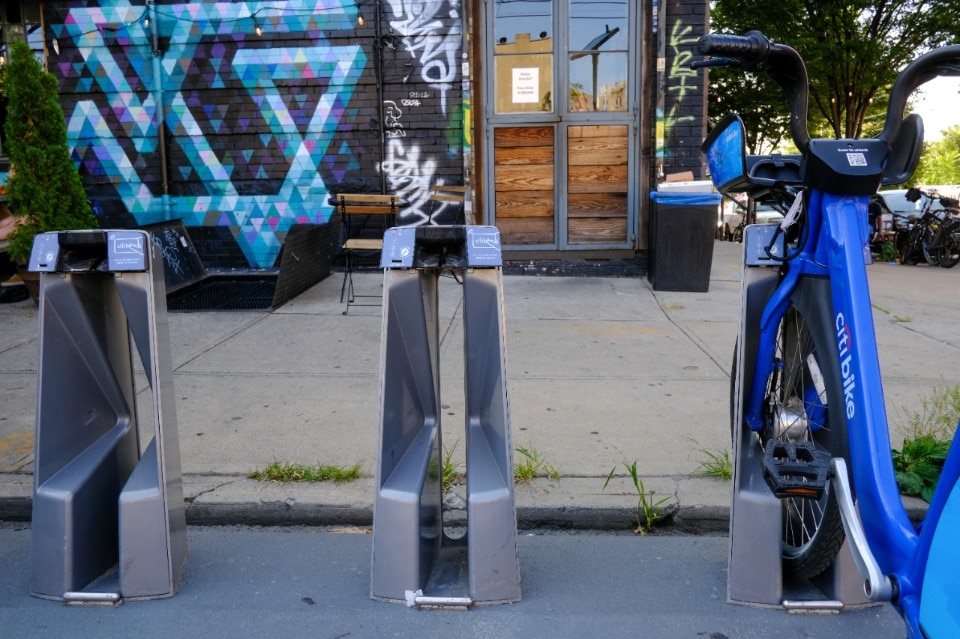 Using Citi Bike is a bit more expensive than the subway, at $3.50 for a 30-minute ride. But it's also probably safer than getting the subway in these times, and faster for short commutes. Daily pass is at $15, and there's an annual option. Essentially there are two models of bikes, that only differ because of the size of the front carrier, and then there're also some e-bikes, that are pretty rare to find, but popular when you have to ride through a bridge, because going from Manhattan to Brooklyn or Queens is a bit like riding on a hill. A knob on the right handlebar lets you shift through three different speeds, while on the left side you'll find a bell.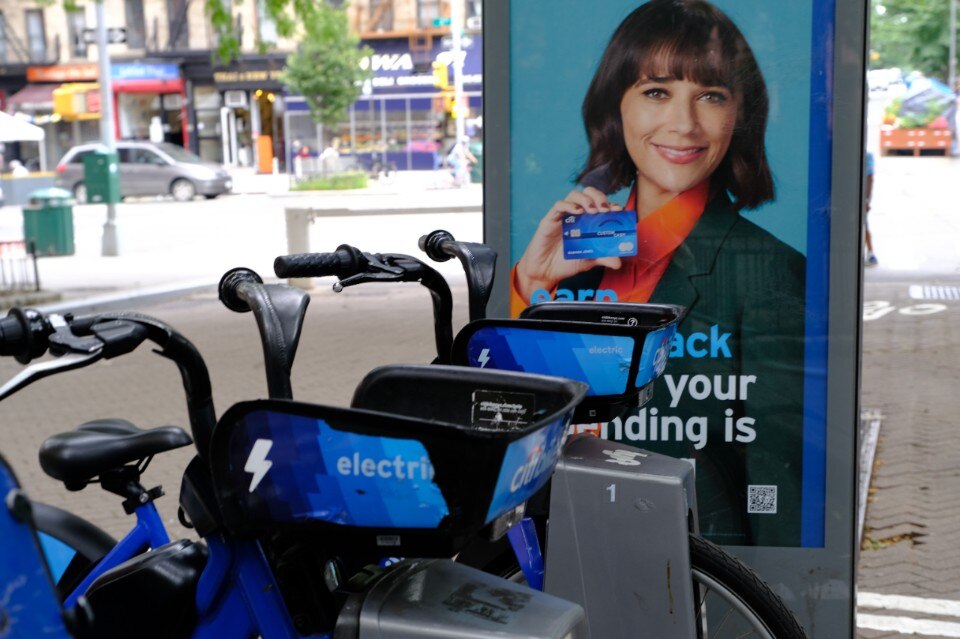 Every ride begins and ends at a docking station, and parking a Citi Bike is the most complicate act of an otherwise pretty smooth experience. You need strength and good will to dock your bike on its stand; you'll see people all around the city fighting to do it, sweating under the sun while applying different street techniques. Being a strong Citi Bike user myself, I've been experiencing FOMB, the fear of missing bike, a condition that makes you convinced of having perfectly docked your bike, but only for a few hours or days, and then you'll inexorably go back to the app to check if your ride is really over, or if you're still spending money on a missing vehicle you can't even remember where you parked three days before, when you came back home a bit tipsy after that Sunday block party in Williamsburg.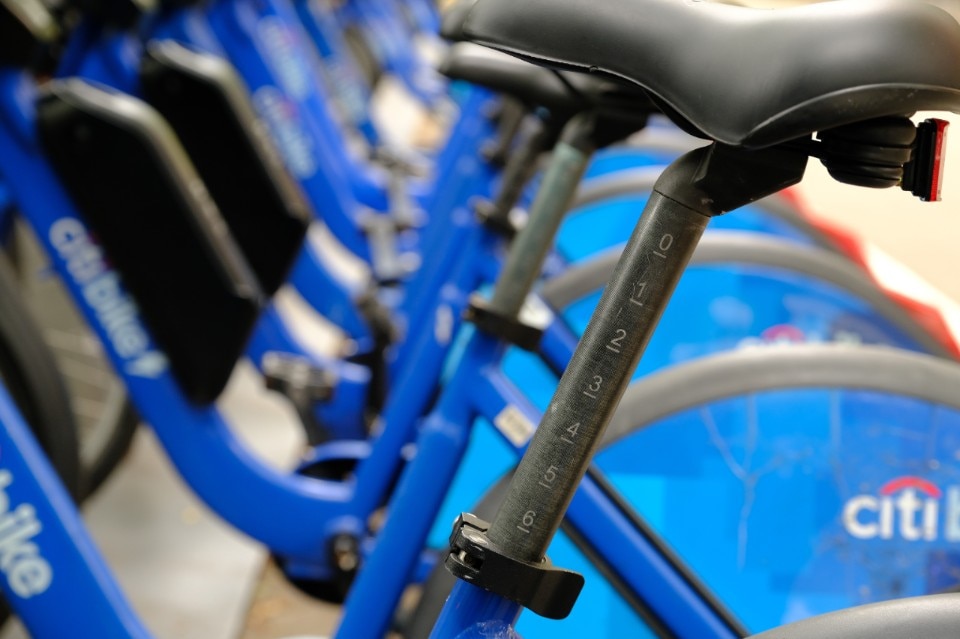 Citi Bike stations are everywhere, but only where they are, I could say. This week I had errands to run in Glendale, a neighboorhood in between Queens and Brooklyn, that's not yet on the list of gentrified areas. And so I learnt that you can't find Citi Bike all over New York City, but only in Manhattan, and in those portions of Queens and Brooklyn that are wealthier or more residential, like Williamsburg or Long Island City. Citi Bike made it recently to the Bronx, and some say you can find it in Jersey City too.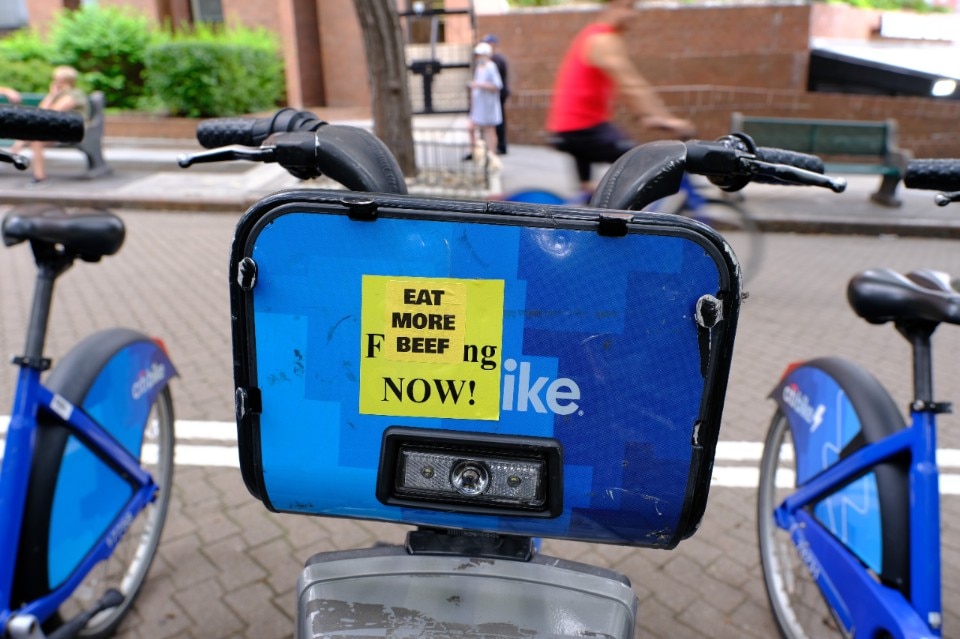 Tutte le foto sono state realizzate con una Fujifilm X-Pro3, gentilmente fornita da Fujifilm Italia, salvo dove diversamente indicato.