This article was originally published on Domus 1076, February 2023.
The design that guides Wavespace is "augmented", or rather enriched by very diverse fields such as advanced technology, neuroscience, emotional psychology and even the metaverse. 
Created by EY – formerly Ernst & Young, a global consulting network with 700 offices in over 150 countries – it has an ambitious goal: to help businesses reflect on the meanings of technological innovation, accelerate transformation and design new business solutions. The recently inaugurated space in Milan is one of the 49 locations already present worldwide, and is the result of a scientific collaboration with ExperienceLab at the Università Cattolica del Sacro Cuore.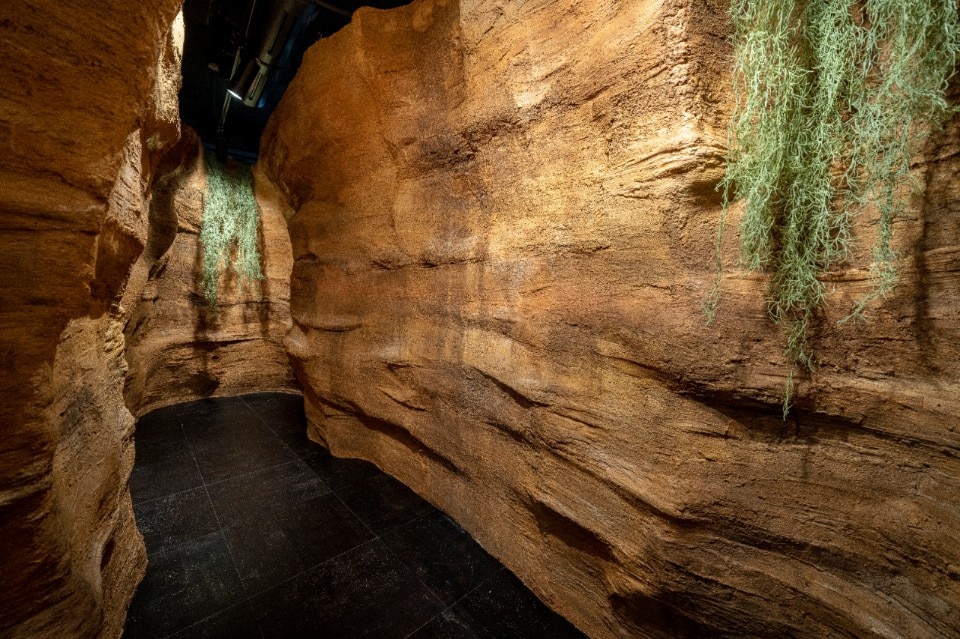 The project was conceived by Lombardini22 with EY, while the architectural design by DEGW was conceptually inspired by the four elements (earth, air, water and fire) to create eight interconnected environments, each with its own architectural and sensory identity. 
For example, the Cave is dominated by organic forms for "exploring scenarios and challenging the status quo". Reminiscent of an underground world, this immersive room marks the encounter between physical and digital, while the room of fire, a metaphor for sociality, is for sharing ideas and projects. The itinerary ends in a room for workshops, labs and events. "It's the most pragmatic part, for capitalising on contents and stimuli.