If you're a creative or knowledge industry professional and looking for a new laptop, you currently have a wide gamut of options to choose from. This year, all major PC manufacturers have updated their lineup to reflect the importance of mixing performance with mobility. It's a side effect of the pandemic due to the increasing demand for remote working solutions, for sure, but it's also a shift in the perception of what a mobile workstation should be able to achieve. To help you navigate the open seas of professional-grade laptops, we picked the seven best models you can find in the market right now.
MacBook Pro M1 Pro/Max
Apple's new professional laptops are the most "Pro" portable computer the company ever designed. Gone are the days of the MacBook Pro as a tote-bag accessory. These two new computers are beefier, with a larger selection of ports, a new keyboard, and no Touch Bar. They sport Apple's new M1 Pro and M1 Max chips, with up to 24CPU Cores and 32GPU cores. If you're a photographer, filmmaker, 3D design, and used to the Apple ecosystem, there's no other choice in the market that could beat Cupertino's offering.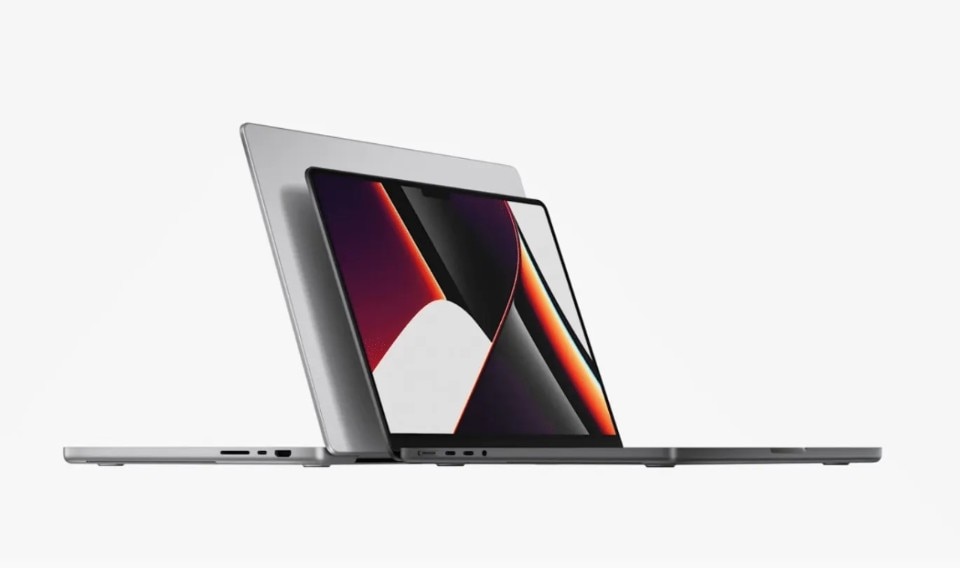 Razer Blade 14"
In the past, creative professionals have often been forced to pick gaming laptops to have both portability and performance in a workstation laptop. That meant closing an eye on the often distasteful and colorful design. Razer, one of the biggest names in the gaming PC industry, has taken note. Its new lineup is composed of high-performance laptops that are indeed aimed at the professional gamer, but with a design verging towards elegance and minimalism, rather than an excess of lighting and crazy air fans.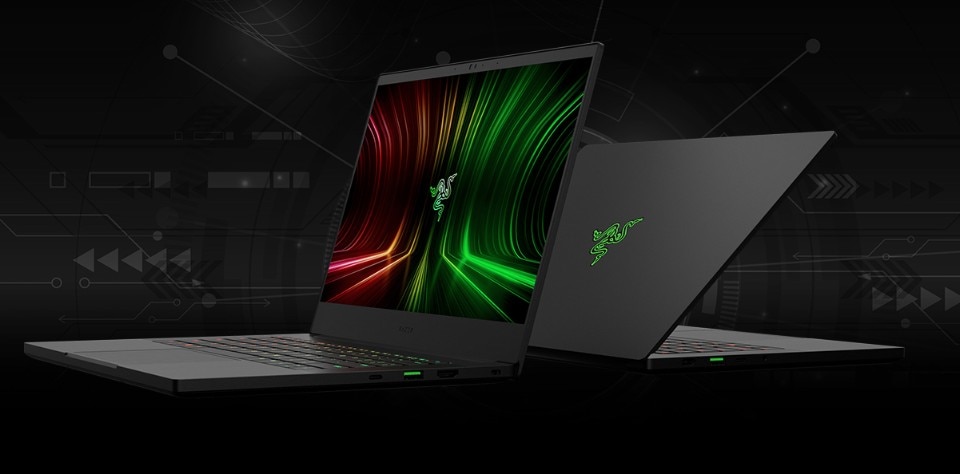 HP Spectre x360 14
Hp Spectre x360 14 is a great choice for illustrators and graphic designers who need a lightweight, portable and flexible laptop. The 2-in-1 convertible comes with 2 Thunderbolt 4 ports, an integrated SD Card reader, 11th Gen Intel Core processors, and a fully swiveling hinge mechanism that turns the portable PC into a capable and powerful tablet.
Acer Concept D7 Pro
Acer's Concept D is an entire lineup of portable computers for creators. The top of the line right now is the D7 Pro, which is available either as a regular laptop or in the "Ezel" version, which adds a swiveling and tiltable 4K touch screen. Both models can be configured with Intel processors up to the Core i7-10750H and an NVIDIA Quadro RTX 5000 Graphics Card with 16GB of dedicated memory.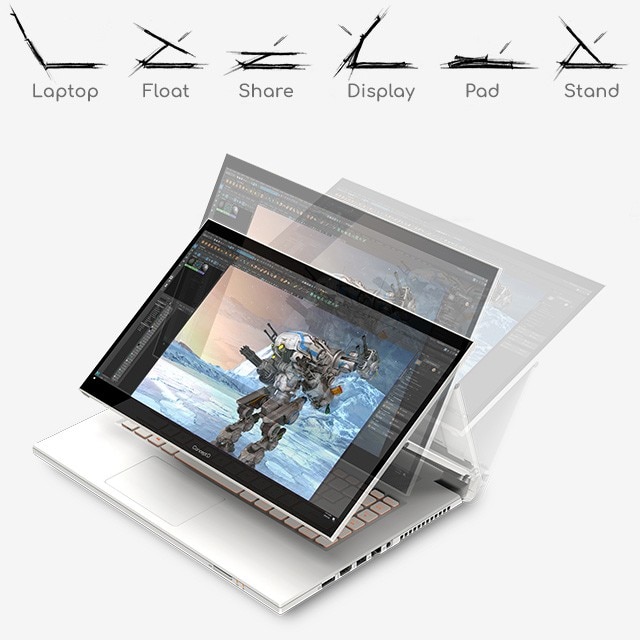 Asus ZenBook Pro Duo 15 OLED
The latest version of the Asus mobile workstation with a double screen adds a tilting mechanism to the screenpad display and a 4K OLED HDR 15" touchscreen. It's powered by up to an Intel Core i9 eight-core processor and NVIDIA GeForce RTX 3070 GPU. It's an excellent machine for illustrators, designers, architects, musicians, and all the creative professionals who could use some extra screen real estate.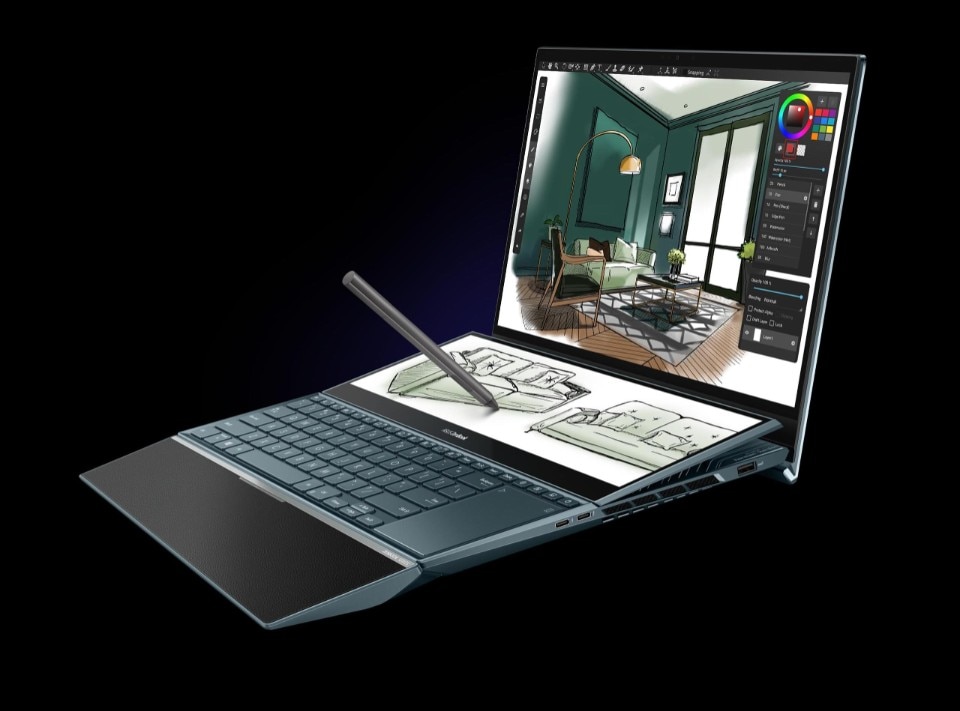 Surface Laptop Studio
Coming in 2022, Microsoft's latest top-of-the-line Surface laptop sports a swiveling design with a 120Hz PixelSense Flow touchscreen and the Slim Pen 2 Stylus. The ergonomic form factor is its main selling point, but that doesn't mean compromising in power: Surface Laptop Studio can be configured with Intel's 11th Gen Core H Series processors, Windows 11, up to 32GB of RAM, and GPUs based on Ampere, NVIDIA's 2nd Gen RTX architecture.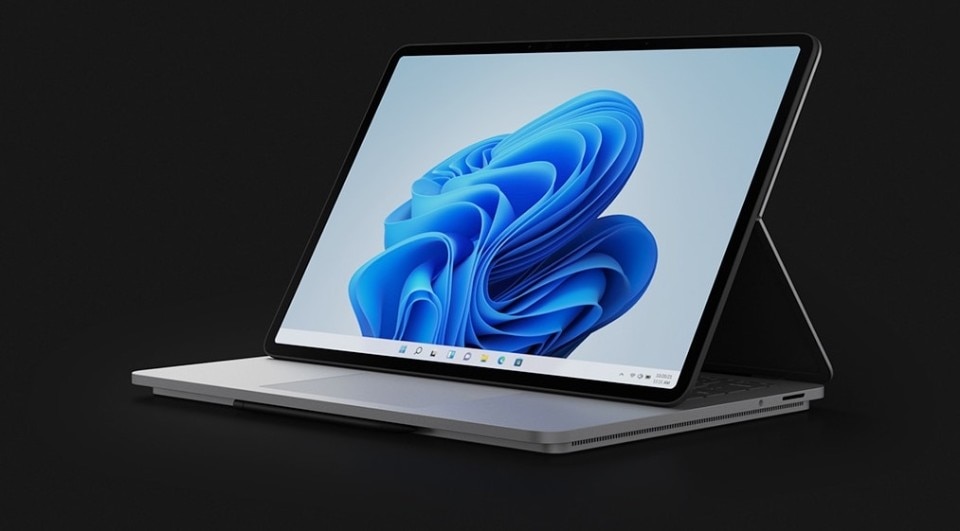 Huawei MateBook 14s
After getting pushed out of the smartphone market for reasons that have nothing to do with international competition rules, Huawei's Consumer Business division has regrouped around a broader offering. That includes the new MateBook 14s laptop, a reasonably priced machine that can be set up with Intel EVO H Series processors, a 2.5K display with a 90Hz refresh rate, a full-size key travel keyboard, and a sleek design. It's not the right choice for heavy-duty 3D modelers that need raw processing power. Instead, it's a portable, lightweight, and elegant machine that fits perfectly in the bag of the traveling creative professional.