Inno. EcoSLab is a community space located in Beijing, in the centre of Zhongguancun, a technology hub that in recent years produced numerous start-ups and enterprises, becoming the main resource for innovation and entrepreneurship in China.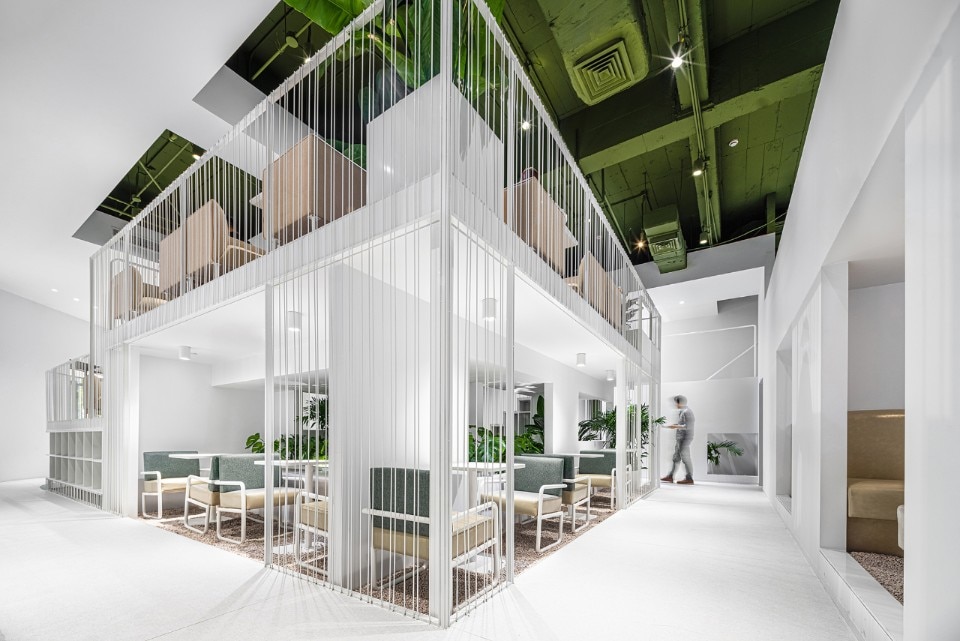 Qucess Design studio renovated a space on the corner of Chuangye Street, offering the city a place to meet and socialize, work and relax, open 24 hours a day. A city landmark, conceived from the concept of metabolism, which aims to convey change and growth in the city.
The studio founded in Beijing kept the perimeter structure intact and developed the project on the basis of the pre-existing structure, adding in the environment multifunctional volumes composed of open, semi-open and closed areas.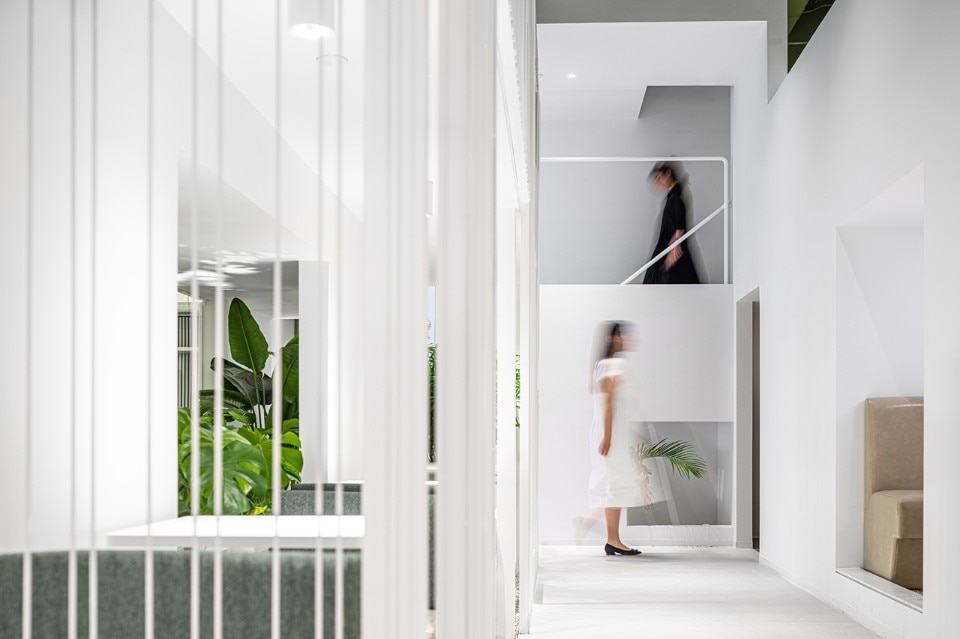 Curved volumes and cuts in the walls define the spaces, which are thus fluid and interconnected, while at the same time providing private spots. A central block with stairs, surrounded by a white metal structure, gives rise to mezzanines at different heights where people can eat and work in comfort. Sharing areas are defined by softly shaped green steps, accompanied by small tables.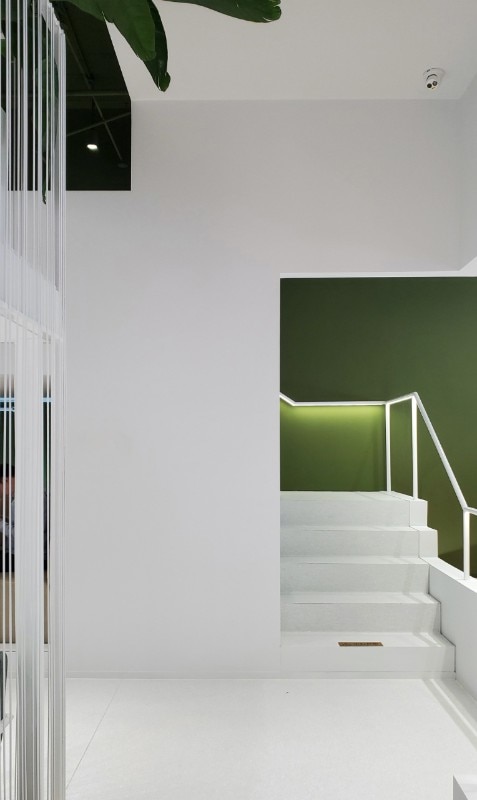 Inno. EcoSLab consists of several functions: a sharing area, bar, working zone with a meeting room, a booth area and a sleeping cabin. With the aim to regenerate the guests, fresh colours such as sage green and white are used in the space, while the use of vegetation completes the environment. 
Project:

Inno. EcoSLab

Location:

Beijing, China

Program:

Community spaces

Architects:

QUCESS DESIGN

Design director:

Li Yiming

Chief designer:

Wang Xueli

Soft Furnishing Director:

Hu Kun

Hard outfit team:

Li Liang, Ji Shichao, Han Zhangsheng, Zhang Zhihao, Ren Lulu, Wang Qian

Soft Decoration Team:

Pingfan, Zou Guangpeng

Area:

3,240 sqm

Completion:

2020