"Domus wants to be a contemporary magazine, to discuss contemporary issues, contemporary big ideas. It must be a vector of emotions and sensations."
This is how Jean Nouvel has opened the presentation of his Domus, introduced by the greetings of managing director Giovanna Mazzocchi Bordone and the words of editorial director Walter Mariotti, to outline a critical process of criticism that will start with a no to reach a deeper comprehension of character in architecture. 
The first keyword chosen by Nouvel is local: "Globalisation has shown, its positive aspects, such as the globalisation of thought and communication. But it shows its shortcomings as global objects multiply, a global urbanism with no vision. Modernity is about rediscovering the power, the seduction of places. Local is the word of tomorrow, not the cloning of lifeless models".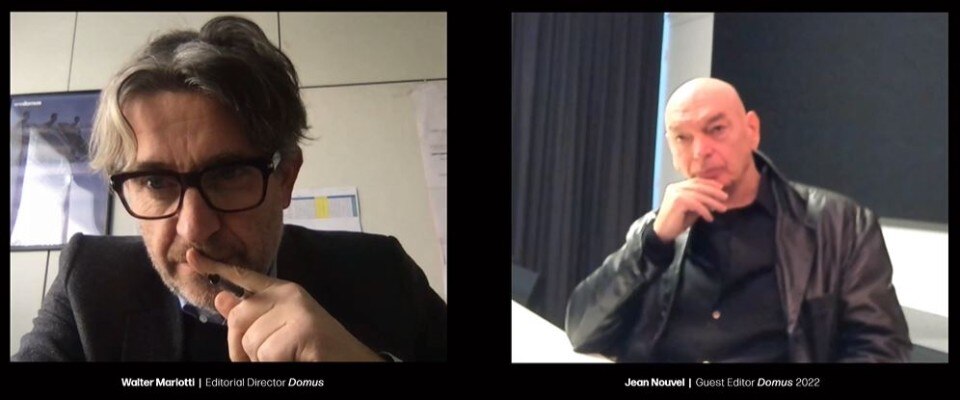 The moment, then. Architecture is shown as anchored to place and history: the here-and-now, reconcilable with the market only by an understanding of architecture, showing how ecological issues cannot be tackled through general solutions, as the first truly ecological vision is considering places.
In the words of Nouvel, today we have reached instead the point where architecture, the role of the architect, has been annihilated. Conditions are preventing the determination of objects with any respect to geography. "This is why we must not confuse eroticism and gymnastics: search for character, always".
It is in these terms that modernity is seen as the "tradition of the new", finding the meaning of an era within places, in territories that are now abandoned, despised, yet they are the foundation to the future.
As Nouvel has said, a right to architecture, a right to pleasure, must be claimed: "This means rejecting the neo-carceral situation of a contemporary economy that leads to repetition, generating an atrophy of architecture. It means refusing to treat people who turn to architecture in terms of stacking, in case they come from disadvantaged situations. The right to architecture must be fought for: the architect's mission exists, and it must aim to create a pleasure of living".
Prompted by Mariotti, Nouvel speaks of architecture as a mean to avoid Foucaultian dynamics of cities as big panopticon prisons, now that the gap between rich and poor is exacerbated, now that 2-3% of the planet's surface generates 70% of GDP.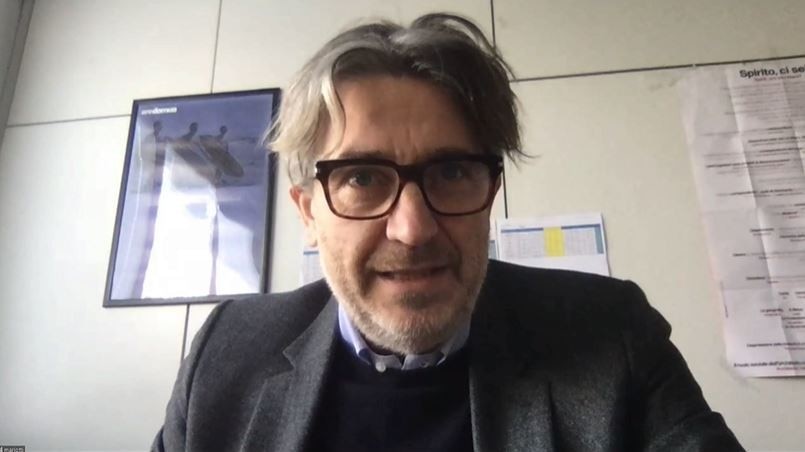 However, the priority is to understand the error underlying today's economics: the cities themselves must recognize that bad design is the true expensive factor, while architecture is not necessarily linked to formal and material wealth. "Remaining stuck in the 50-60 square-metre module, with a small terrace opening onto nothing, is torture, a prison deserving to be escaped".
"The pandemic has made clear the need for political and economic change of a model that prevents architecture from working, but above all prevents millions of people from living in dignified, non-harmful conditions".
The social role of architecture is outlined, rooted in giving people pleasure, in putting the city in the perspective of something alive, linked to a need for art. It is not just about professional service : it is a work about flourishing. "Creating something profitable, of course, but centered on the local economy, to bring forth new creations from gems that must be found and revived everywhere".
Elaboration is then seen as a fundamental form, a form of poetry: "being together, participating, talking to each other. Every city should create laboratories for the elaboration of its territory, where all social actors, no one excluded, meet in transparency, to go back to the shared pleasure of co-creating comprehensible projects".
Cinema, for example, is an example of such elaboration process, showing that emotional awareness – nuances, vision, poetry – counts as much as intellectual knowledge.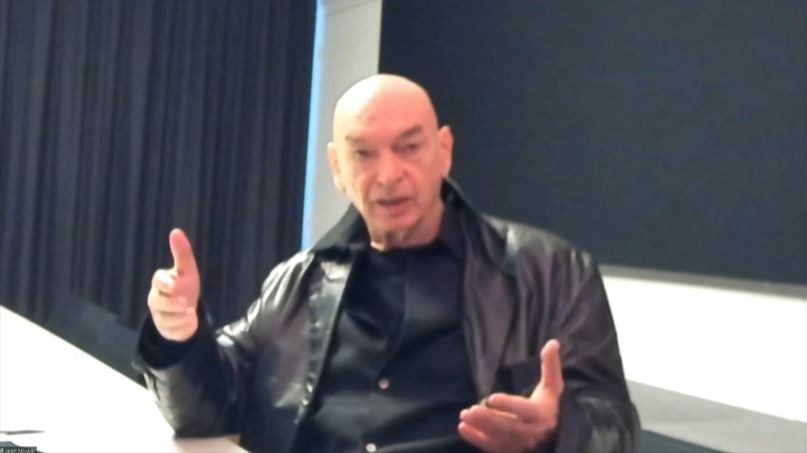 In this process, Nouvel says, all relationships, both old and new, are integrated: "Avoiding gratuitous classicism, we must continue to invent: as technological globalization has shown, any house can become modern with the snap of a finger".
Nouvel has also spoken recently about his inspiration for buildings that embody higher human values, subjects closely tied to transcendence, death, religion, power. Buildings that become representations of what is most important on earth. In dialogue with this, architecture is, however, being there with all the arts, architecture is about inhabiting. Something formidable for the world is in fact the poetry of the everyday, something that is capable of changing lives: this is architecture.
As Mariotti has concluded, Domus remains a place of conceptual elaboration, even more through these three keys of vision proposed by Nouvel, which are put into practice through a new focus on visual details that become conceptual, addressing exactly the realm of elaboration and revitalization of projects in a contemporary perspective.

Opening image: Jean Nouvel. Photo Giovanni Del Brenna