In the context of 3 Days of Design in the Danish capital city, Muuto proposes a pop-up exhibition in a former courthouse, home of Nomad Workspaces. Natalia Sánchez Echevarria's Spatial Code has been in charge of the layout of the interiors and elaborated a strategy based on a playful and domestic take on the workspace.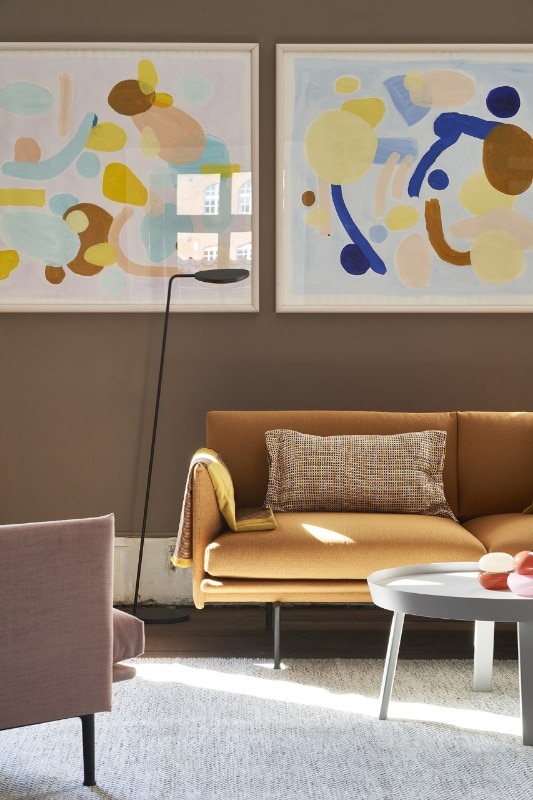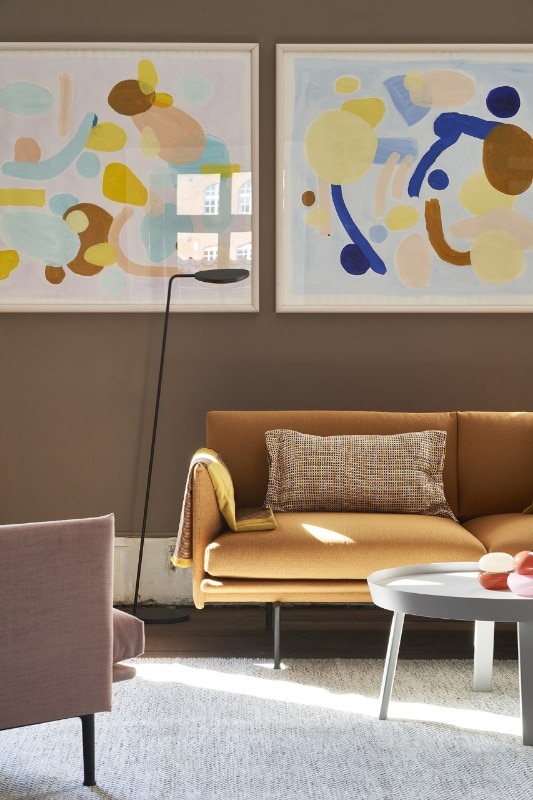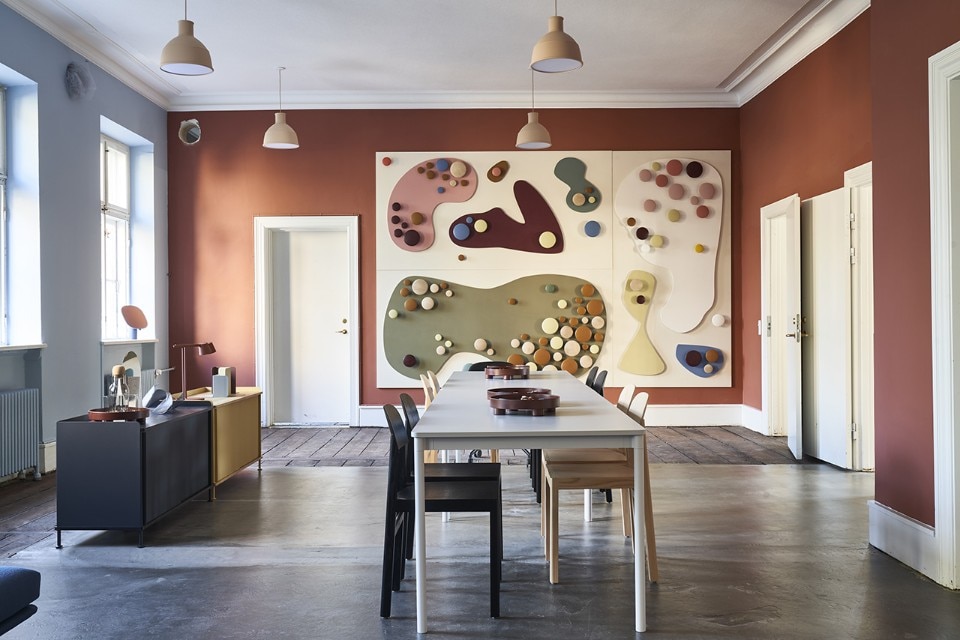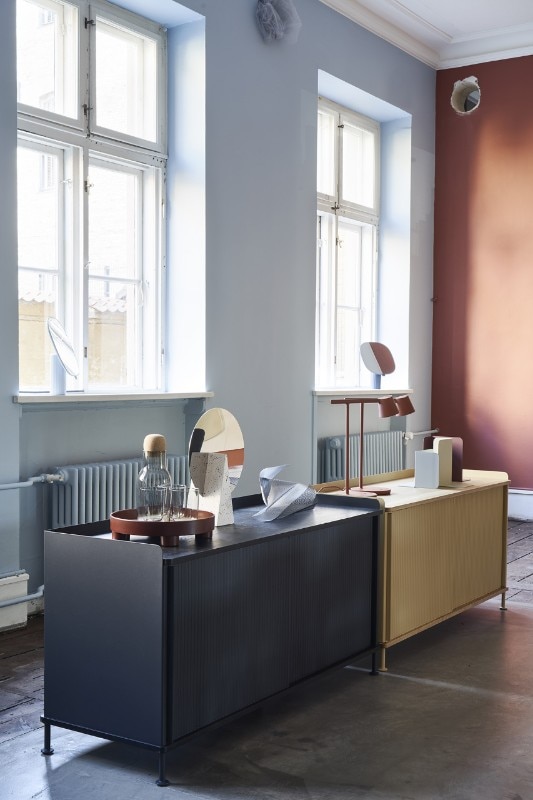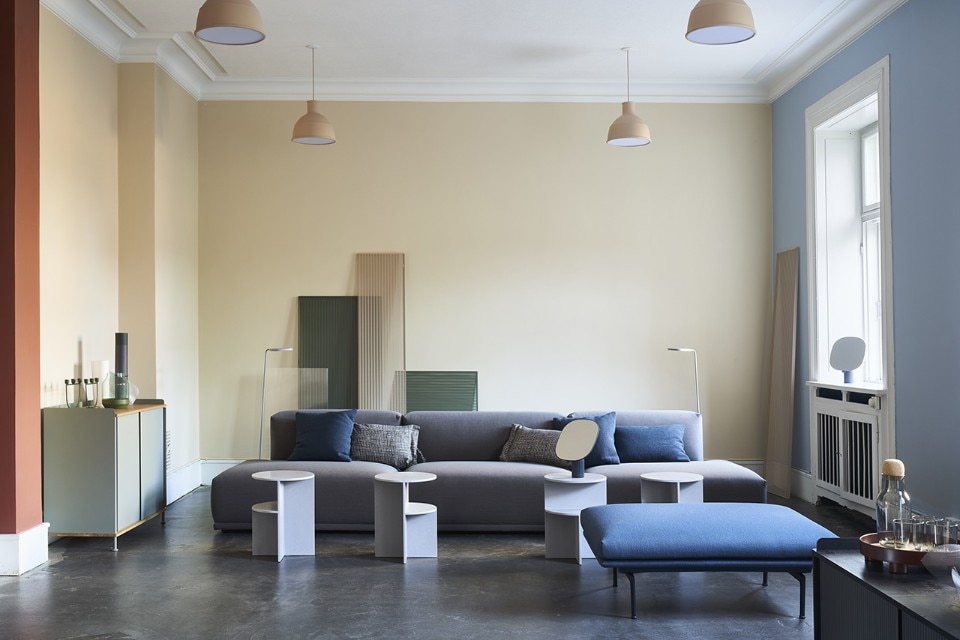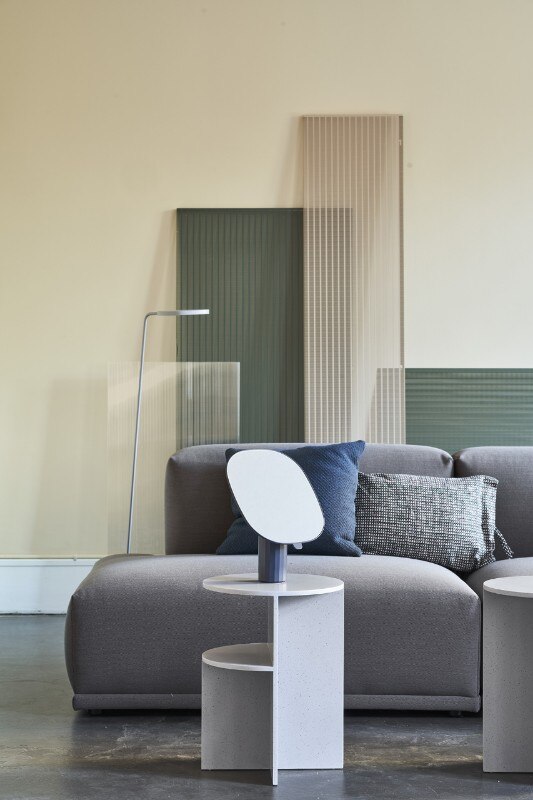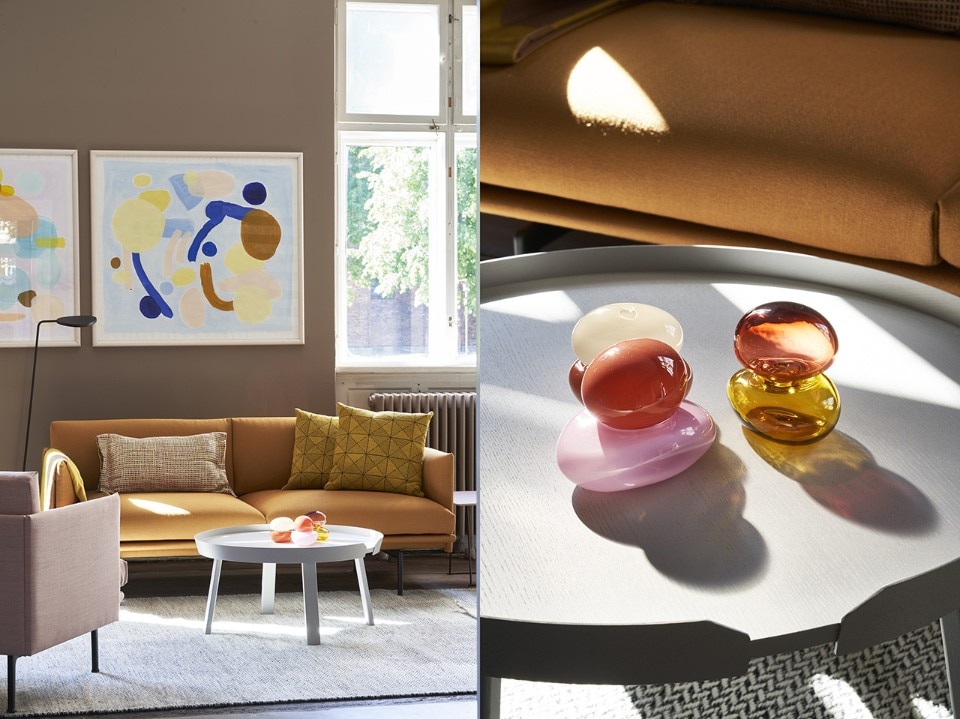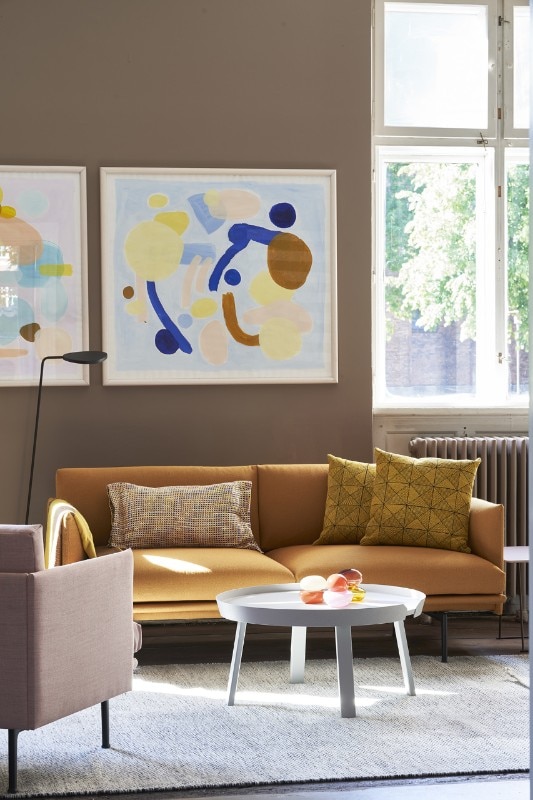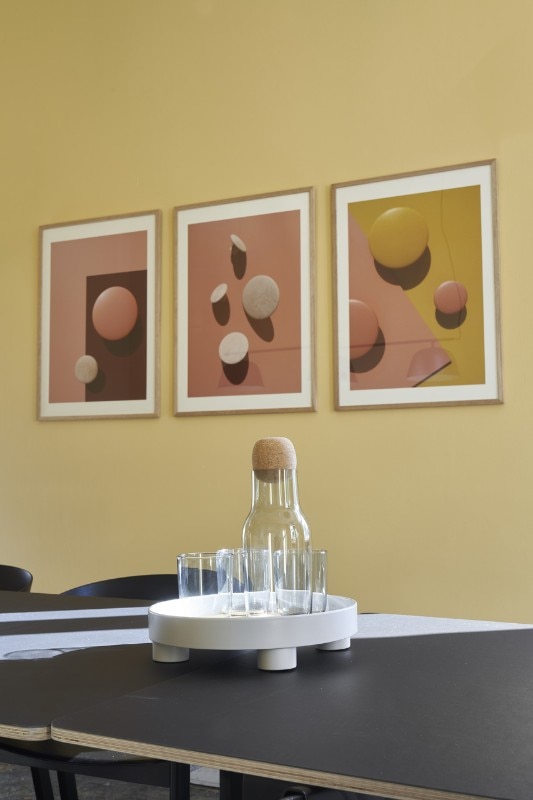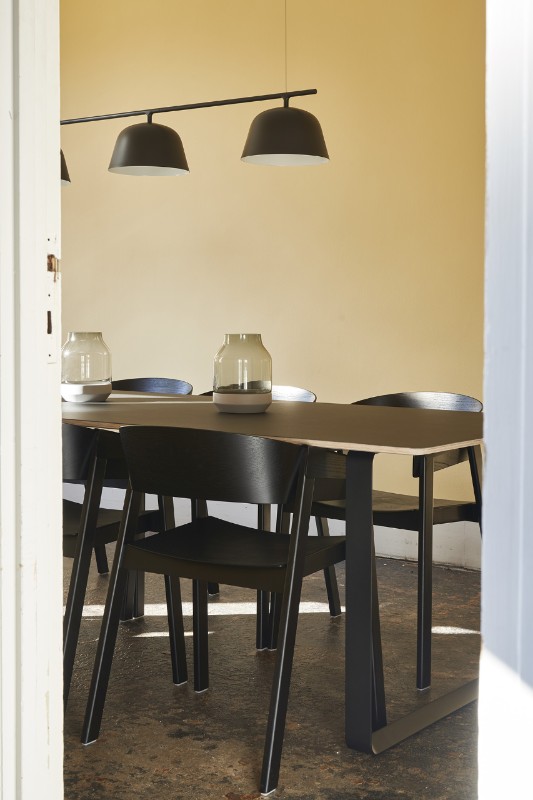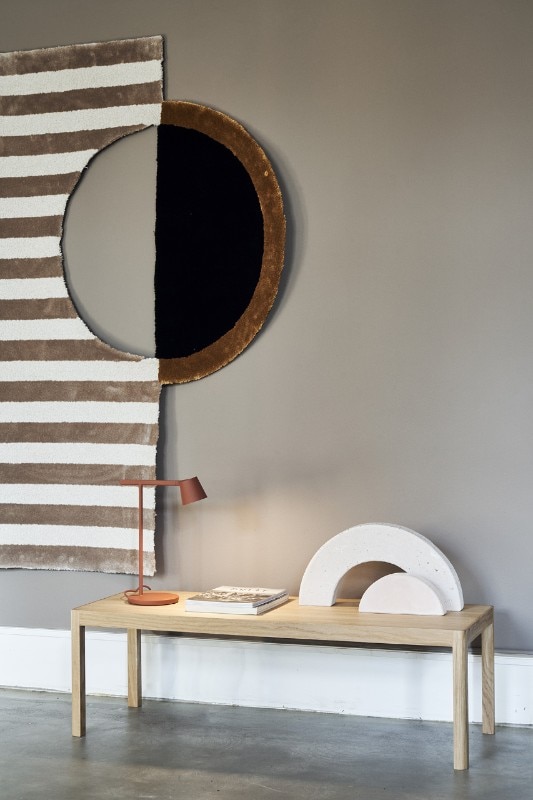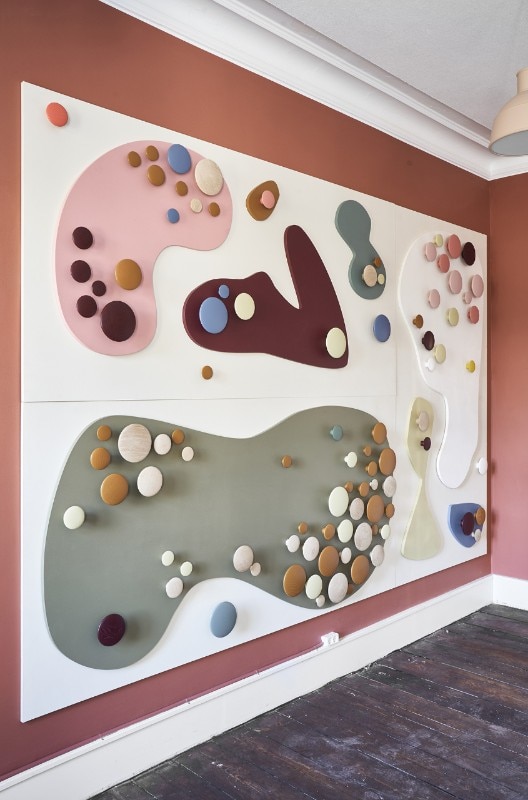 The collaboration of the Scandinavian manufacturer with three creatives transforms the space through site-specific installations, all revolving around Muuto's coat hook, The Dots. The open space is articulated in work areas, lounge spaces and conference settings, where the installations of Wang & Söderström, Tekla Evelina Severin and Katja Boom bring the presence of art. The 3,6 x 2,5 m wall installation by Wang & Söderström is titled 'Cosmos', as it displays 98 of Muuto's The Dots in a unique surface where sense of scale and perception is challenged. The photographic essay by Tekla Evelina Severin rediscovers the Muuto's design beyond their traditional functions to show them in a new perspective, while the videos by Katja Boom uses the coat hook to create kinetic abstract compositions.
Muuto's takeover at Nomad Workspaces intertwines design, art, interiors and set design resulting in a bold new vision on classic Scandinavian design delivering the manufacturer's identity.
Pop-up exhibition title:

Muuto for 3 Days of Design

Exhibition dates:

24 – 26 May 2018

Set Design:

Spatial Code

Venue:

Nomad Workspaces

Address:

Blegdamsvej 6, Copenhagen, Denmark