94 years ago, in Denmark, Peter Bang and Svend Olufsen founded a company that needs no introduction, having offered since then a very unique view of what an electronics consumer brand should be, with a continuous challenge for innovation and a radical approach to design. And – of course – almost a century of great, memorable products: from the Bauhaus-inspired Hyperbo 5RG Steel radio (1932, only one specimen survives today), to the Beogram 4000 Stereo Turntable (1972) and the BeoSound 9000 CD player (1996). With such a history behind, in an age when design has become essential for every tech company, B&O is still one of the most relevevant companies in the world, thanks to its marvellous speakers, like the BeoSound Shape wall stereo, the wheel-shaped BeoSound Edge, the €70,000 BeoLab 90 or the portable P6, designed by Cecile Manz, top of the notch TVs and fancy headphones and earphones, as the Beoplay E8 true wireless earbuds. "Our vision is to be the most desired audio brand in the world", says John Mollanger, Executive Vice President of Bang & Olufsen. "We use 3 competencies: acoustics, design – which we call a rich minimalism – and craftsmanship, or how we build products". I meet him during the Milano Design Week, in the beautiful location in the heart of Brera where the new, "transformer" Beovision Harmony Tv was put on display along with a selection of the most representative products of the Danish company, new and old.

What is B&O's approach to design?
Having the best technical competencies, the best technological innovations and the best sound is important, but not enough. We need another component, which is that if you see our new Beovision Harmony: some will call it a Tv, but others will say "this is my home decor", and it's probably true for every Bang and Olufsen product. We see this brand as a way of life: this is more than a tv, this is more than a speaker.
It looks like a piece of furniture that you can see in those timeless science fiction classics, or in a Kubrick movie.
There's a lot of subjectivity in design. People who want a large screen have to accept a big black shape in their living space. If they also want a good quality of sound, they'll also have to accept a large stereo system. We merged them into one object and made that object not immediately recognizable as a tv set. That happens with many of our products, it's not automatic what that object is. Is it really a speaker? Maybe. Or a tv? Maybe.
Don't you think that some potential customers can be scared about this?
Bang and Olufsen is not for everybody. It's part of the mission that we do polarizing objects, some love it, some will probably say "not for me". We draw inspiration from the world of architecture, furniture and design, and not from other TVs and speakers. It's not better or worse, but it's a point of view. That's why we were at Milan Design Week: there's no better city, today it's the global capital of design.
B&O Hyperbo RGS
B&O Beolit 39
B&O Beosound 9000
B&O Beogram 4000
B&O Hyperbo RGS
B&O Beolit 39
B&O Beosound 9000
B&O Beogram 4000
How do you manage the relationship between technology and design?
Technology is a condition. With such a strong focus on design and craft, if technology was not up-to-date, I think we could be blamed. We're obsessed on design, obsessed on acoustics, obsessed on craftsmanship, but the way to make that come together is to be extremely strong in technology: software platforms, mechanical technology. To have the screen disappear into the speakers is not easy, technically. This has always been our way to challenge ourselves, to create things that might have been impossible or difficult at first. The mission of design is to potentially create the impossible.
Do you feel to be more an audio company or a tech company?
I think that today you can't be an audio company without being a tech company.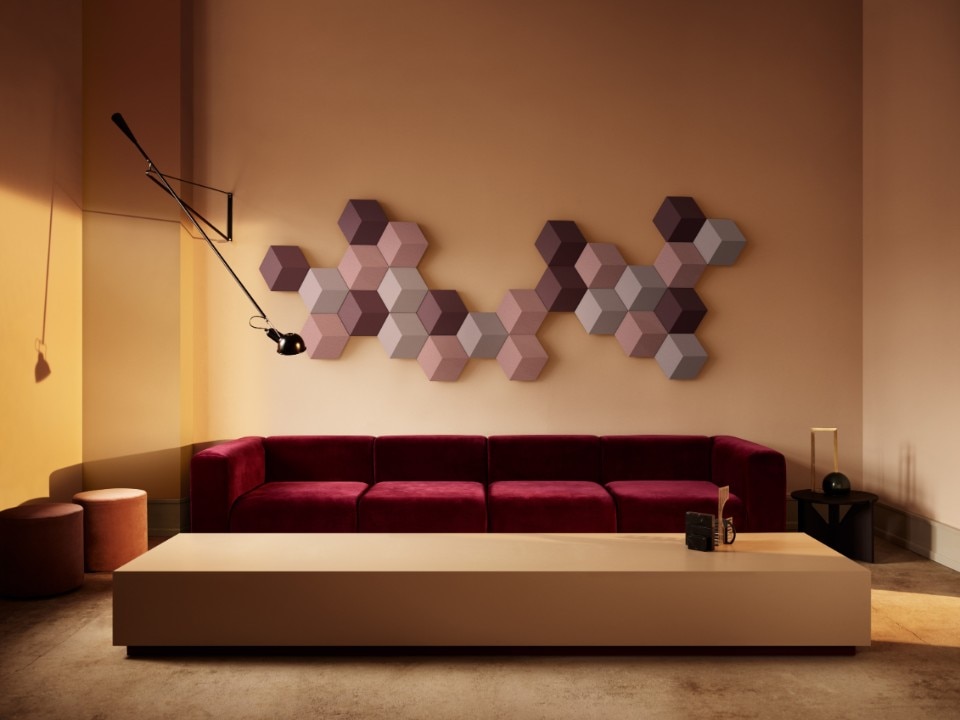 Are you investing in software?
Massively. Both in products and consumer experience. From the brand's site to the e-commerce site, to the applications' system that you'll see evolve in the next years.
Recently you started to introduce seasonal collections.
Historically only fashion apparel brands did it. Companies in our market would launch products that would be black and just once a year. Then it started to be a clash between audio and video products, and the look of design and furniture, whose colour palette got much richer. We decided it was a good idea to signify our style of life by trying new colours, not thinking about audio colours, but thinking about interiors or clothing. We also decided to start introducing different colours during the year. Typically we do that during fashion weeks.
Beovision Harmony is already your future. But what's after this?
More things like this. And a stronger focus on how people live. On one side we have to consider what competitors do, but at the end of the day, we're interested in what people do, what they like and what they don't like. The Harmony Tv started with a simple brief, people like large screens but they want them to be beautiful. We want to do more things like this. So we'll continue to surprise you.