A modern, timeless interpretation of the three-armed candleholder, designed by one of Sweden's most interesting designers, Jens Fager. From the beginning of his creative process, Fager laid out dinstict characteristics he wished to omit and emit through Open: no long, skinny arms, but lots of body, heart and soul.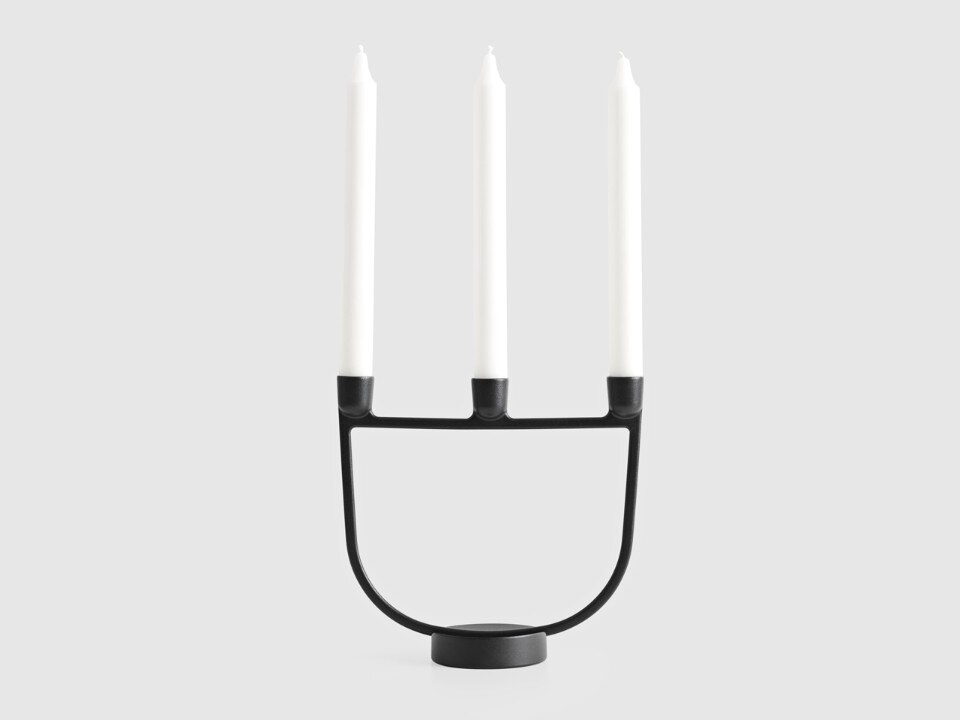 Open is cast in one piece, resulting in zero welds or voids where fluid wax could collect. The rounded design language and heavy cast iron underpin the craftmanship and sense of robust qualitity. The matte-satin finish of the iron and the graphical nature of its shape, which is elongated when candles are added, gives the candelabra a delicated presence – making it well suited ad a centerpiece when guests are seated around the table.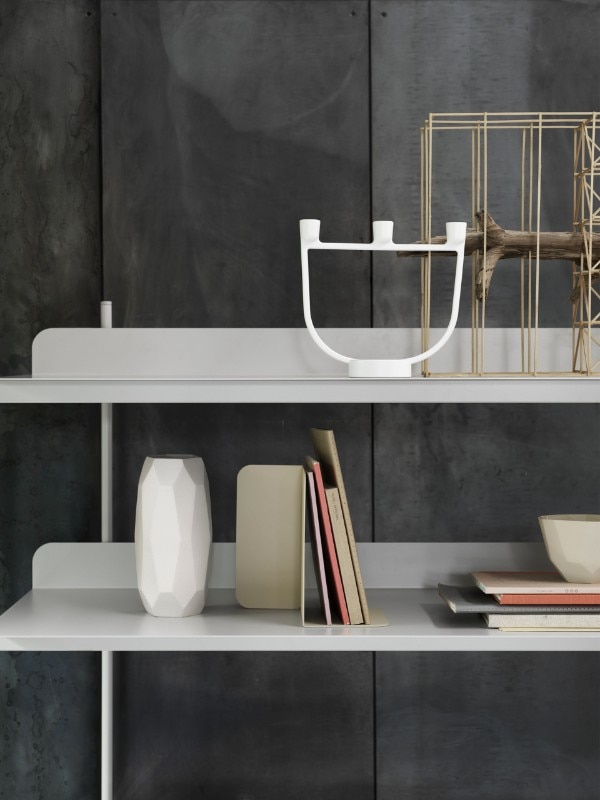 The study base gives Open stability, whilst allowing it to remain slender and sophisticated in its overall expression. Open is equally at home in a narrow windoswsill as in the hallway, or wherever living light spreads magic and atmosphere.

Open
Design: Jens Fager
Production: Muuto
Year: 2016