In Milan's central Piazza San Babila lands the unmistakable touch of Yayoi Kusama. In fact, Louis Vuitton celebrated the opening of its new Milanese space, in the former Garage Traversi on Via Bagutta, with an incredible immersive installation inspired by the Kusama's art and recurring motifs, which propagates into the nearby square with four of the Japanese artist's pumpkins.
The new spaces of the Maison are developed on three levels: two dedicated to retail and one to special projects, including artistic and cultural collaborations, starting with "Creating Infinity. I mondi di Yayoi Kusama e Louis Vuitton" in conjunction with the world launch of the Louis Vuitton x Yayoi Kusama collection.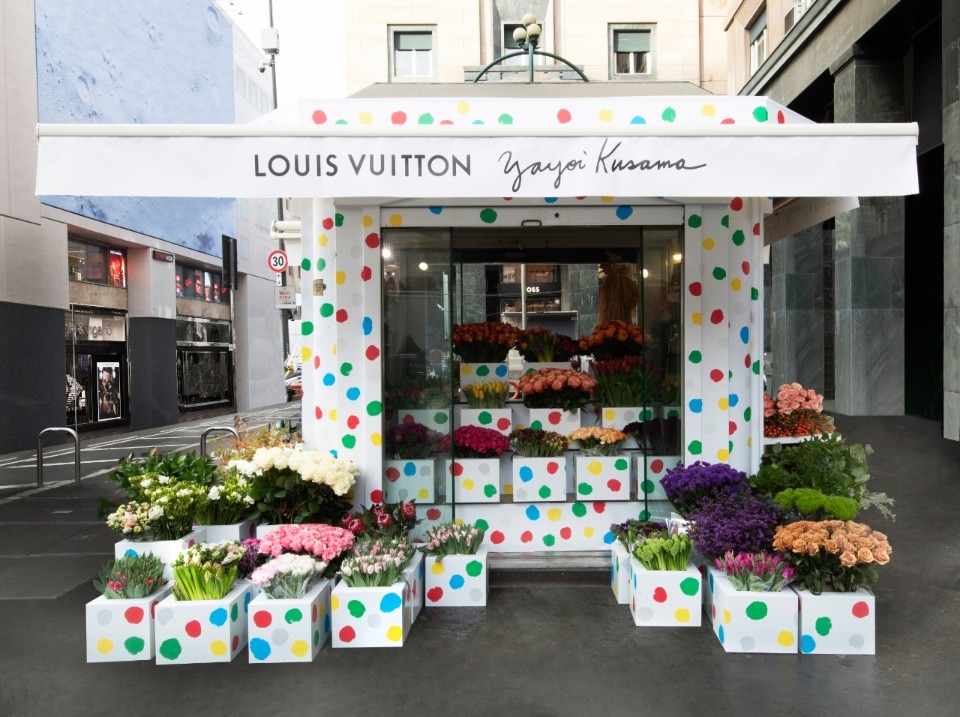 The famous Japanese artist's iconic yellow and black polka dot pattern, "Infinity Dots", invades the space, starting from the showcases and then contaminating all the internal surfaces, which are reflected – multiplying endlessly – on the "Metal Ball", maxi metal spheres. On the terrace of the building and in Piazza San Babila stand out the famous giant pumpkins with bright colors, inspired by the famous Kusama's theme "Pumpkins".