It is currently on sale – for $ 1,350,000 – an apartment in the iconic Habitat 67, the utopian brutalist housing cluster designed for the 1967 Expo by the then-young Israeli-Canadian architect Moshe Safdie.
The 1,368-square-foot residential unit consists of two floors, a solarium, and a private terrace with stunning views of the Saint Lawrence River and Montreal's Grande Roue, allowing the inhabitants to feel in touch with nature while living just minutes from the city center.
The flat has been completely renovated in the last two years, from the wooden floors to the plumbing. On the first floor, there is a large empty room with direct access to the kitchen, stairs, and a sunroom. Both the solarium and bathroom, including the shower, have heated ceramic floors. Upstairs there is a large primary bedroom, that opens onto a private and intimate terrace since there are no upstairs neighbors.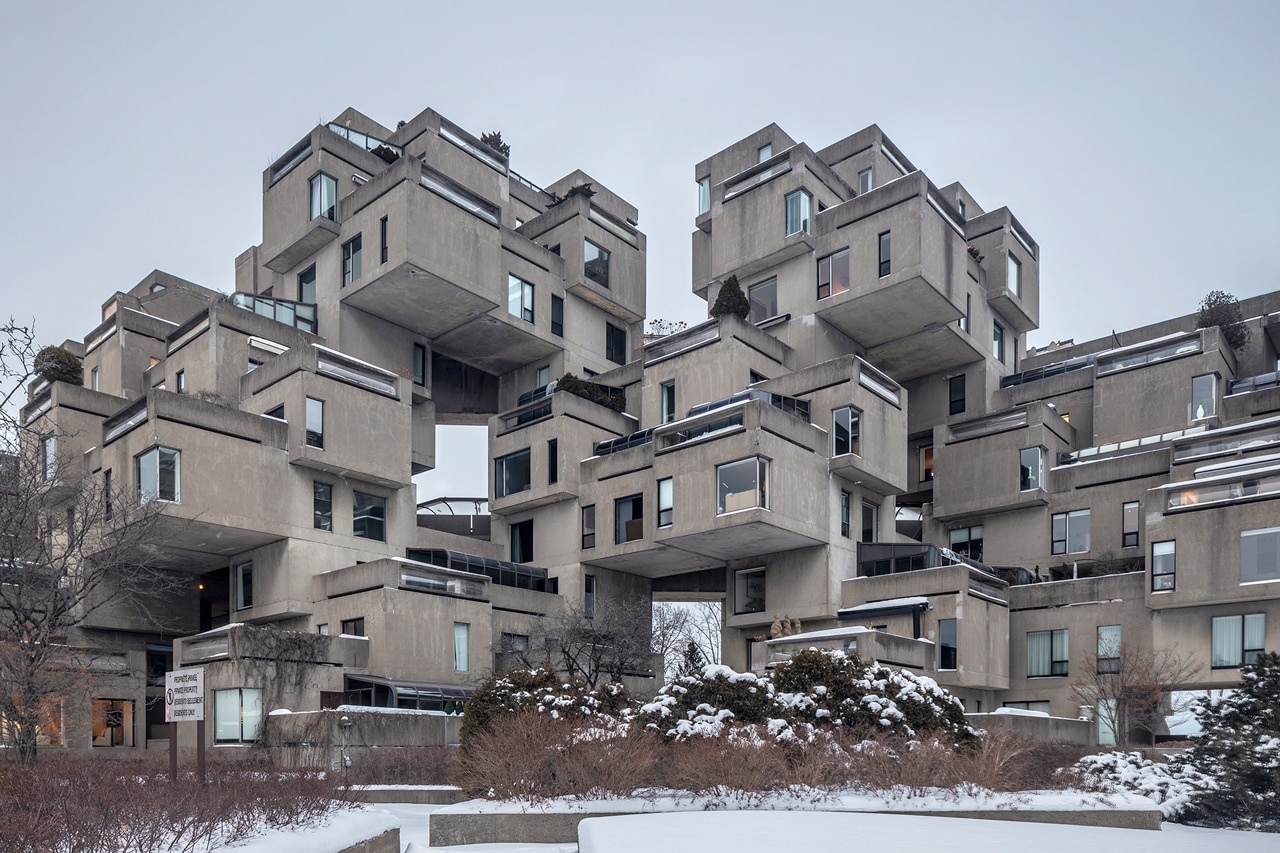 Montréal: back to Habitat 67
Montréal: back to Habitat 67
Montréal: back to Habitat 67
Montréal: back to Habitat 67
Montréal: back to Habitat 67
Montréal: back to Habitat 67
Montréal: back to Habitat 67
Montréal: back to Habitat 67
Montréal: back to Habitat 67
Montréal: back to Habitat 67
Montréal: back to Habitat 67
Montréal: back to Habitat 67
Montréal: back to Habitat 67
Montréal: back to Habitat 67
Montréal: back to Habitat 67
Montréal: back to Habitat 67
Montréal: back to Habitat 67
Montréal: back to Habitat 67
Montréal: back to Habitat 67
Montréal: back to Habitat 67
Montréal: back to Habitat 67
Montréal: back to Habitat 67
Montréal: back to Habitat 67
Montréal: back to Habitat 67
Montréal: back to Habitat 67
Montréal: back to Habitat 67
Montréal: back to Habitat 67
Montréal: back to Habitat 67
Montréal: back to Habitat 67
Montréal: back to Habitat 67
Montréal: back to Habitat 67
Montréal: back to Habitat 67
Montréal: back to Habitat 67
Montréal: back to Habitat 67
Montréal: back to Habitat 67
Montréal: back to Habitat 67
Montréal: back to Habitat 67
Montréal: back to Habitat 67
Montréal: back to Habitat 67
Montréal: back to Habitat 67
Montréal: back to Habitat 67
Montréal: back to Habitat 67