"Five years ago, we started with three A4 spreadsheets outlining the whole idea, and not having dealer, but clubs, in the heart of the city, showing one car maximum, were already part of it", says Alain Visser, founder and CEO of Lynk & Co, the brand that's trying to disrupt the car market with a Netlix-style monthly subscription system. We meet in a vast chamber with an imposing old fireplace, where a mirrored structure has been installed to create a room into the room, a postmodern cube under austere, wood-carved Berlinese ceilings. 
It's one of the many all-different spaces you'll find in the new Berlin club the company has just opened in an historical building in Mitte, designed together with S-P-A-C-E Projects: on the first floor, where we are right now, there is another meeting room, plus an exhibition space that turns to a movie theatre: the hallway between them easily transforms into a mini-ballroom with custom-made Funktion One speakers; on the ground floor you'll find a lounge with the bar at the entrance, a blue amphitheatre, and – surprise! –, the car, a Lynk & Co 01.
Spread all around the place, there are products, ranging from toilet paper to skaterboards, all by local brands "that share values with us", Visser points out: sustainability above all of course, but also some coolness: On Vacation Club, Otherware, GOT BAG, and Egal were selected for the Berlin club. Everything inside is colorful and stepping into a new room always astonishing. Restrooms are inventive and gorgeous, too. It's Alice in Wonderland meets Memphis meets Mitte concept stores. With a lot of irony and some piece of Seletti furniture here and there.
Visser bills himself as a "maniac in interior design" and points out that he always imagined Lynk & Co clubs to be "very dynamic, very young, a bit eclectic". He visited Milan for the Design Week, and so we talk a bit about the "strange" September edition of Salone and Fuorisalone. 
Someone during the inauguration has compared this club to the ultrafamous Berlin outpost of Soho House, but Visser doesn't agree. He admits to "hates" Berlin Soho House, "because it's beautiful, but it's snob, and pseudo intellectual", and that's the opposite of what he wants his brand to be. "Trying to be cool is not cool. It's my favorite line", he says with a smile.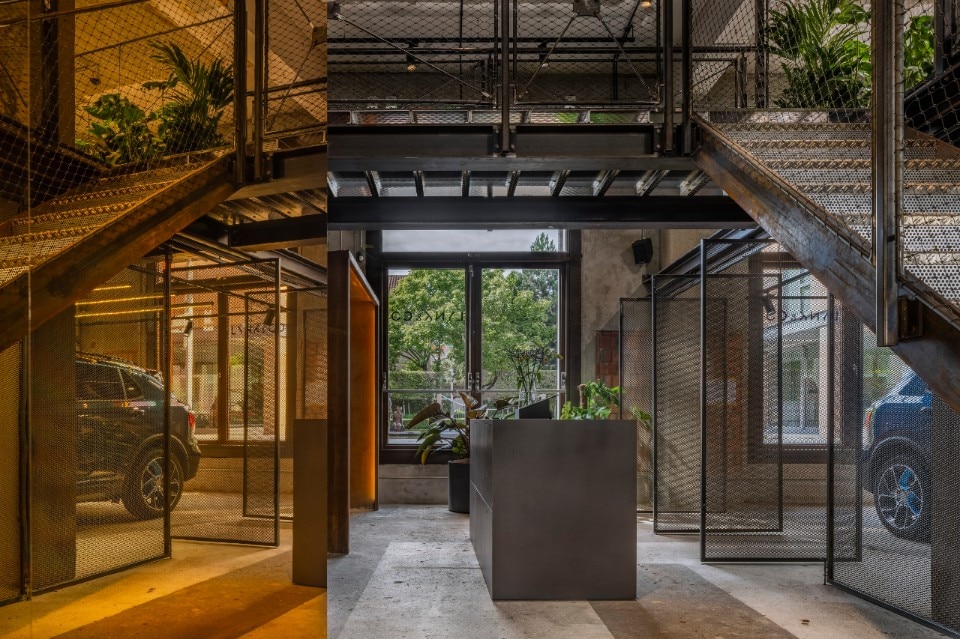 Like the club, Alain Visser himself is a surprise: a charming storyteller, an empathetic and ironic man, he resembles one of those mythical figures who crossed the golden age of Silicon Valley, with a Marchionne touch but a bit more elegant, and is light years away from the stereotypical automotive manager.
The Berlin Club is the fourth in Europe so far, and debuts in the days when news arrives that the brand has reached 25,000 members, a figure certainly higher than this year's target, which was set at 9000.
Link & Co is an online brand, do you really need physical spaces?  
I do not believe you can create an online brand. You can create an online business. To create brand emotions, you need a physical presence. 
I always tell new employees, just come to the club. In 10 seconds, you'll know who we are
But a kind of presence that's different from a traditional car dealership. 
Car dealerships is the sales points. We see the club as a marketing points. What is going to make us unique is not only the product and the service, but it's the experience, and experiences online are not good experiences. 
So, this is a place to tell people who you are.
Lynk and Co is not a car brand, we need a car because that's a tool for what we stand for. I always tell new employees, instead of me talking to you for an hour about what it is the brand, just come to the club. In 10 seconds, you'll know who we are.
I think this place is interesting. It's funny. It's surprising. Is there any other keywords you would use to define it?
I like I like your description. Maybe also a little bit mysterious. 
Do you think these words also describe the brand?
I think so. But also open and inviting. Not like the Soho House (he smiles). We want to be inclusive, and the people who work here should be what we are, friendly, open, funny. We try to recruit people that are a bit funny, that have personality. And I think the openness is for us very important. 
Lynk and Co is not a car brand, we need a car because that's a tool for what we stand for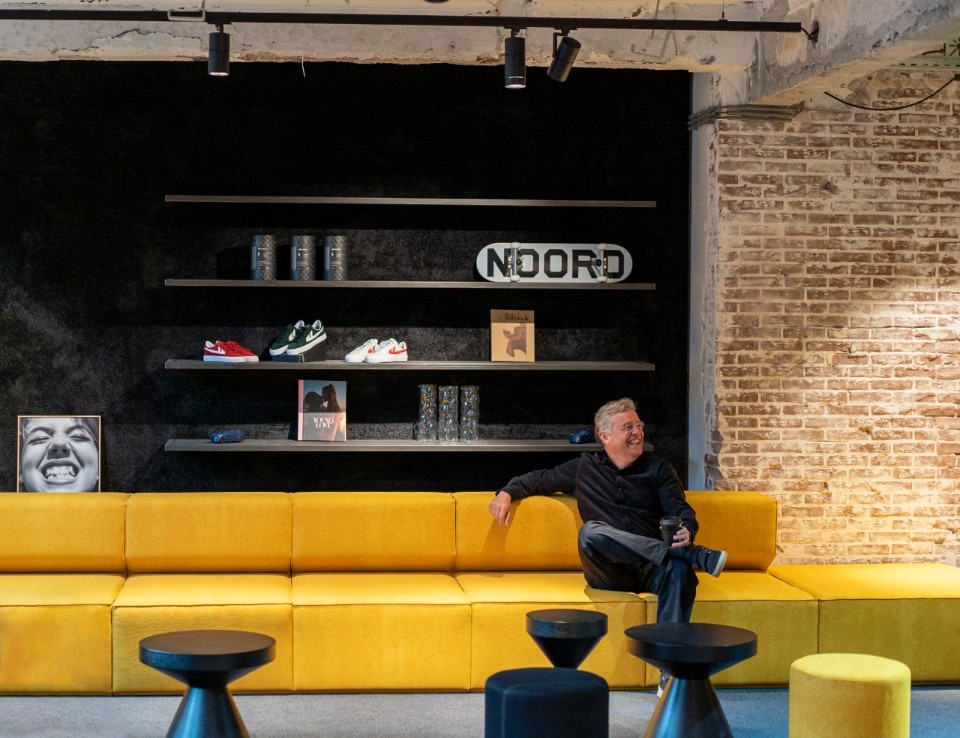 So I can just come and have a coffee, or watch a movie, and that's ok for you.
Two years ago, we were more or less 150 employees, and there was a guy in my team, an English guy I'll never forget. He said: "What if people come in just to drink a coffee and they're not at all interested in the car?". And I answered: "That would be great!" (he laughs). 
Automotive is changing. Do you consider yourself somehow ahead of the market, and that competitors will follow your way?
I personally don't see a lot of change. I see the consumer behavior changing. But the industry isn't. Now everybody talks about electromobility and autonomous drive, but that wouldn't have happened without Tesla, and Tesla came from outside of the car industry. "Oh shit, we need to make electric cars now", the industry realized. Because suddenly it's possible. And then they introduced sharing, because people share houses. But the car industry hates sharing. Because they think that if people share their car, they're gonna buy less cars. So the sharing is offered like, "we have to be there, because if we don't, we're not cool". 
And "trying to be cool is not cool at all"…
The reason why I started this is because I think there are people out there who want something else. Something disruptive, something very different.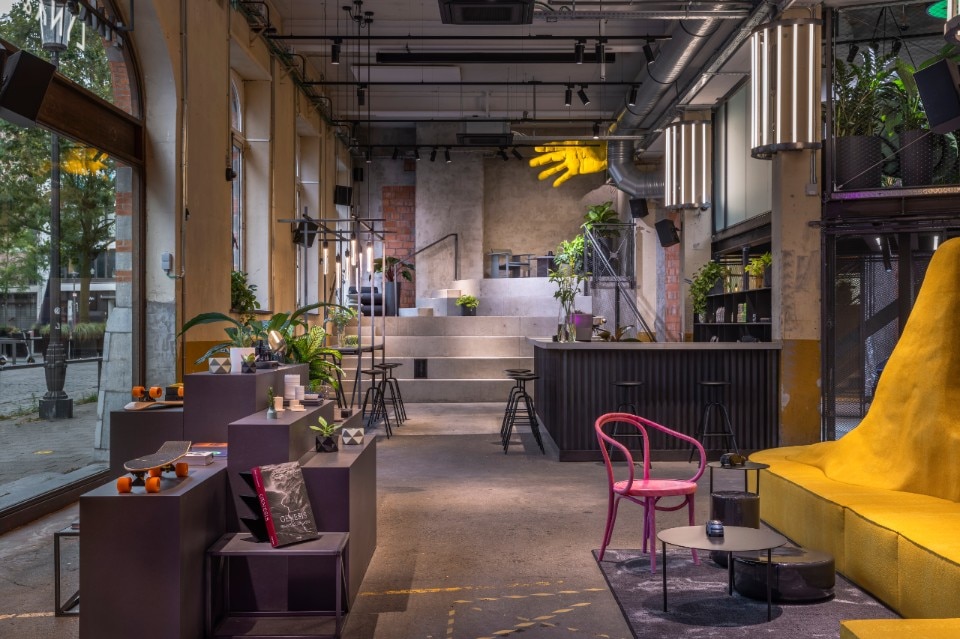 So, more that ahead of the market, you're just unique.
From that point of view, I think we are. Three or four months ago, a new employee in marketing asked me with which brands would I compare myself, and I was taken by surprise. 
Did you find out?
No. I still haven't found it. 
And how do you feel about that?
At first I got worried by it. And then I was actually quite happy that we I didn't find any. Maybe that's a good thing. 
The reason why I started this is because I think there are people out there who want something else. Something disruptive, something very different.
What kind of future do you envision for automotive?
Buying cars is going to fade out. And it's already started. I think the next phase will be in 2030, with autonomous drive, when people will have an app, which is like an Uber of the future. And you just get a driverless car, and it takes you from A to B, which means you don't have to buy energy, you don't have to park your car, no insurance needed, you can drink and drive. These companies are going to be mobility providers, and I think that's going to be 90% of transportation, replacing cars. 
But will people still buy vehicles?
Yes, I call it toys for boys. People who buy the Porsches, the Ferraris, the Lamborghinis. And they will still buy a car because it's prestige. I always compare with watches. The industry of expensive watches as never been so high as in the last 10 years. And nobody needs a watch because you have time on your phone.
Like people who buy vinyl records today, or shoot pictures with an analogue camera.
Yes, and the car industry now needs to decide, do you want to be Boeing, or do you want to be Lufthansa? Because today, you don't say I flew to Milano with a Boeing, you said I flew with Easyjet. And tomorrow you won't say that you got somewhere with a Toyota or a Fiat or an Opel. You just say "I took an Uber". It's going to be radically different. I think that the car industry is just marketing. They're all behaving like bullying. And we want to behave like Lufthansa.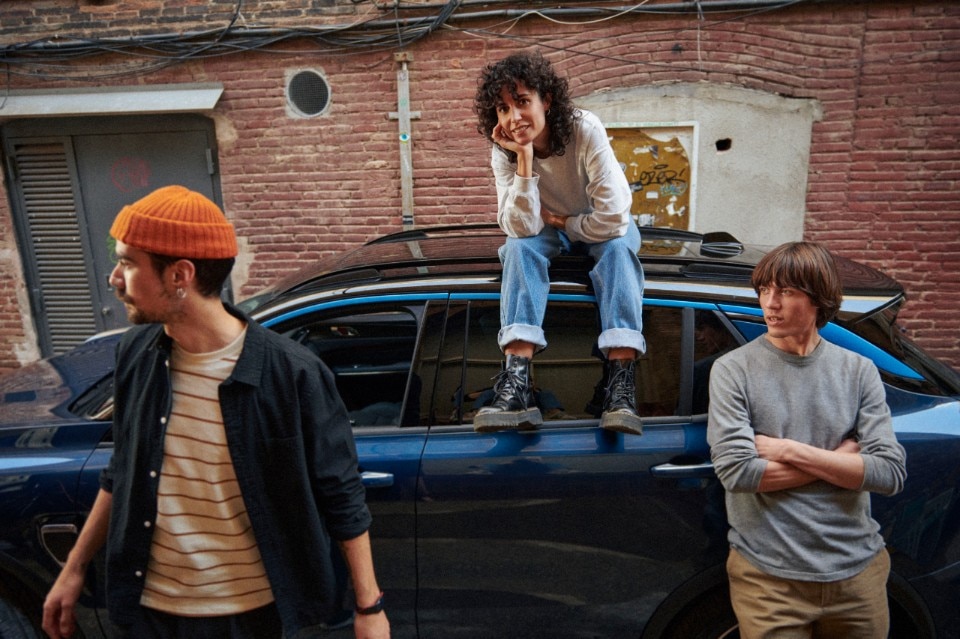 Other car companies must love you. 
Oh, yeah, I'm making as many enemies as I'm making friends probably (he laughs). But that's part of the job. 
Has the pandemic changed your plans?
We know that people use their car only for 4%. In 2020, it probably stood still for 98%. And more people that will evaluate a system like ours, where if something happens, they can just get out of it. 
People are more attentive to car sanification today, I imagine.
It's sensitive. But from the statistics I have seen car sharing hasn't come down. 
We urgently need to bring in designers from outside of the car industry to get some innovation on the concept
You said of yourself that you're an interior design maniac. What kind of evolution do you expect in car design, with electrification and autonomous driving?
I could speak for hours about this. But I need to be very careful. You said I make a lot of enemies. And I do. The designers don't like me. (he smiles) Ok, long story short: engine took the place of horses, and now engine is gone, replaced by a battery. 

But design is still the same.
Exactly. Car design is not so modern, as its claims to be. A car is full of anachronisms, I cannot be convinced that in 2021 the best way to keep the rain from your windshield is those two rubber things, introduced in 1903 by Henry Ford. Today we have Spotify, we go to Mars, but we still have a steering wheel! Car is a bit of a modern dinosaur. We urgently need to bring in designers from outside of the car industry to get some innovation on the concept.