The Salone del Mobile di Milano is in its sixtieth edition this year. Therefore, an important milestone is to be celebrated after two difficult years spent between online presentations and intermittent filming of in-person events. This morning, during a press conference at the Teatro Lirico Giorgio Gaber in Milan, a preview of the event was presented, held as already confirmed from 7 to 12 June at Fiera Milano Rho.
Architect Mario Cucinella has been called in for the occasion and has designed the Design with Nature installation, housed in pavilion 15 of S.Project: 1,400 square meters that will narrate a virtuous ecosystem that would ideally represent the future of living. "If the events of recent years have made us rediscover the value of sociality and sharing," reflects the architect, "this feeling of ours must still find a balance with what surrounds us, both with the spaces we live in and the territories we occupy and with the resources we have. The three theses of which the installation is an amplifier branch off from this reflection: the urgency of ecological transition, the home as the first urban element, and the city as a mine.

"The Salone," said the President of the Salone, Maria Porro, "supports the need for a real and immediate ecological transition: this is why it has decided to be an accelerator of ethical and virtuous paths by investing in a major project curated by architect Mario Cucinella. Companies and creative people will be able to get hands-on with alternative materials that have already been industrialized, be inspired by the vision of urban areas as possible "mines" of raw materials, and reflect on the function of the home as the cell of a more complex organism: the city".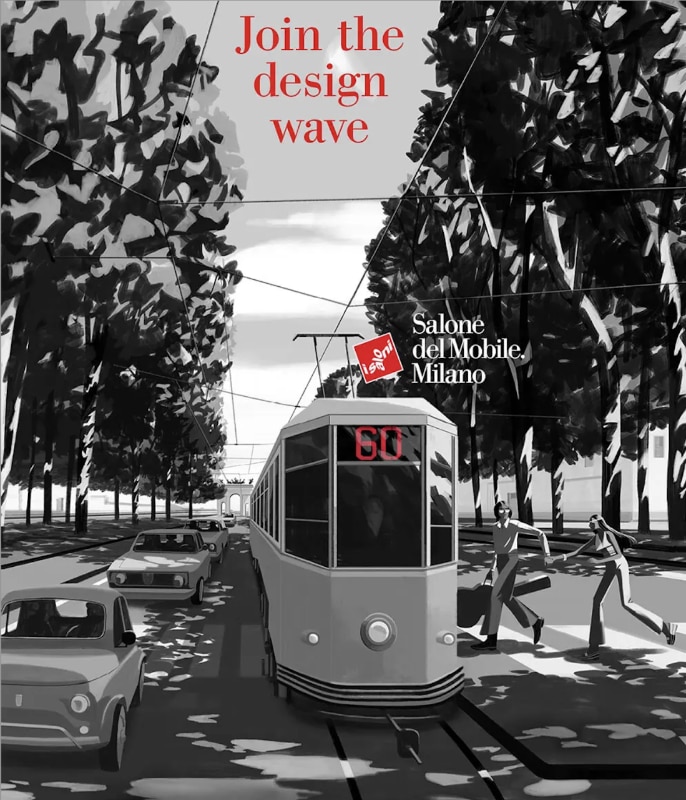 More than 600 will be the protagonists of the 23rd SaloneSatellite, this year entitled "Designing for our future selves" – designed to encourage targeted contacts between young designers and the companies exhibiting at the Salone del Mobile. This year the event will invite "reflection on design that encourages autonomy, comfort, movement, usability, interaction and safety for all". The SaloneSatellite will also have a new layout based on the theme of the piazza as a meeting place, underlining the role of this event in creating new connections between international design schools, young people, new start-ups, and the world of production.

Lastly, after the Supersalone experience, a calendar of Talks will be back – enriching the event with conversations and debates held by the most exciting voices on the contemporary design scene – curated by Chiara Alessi, Maria Cristina Didero, and Beatrice Leanza.
Opening image: Design with Nature, installation ©Mario Cucinella Architects