Flexia, the new lamp designed by Mario Cucinella for Artemide, is inspired by origami, the ancient art of folding paper, but it is also a powerhouse of lighting technology and sustainability. The wings (flexible and adjustable from 0 to 15 to 30 degrees) hide an acoustic panel that controls echoes and absorbs sound waves. Discovery (the company-patented technology) creates a diffused emission of light. Everything – form, material, density – works mainly on human speech frequencies. Flexible like the paper of an origami, the lamp adapts to its space: not only because it is modular and sectional, but also because it is based on measured light parameters and soundproofing in any specific setting. "Flexia is a play on perceptions, between the visible which is material and colour, and the invisible, which becomes light," explains the architect, born in Palermo (offices in Paris, Milan and Bologna) and the standard-bearer of a rational use of resources, of sustainability and of a relationship with the environment. Because, as he reminds his Cornell University students, "You have to remember where you are, even when designing simple things."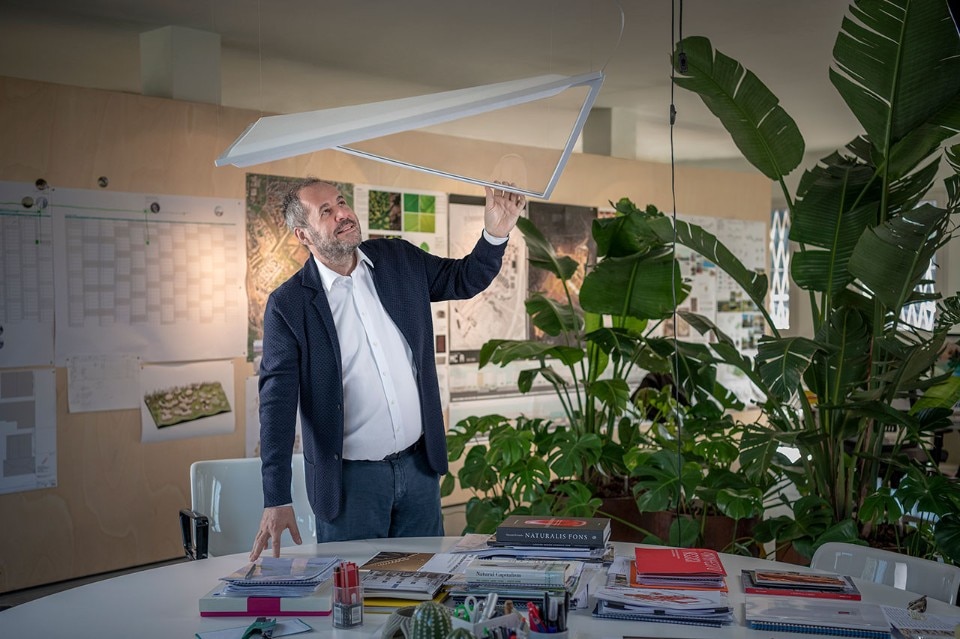 What is the basis of the Flexia project?
Flexia is a pendant lamp that is the result of the encounter between Artemide's lighting know-how and the experience I have gained over the years in the field of sustainable design and the research and development of my studio's product design and research and development teams, which I have conducted in a constant and systematic manner: on living and its quality, especially for offices, where light and acoustics are the fundamental elements.
The source of inspiration?
Flexia's project is inspired by papyrus, the technique used to fold papyrus, Flexia recalls the Japanese art of origami, the art of folding paper using a few types of folds, and without making cuts, the combination of which can generate an extensive and composite variety of ways to create complex patterns that can also include faces of different colours.
What are Flexia's innovations?
I would definitely say the section of the acoustic panel that allows to control the reverberation by absorbing the sound waves reflected in the environment, together with Discovery's patented technology, born from Ernesto Gismondi's research on the quality of light that animates the transparent emitting surface, generating a uniform and consequently very comfortable diffused light emission. In addition, Flexia's flexible wings are equipped with a rotation mechanism from 0° to 15° to 30°, with consequent possible inclinations and positions that give the possibility to calibrate the interaction of the lighting body with the environment; shape, materials and density are selected to work mainly on the frequencies of human speech; the result is a beauty that derives from a parametric and functional intelligence.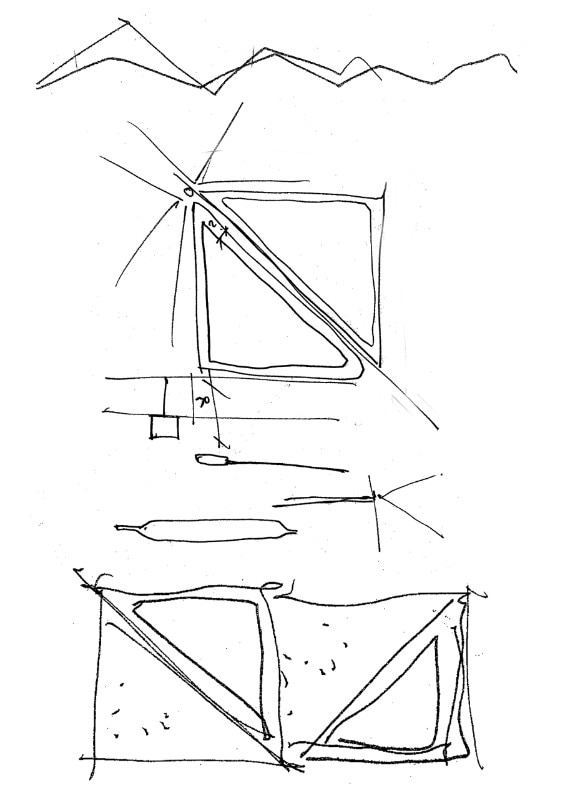 Who do you think will buy it? And why?
One of the strengths of Flexia is undoubtedly that it is characterised by modular elements which, by combining in a different way, can expand in the visual space giving rise to a wide range of different optical perceptions; suffice it to say that when the lamp is turned off it is ethereal and invisible, while when it is turned on it becomes material and becomes a solid of light. I therefore believe that it can respond to multiple needs and be perfect for very different environments with the most varied functions, thus intercepting a wide variety of audiences who also have the possibility to adapt the product to their needs in an active and creative way.
What improvement does Flexia introduce compared to other lamps on the market?
I'd like to refer to what I've just said, Flexia is a pendant lamp that has been specifically designed to improve the acoustic and lighting quality of rooms thanks to its versatile and light design that makes it suitable for all contexts in which both acoustic and visual well-being must be guaranteed. I would say that even this double function is absolutely innovative compared to more traditional products.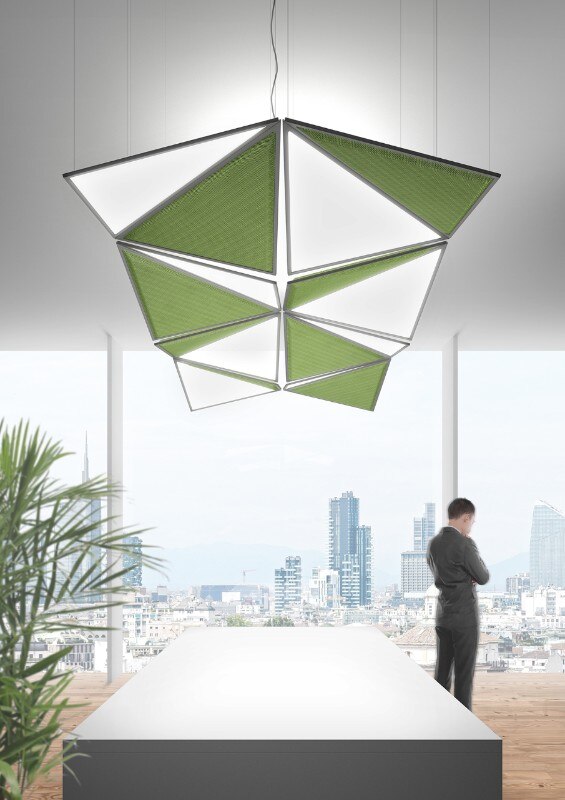 What are, generally speaking, the three qualities of a good object?
Utility, form and function.
What object has changed your life?
I don't believe an object can change my life, it is people who change it.
What is your greatest fear as a designer?
Certainly working hard on a project and then not being able to complete it.
What is at the top of your bucket list?
One thing that is clear and yet so difficult: happiness.
Product name:

Flexia

Designer:

Mario Cucinella

Company:

Artemide

Year of production:

2020
Read also:

Ferruccio Laviani: "Italian design is an international concept that goes far beyond style"