"This is not a store." With these words Pierluigi Cocchini, the CEO of Rinascente, announces the renovation of the historic building in Piazza Fiume in Rome. Built at the height of the economic boom in the 1960s by Franco Albini and Franca Helg, this impressive building in the center of the capital will receive a 37 million euro restyling by the multidisciplinary studio 2050+, led by Ippolito Pestellini Laparelli.
The construction work has already begun, whose completion is scheduled for 2023. The floor-by-floor renovation allows the services of the department store to be used even during the delicate interior transformation work. In particular, it will be the top floor that will undergo a radical change: the front portion of the roof cover will be replaced by a glass surface that will allow customers of the Food Market to enjoy a unique view of the Aurelian Walls.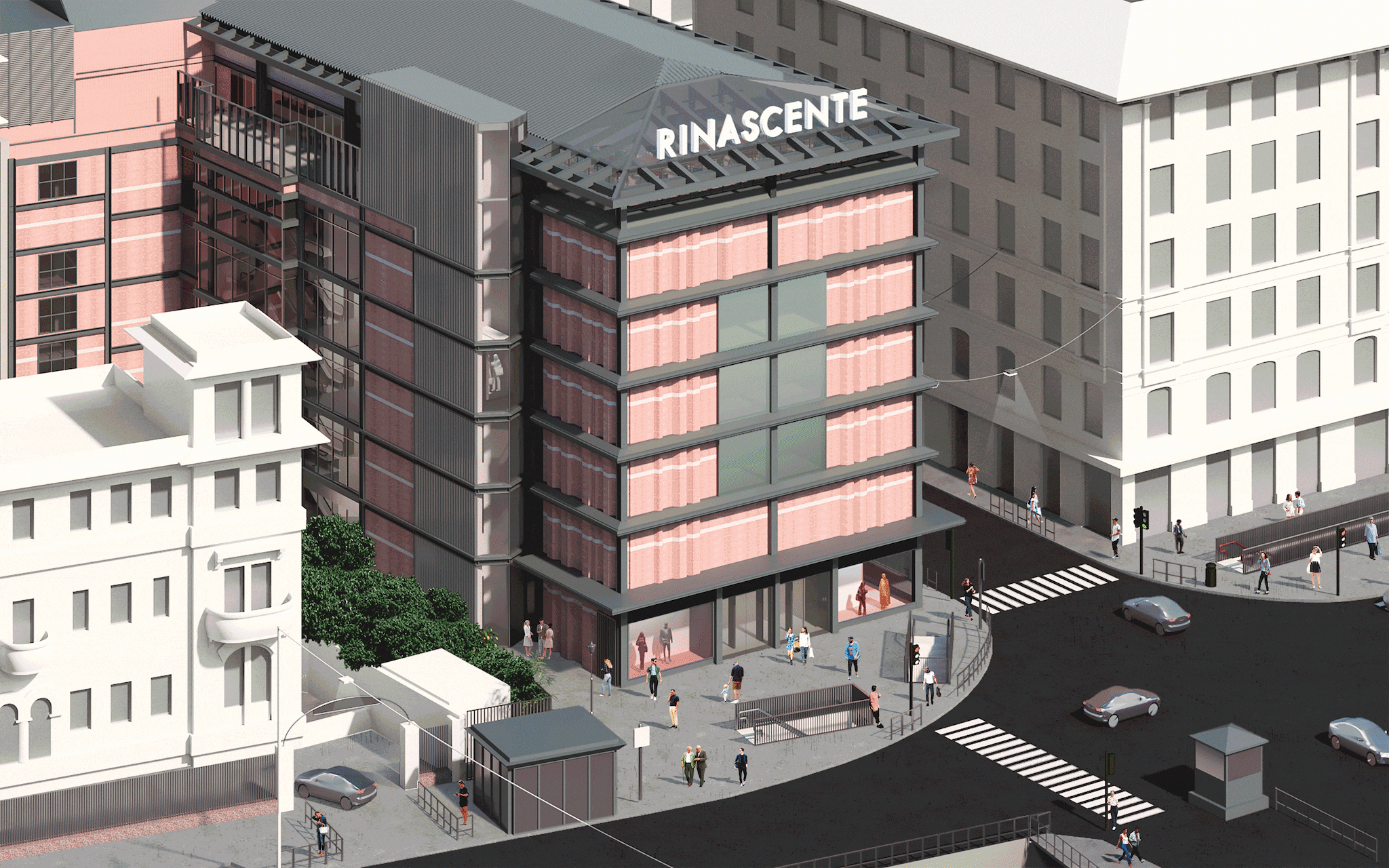 The exteriors will follow with a few but effective interventions, including the replacement of the windows along Via Salaria and Piazza Fiume and, on the west facade, the installation of a window in front of the  escalators, including a new panoramic elevator. "Important for us is the respect of the neighborhood and the city. Our stores are a kind of monument," explains Cocchini, CEO of Rinascente. The project aims to be the second Roman "jewel" after the restoration of La Rinascente in Via del Tritone. So much so that the same department store chain will take charge of overhauling the surrounding sidewalks.
The mayor of Rome Virginia Raggi, also present at the press conference, commented as follows: "investing in the time of Covid is a courageous act, a symbol of hope. Rome is being reborn and Rinascente will be attentive to this change."
Opening Image: Rinascente Roma Piazza Fiume, in "Cronache la Rinascente Upim" 1967, year XX, number 4.