After the Temporary School created in 2016 by Milanese studio Parasite 2.0, the MAXXI is getting ready to welcome a new temporary structure conceived by a young architectural firm. The Green Gallery project, signed by the German collective STUDIOD3R in collaboration with the Italian researcher Marcello Fantuz, is, in fact, the winner of the YAP MAXXI 2018 (Young Architects Program) and will be installed from 13 June to 21 October 2018 on the square in front of the Roman museum.
Chosen by the jury for its "ability to dialogue with the strongly volumetric, concrete and dynamic architecture of the MAXXI, with a structure based on lightness, geometric minimalism and the greatest presence of nature", the microarchitecture will act as the backdrop for a series of summer cultural events and workshops.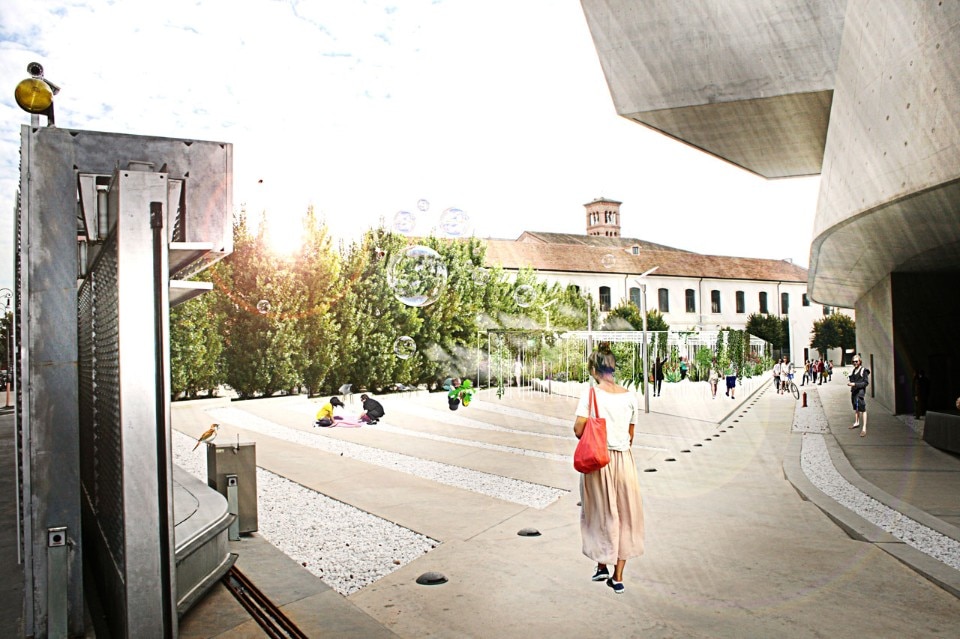 Thought as a fresh and regenerating green oasis, Green Gallery aims at "highlighting the capacity of the vegetation itself to mitigate the urban microclimate, promoting biodiversity, and bringing to the centre of the debate the role of landscapes in the design of contemporary cities", underlines Marcello Fantuz.
Made of a forest of thin steel pillars, the structure will be covered with a large variety of climbing plants and local flowers. Collected in the nearby nature reserve of Monte Mario and Villa Ada in Rome, at the end of October they will be redistributed to the inhabitants of the neighbourhood. Thus maintaining a link with the local socio-cultural context and prolonging the life of the project.
The seventh Italian edition of the Young Architects Program was organised by MAXXI in collaboration with the MoMA / MoMA PS1 (New York), the cultural organisation Constructo (Chile), the Istanbul Modern Museum (Turkey) and the National Museum of Modern and Contemporary Art (South Korea).
Competition:

YAP MAXXI 2018

Winning project:

Green Gallery

Architects:

STUDIOD3R

Opening dates:

13 June – 21 October 2018

Museum:

MAXXI

Address:

via Guido Remi 4A, Rome