Famously known for its iconic typewriters, which accompanied the Italian economic boom of the 50s and 60s – from the Lexikon 80 (1948) and the Lettera 22 (1950) designed by Marcello Nizzoli, to the Valentine (1968) conceived by Ettore Sottsass and Perry A. King – Olivetti is also acknowledged for having pioneered the notions of brand image and business culture in Italy.
Thanks to the collaboration with product designers, architects, as well as graphic designers and advertising experts, the company's communication strategy went as far as corporate architecture and showrooms. A visionary approach owed primarily to Adriano Olivetti, the son of the founder Camillo, who firmly believed in the role of design as a tool for businesses "to convey an image that is not simply appearance but a tangible reflection of a way of being and operating".
Curated by Caterina Toschi and on show at the Villa La Pietra in Florence until May 5th, the exhibition "The Olivetti Idiom (1952-1979)" retraces the company's visual history. Examining the typologies of spaces that were used to present its products, the exposition highlights the various storytelling methods adopted by Olivetti over the years.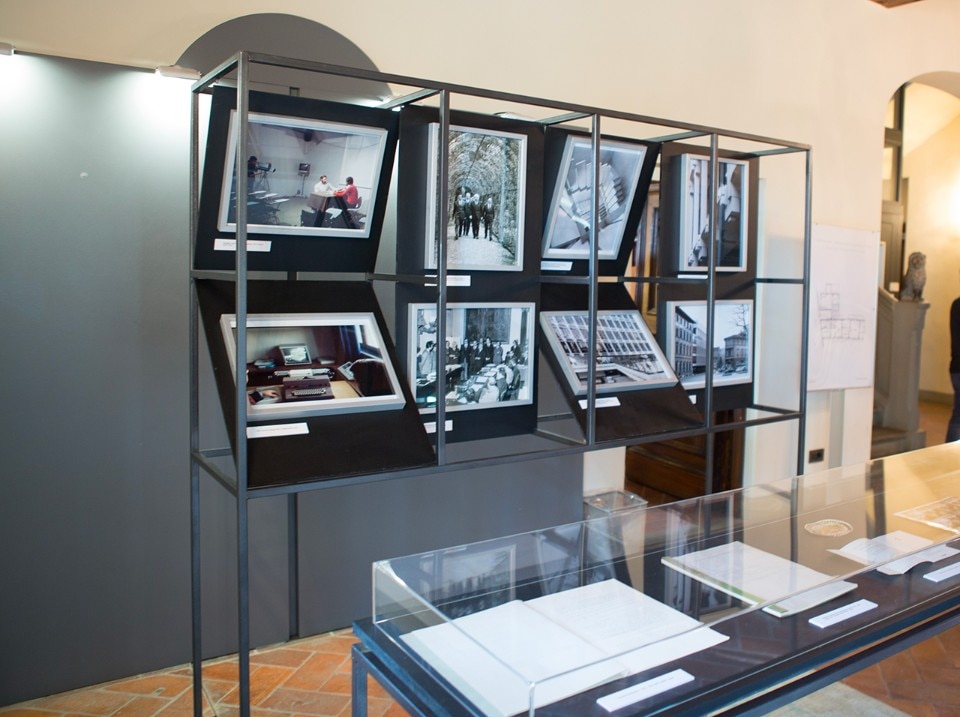 Conceived by some of the most avant-garde architects of the time – such as Carlo Scarpa, Gae Aulenti and Ignazio Gardella – the retail and exhibition projects produced by the company profoundly shaped its global recognition and influence. Featuring historical photographs as well as original material that document the interior design of many of the brand's stores, "The Olivetti Idiom", therefore, also looks at the company's most groundbreaking shows, such as the "Design in Industry" presented at the MoMA of New York in 1952.
Lastly, the show also gets back to a lesser-known chapter of the Olivetti story, that of the CISV-Centro Istruzione e Specializzazione Vendite (Center for Teaching and Specializations of Sales), which operated in Florence between 1954 and 1979. Dedicated to the newly-hired employees, the training centre was focused on teaching sales strategies, while informing on the company's core values. A pedagogical and humanistic approach dear to Adriano Olivetti, who managed to establish corporate culture as a fundamental component of the Olivetti's DNA.
Exhibition title:

The Olivetti Idiom (1952-1979)

Curated by:

Caterina Toschi

Opening dates:

until 5 May

Producer of the exhibition:

Ellyn Toscano

Location:

Villa La Pietra NYU Florence

Address:

via Bolognese 120, Florence