Kandinsky, the pioneer of abstract painting, taught at the famous Bauhaus art school for 11 years, up to its closure in 1933.
Teaching manuscripts and materials by the Bauhaus teacher, on loan from the archives of the Centre Pompidou (Paris) and the Getty Research Institute (Los Angeles), are being presented together for the first time, along with a selection of practical exercises and notes made by his students from the holdings of the Bauhaus-Archiv in Berlin and the Stiftung Bauhaus Dessau.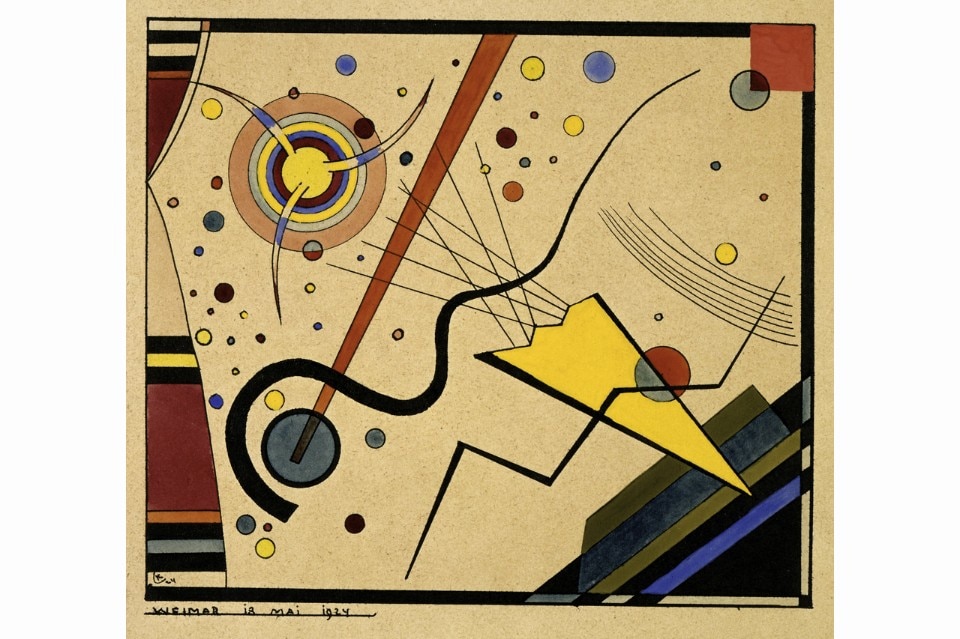 The combination of these materials at the "Vassily Kandinsky – Teaching at the Bauhaus" exhibition reveals the content and methods that Kandinsky used for teaching in the Mural Painting Workshop, in the Basic and Main Courses, and in the Free Painting Class at the Bauhaus, and the exhibition also illustrates the ways in which the students used and reflected on them.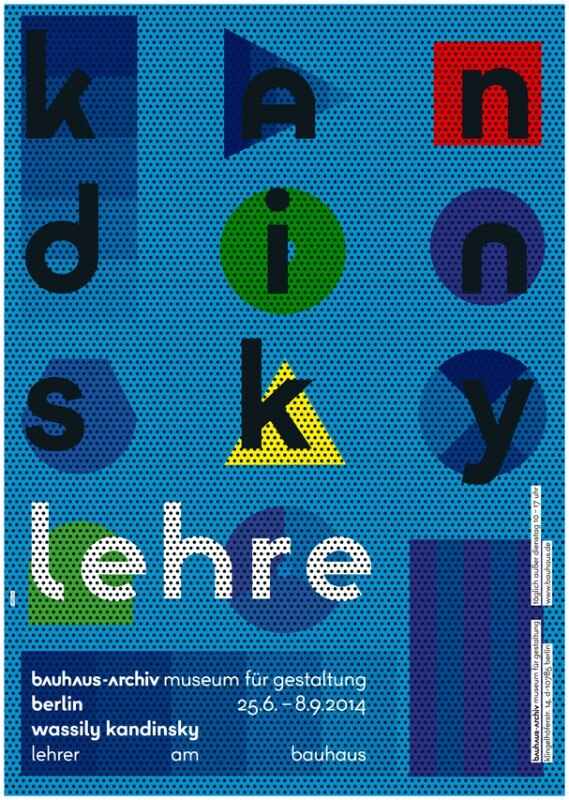 During his time at the Bauhaus, Vassily Kandinsky developed his ideas on the theory of art further, teaching them and putting them into practice. His publications and eleven of his prints and watercolours from this period of his creative work are also on show. In addition, works dedicated to him by of his Bauhaus colleagues – one each by László Moholy-Nagy, Georg Muche, Lyonel Feininger and Paul Klee – are also exhibited.
The exhibition is based on a research project carried out by the Société Kandinsky and is curated by art historian Angelika Weißbach. It is accompanied by a 195-page catalogue with some 200 illustrations, edited by Bauhaus researcher Magdalena Droste.

Lothar Lang, The centre accented by blue-red opposition, study from Kandinsky's course, 1929 Photo credit: Bauhaus-Archiv Berlin, photo: Atelier Schneider
Left: Vassily Kandinsky, Joyous Ascent (Fröhlicher Aufstieg), from Masters' Portfolio of the Staatliches Bauhaus (Meistermappe des Staatlichen Bauhauses) Photo credit: Bauhaus-Archiv Berlin, photo: Markus Hawlik. Right: Erich Mrozek, link a geometric form with a free form through a main tension, 1929/30 Photo credit: Bauhaus-Archiv Berlin, photo: Markus Hawlik © VG Bild-Kunst, Bonn 2014
Left: Vassily Kandinsky's questionnaire on the relationship between primary colour and primary form, 1922/23 Photo credit: Bauhaus-Archiv. Right: Kurt Kranz, Untitled. study from Kandinsky's course (analytical drawing), 1931 Photo credit: Bauhaus-Archiv Berlin, photo: Markus Hawlik