The wall version of the Aplomb lamp presented during Milan Design Week is the continuation of a design begun in 2010 by Paolo Lucidi and Luca Pevere for Foscarini: an exploration of the expressive possibilities of raw concrete, made fluid in the mould thanks to a special amalgam.
With its oblique shape, the shade integrates and dialogues with the supporting wall and enables greater diffusion of the light.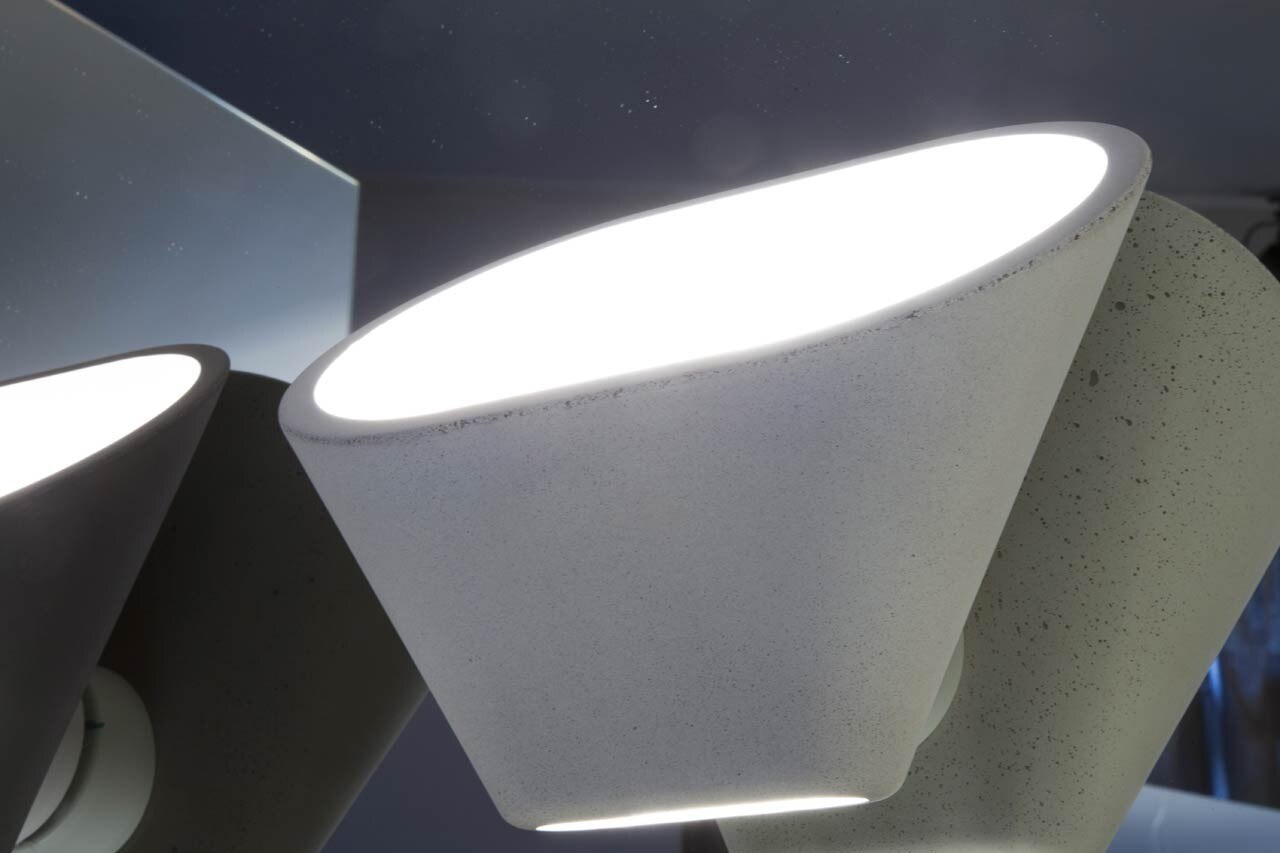 The concrete completely screens the light that is liberated however by a large opening at the top and a small one at the bottom. The light beam directed upwards is reflected off the wall and ceiling, providing strong illumination without glare. The more delicate downward beam creates a stylish lighting effect on the wall.