A farmhouse overlooking the Tuscan landscape of Impruneta, an area known for its terracotta production, has been transformed into a versatile and spacious residence. The original building, once a farmer's house and stable, also had a farmyard and a barn on two levels. Architettura-m, the studio that developed the project, wanted to preserve the typical features of rural architecture, intervening particularly in the interiors: the studio aimed to emphasise the local tradition while eliminating the clichés of the farmhouse.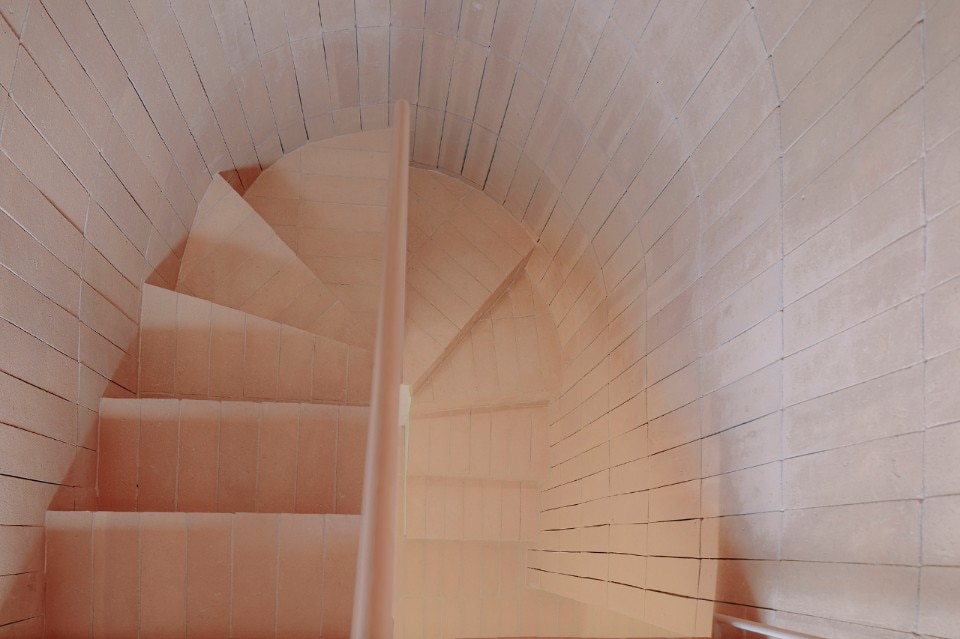 In the main block, the architects opened up a large gap between kitchen and dining room, bringing back to light the original living area, the place where the inhabitants did their manual labour. The old staircase, squeezed between two walls, has been demolished to make room for an open one over the entrance leading to the first floor of the building, where sleeping area, private bathrooms and a master bedroom with cloakroom are located, spaces unique for their antique oak floors.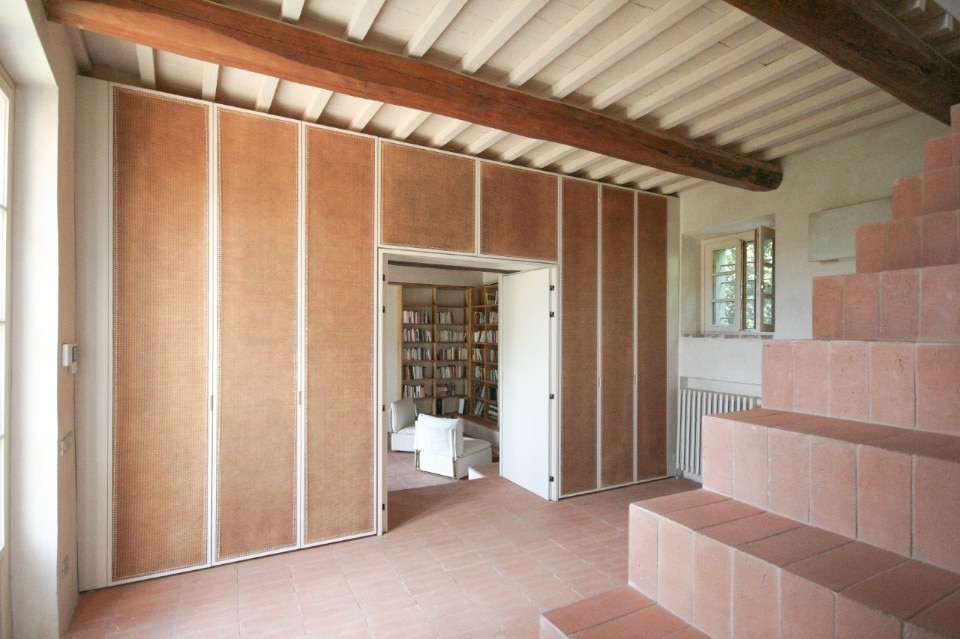 The former barn, converted into a studio and library, is a fluid environment characterised by partition panels that give shape to separate spaces or an open space. The main building and the former barn are connected by a room clad in terracotta, a handmade local material that adds a touch of warmth and beauty.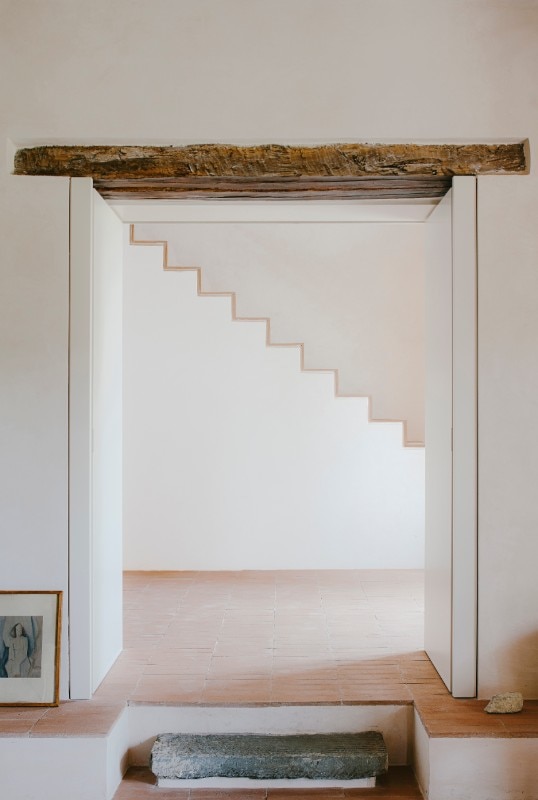 The barn, whose staircase uses the stone steps demolished from the main building, is distinguished by its large spaces and the clean lines of the furnishings: the upper floor has been used as a study and enhanced by a soft-toned floor and windows fitted with shutters. 
Project :

Colonica a Quintole

Program :

Private residence

Architects :

architettura-m (Marco Melotto architect, Mara Dini Interior Designer)

Construction company :

EREDI CAPECCHI COSTRUZIONI