Located on the edge of Beijing's Northeast 5th Ring Road is the former industrial building that now houses the headquarters of a historic Chinese pastry brand. The old industrial area, which is currently in a state of constant change, had its own railway depot, the Langyuan Station, used to transport goods to and from the Chinese capital. 
The old building in question was a factory that produced cotton fabrics, now adapted to house the offices and concept store of Lao Ding Feng, a well-known bakery brand. The project was entrusted to Neri&Hu, who chose to merge past and present, giving shape to a poetic and emotional space.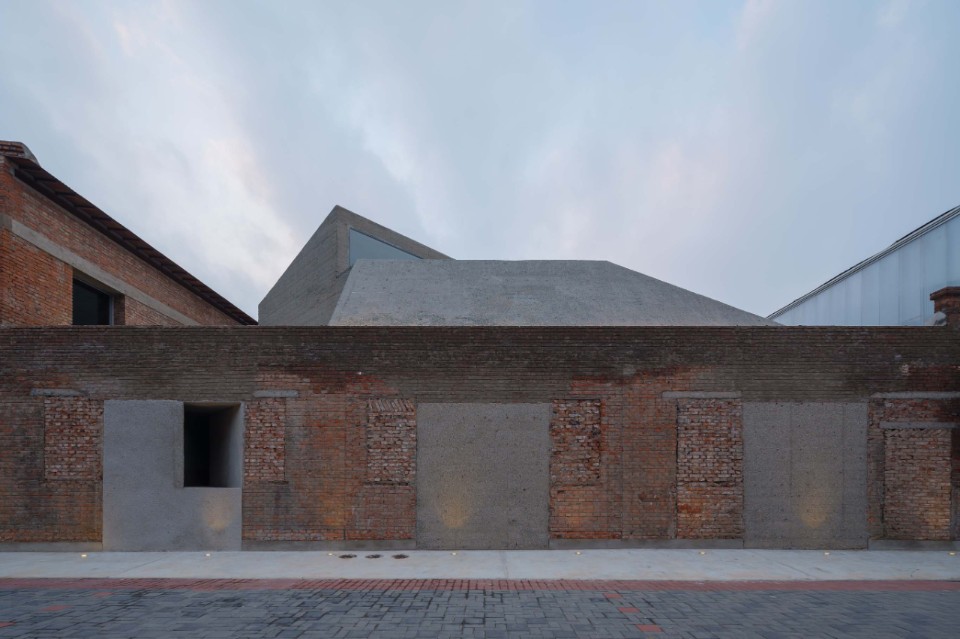 The original brick structure was refurbished and then completed with concrete additions that aim to produce a clear distinction with the pre-existing environment: just as a cake is moulded by its container, in this project the concrete is amalgamated within the brick building, proposing new spaces. 
The design is a constant succession of solids and voids, of openings in space and skylights. Concrete – bush-hammered by expert craftsmen to allow it to appear almost soft to the eye – also emerges at times on the facade in place of voids or to indicate new entrances. The environments house offices, a gallery for exhibitions and retail spaces, a garden and a café.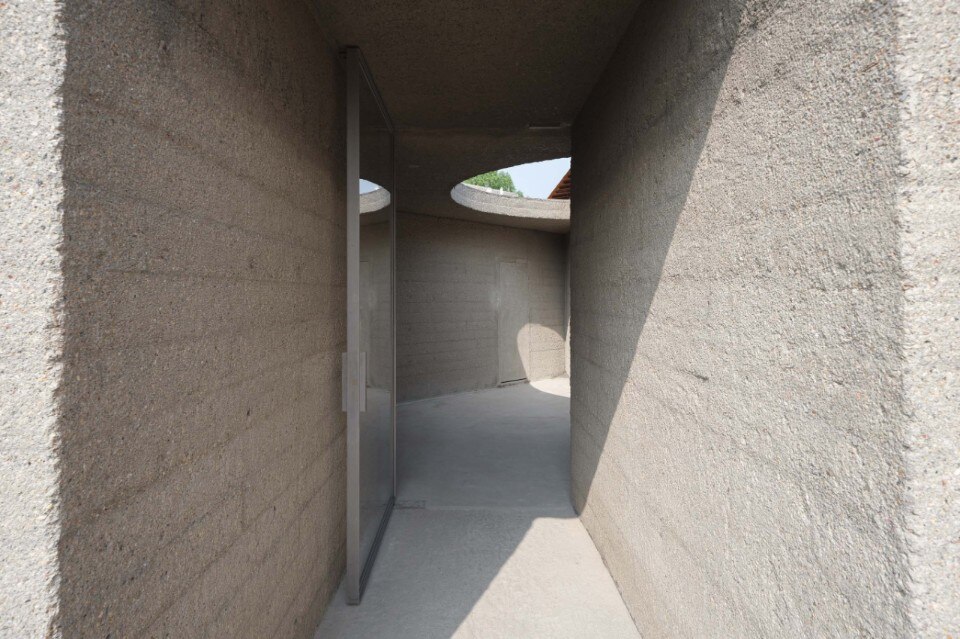 Project:

Lao Ding Feng Beijing

Location:

Beijing, China

Program:

Offices, concept store

Architects:

Neri&Hu

Collaborator:

Zhao L ei

Design team:

Ivy Feng, Tian Hua , Wenbo Da , Joy Han, Mingxuan Wei , Nicolas Fardet , July Huang Lyuqitiao Wang

LDI:

Questing Building (Beijing) Technology Co., LTD

Lighting design:

Linea Light (China) CO., LTD

General contractor:

Beijing Jianyan Urban Renewal Engineering Technology Co. LTD

Client:

Beijing Lao Ding Feng Food Co., LTD

Site area:

1,345 sqm

Area:

974 sqm

Completion:

2022