Located in an old industrial building in the town of Bagnolet, near Paris, a mini loft has been renovated  into a playful environment by experimenting with bright colours, various geometries, graphic patterns and materials.  Zyva Studio founder, Anthony Authié, used references from his youth to propose an "aesthetic narrative" and "a new form of hybrid architecture".
Terrazzo floors recall the sets of television shows, yellow and green walls transform the rooms, the pink 3D-printed kitchen handles are inspired by Mario Bros turtle shells, and LED lamps bring in club atmospheres.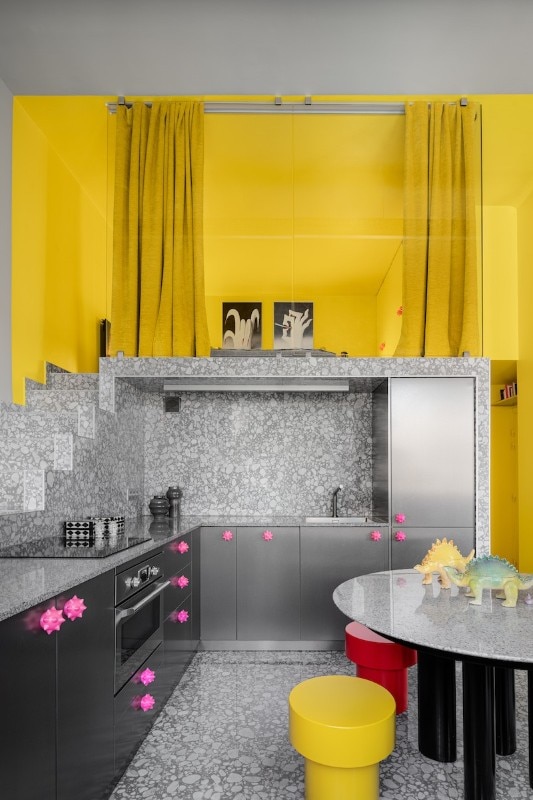 A two-level volume is placed inside the flat: the first level houses the bathroom and the second, accessible by a staircase and protected by glass panels, a bedroom . 
Furniture plays an important role in the project: designed by Authié, furnishings are the actual actors in his architectural narrative – he has personally signed the Bandit chair, a reference to the Belgian comic strip Lucky Luke, produced in collaboration with craftsman Maxime Cornet, and stools characterised by almost childlike palettes. 
Project:

Apartment in Bagnolet

Location :

Bagnolet, France

Program:

Private apartment

Architects:

Zyva Studio

Area:

55 sqm

Completion:

2022