Inside a flat located in the historic heart of Padua, Collaboratorio has shaped a functional space for a young couple, designed to adapt and transform. The house, which had become an office during the 1980s, is now a light-filled environment proposing a different division of space.  
The original plan organized  the living area in two separate rooms: the architects demolished the partitions to obtain a single room hosting living room, kitchen and bedroom. A wooden "box" was inserted into the space: a custom-made furniture system, a room within a room integrating the sleeping area, with a small internal window facing the flat.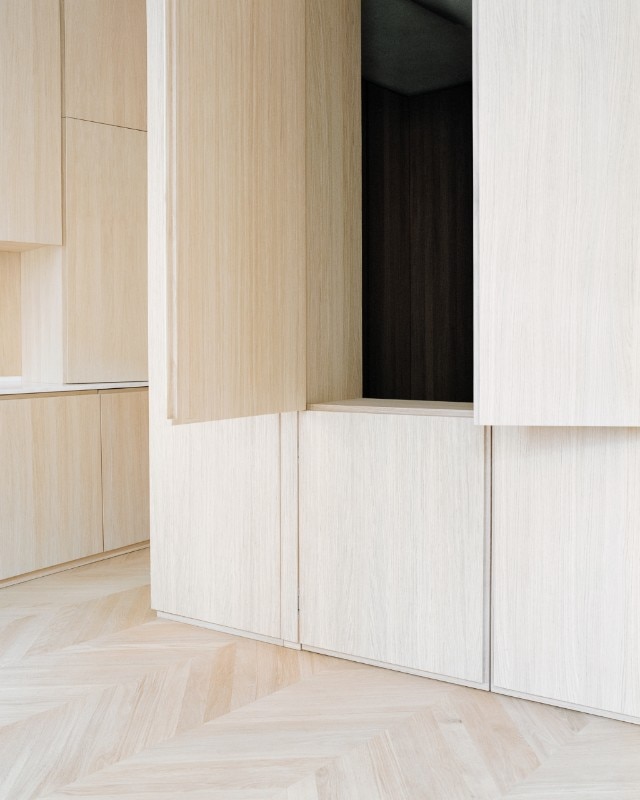 The intervention creates a brighter and wider home: views are extended through the exterior and the interior, and the openings – distributed only on a 6-metre wall – are fully functional, allowing natural light to enhance the livability of the interior, and to pour inside the new hidden room. 
The bathroom was also enlarged and a small laundry room was added. The interior uses natural materials that age with time, producing their typical patina that adds aesthetic qualities to the surfaces: walls are modelled with clay, while floors and furniture are made of oak wood – elements that recall an almost ancestral environment where nature dominates. The studio also incorporated new technological solutions such as wall heating in the main space.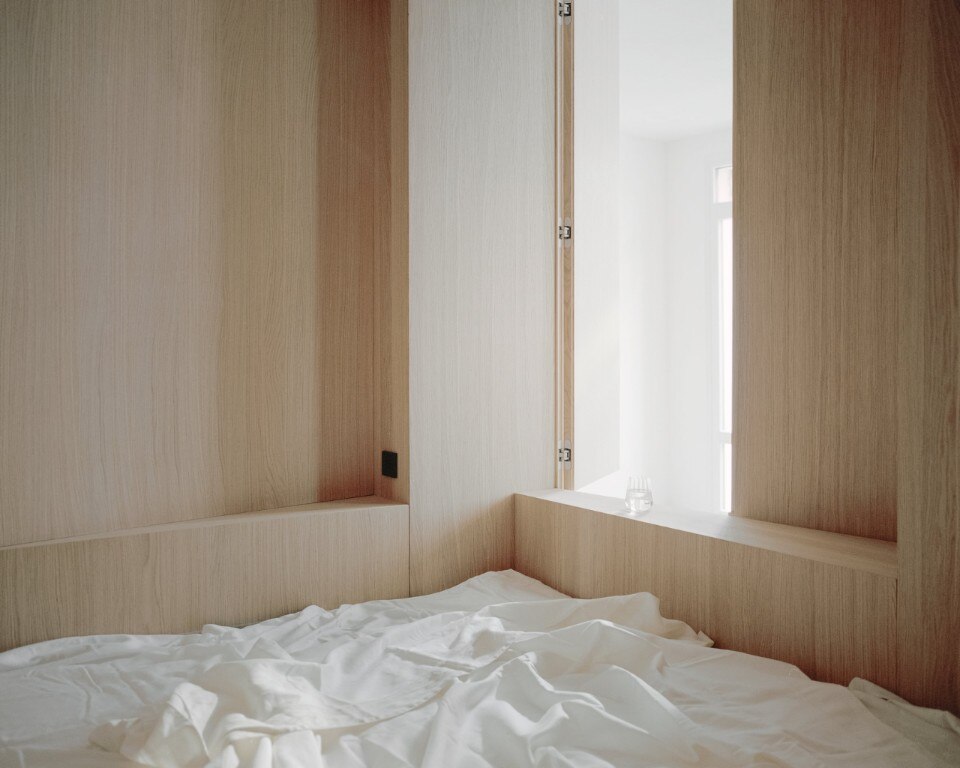 Project:

Renovation of an apartment in Padua, Italy

Location:

Padua. Italy

Program:

Private apartment

Architects:

Collaboratorio

Area:

60 sqm

Completion:

2021