Located near Valletta's landmark buildings, a renovated palazzo adds value to the city's architectural history. Old Theatre Townhouse is the project signed by Valentino Architects, a restyling that focuses on the chromatic division of the various levels.
In fact, each floor houses a different shade continuously transforming the building, from the entrance to the large terrace with swimming pool overlooking the historic city. The building is divided into four levels complemented by a roof-terrace and distributed longitudinally around a curved staircase block embracing a small central lift.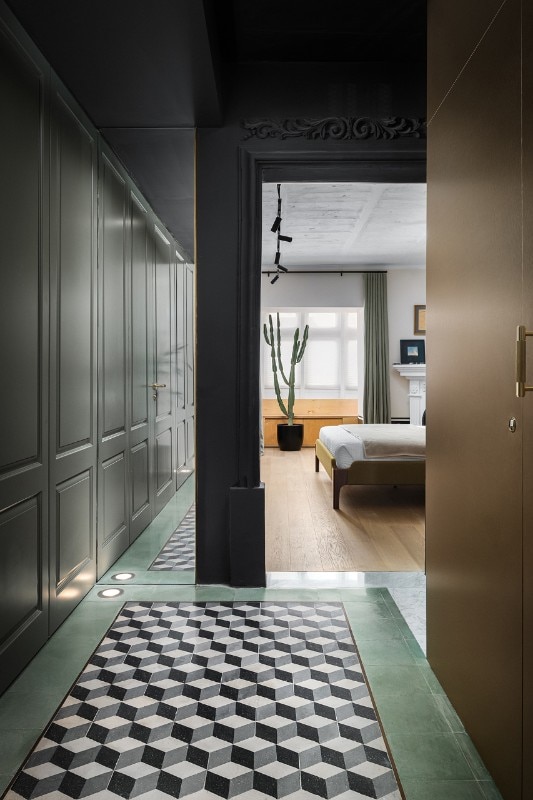 The entrance on the ground floor deliberately contrasts with the brightness of the exterior: the aim is to propose an intimate, enveloping space that engulfs users between the dark walls and is at the same time functional, housing a garage equipped with a pivoting panel that moves as needed and several rooms. The second floor, dedicated to the children's sleeping area and a play area, features pink hues. The third level is enhanced by dark green hues, chosen to emphasise the master bedroom and bathing area. The fourth floor, on the other hand, is the most active area of the house, hosting the living area and kitchen. 
The rooms maintain the historical beauty of the building while preserving the original elements and at the same time adding new details to enhance it. 
Project :

Old Theatre Townhouse

Location :

Valletta, Malta

Program:

Private residence

Architects :

Valentino Architects

Completion :

2022