Casa do Arco is located on the top floor of a 19th century building in Praça Rodrigues Lobo, one of the most important squares in Leiria, Portugal. The renovation of the flat was completed by Arquictura Viva, founded by architects Joana Couto and Rui Pedro Simões.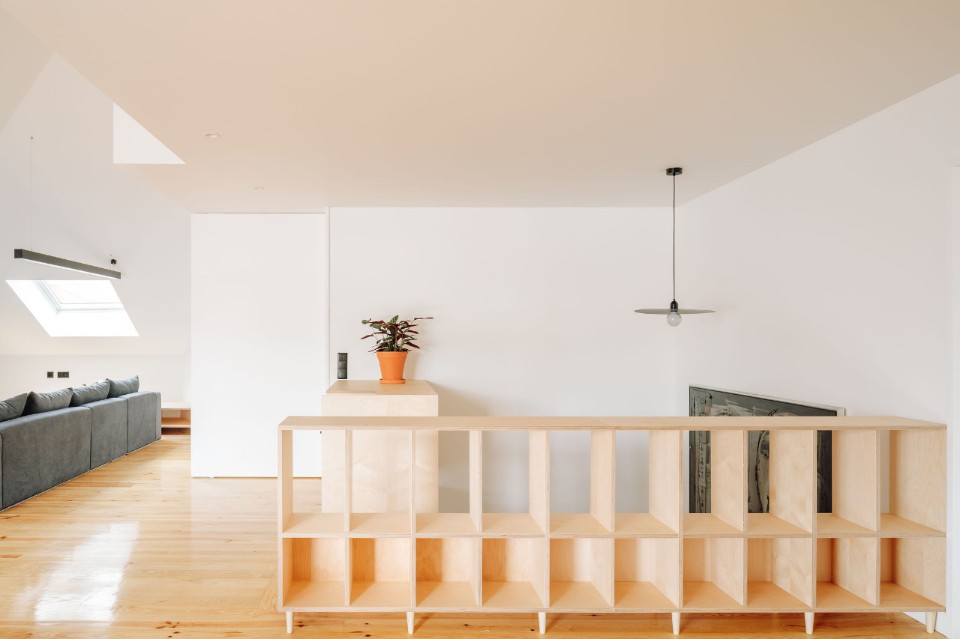 The renovation on the 135 square metre space involved custom-made furnishings, a mindful selection of finishes and, in particular, the rebuilding the roof slopes: the property was enlarged at the beginning of the 20th century, resulting in six ceilings at different degrees. The studio worked on a free floor plan and reduced the pitches to three, maintaining all the inclinations except for those in the entrance, studio and bathroom.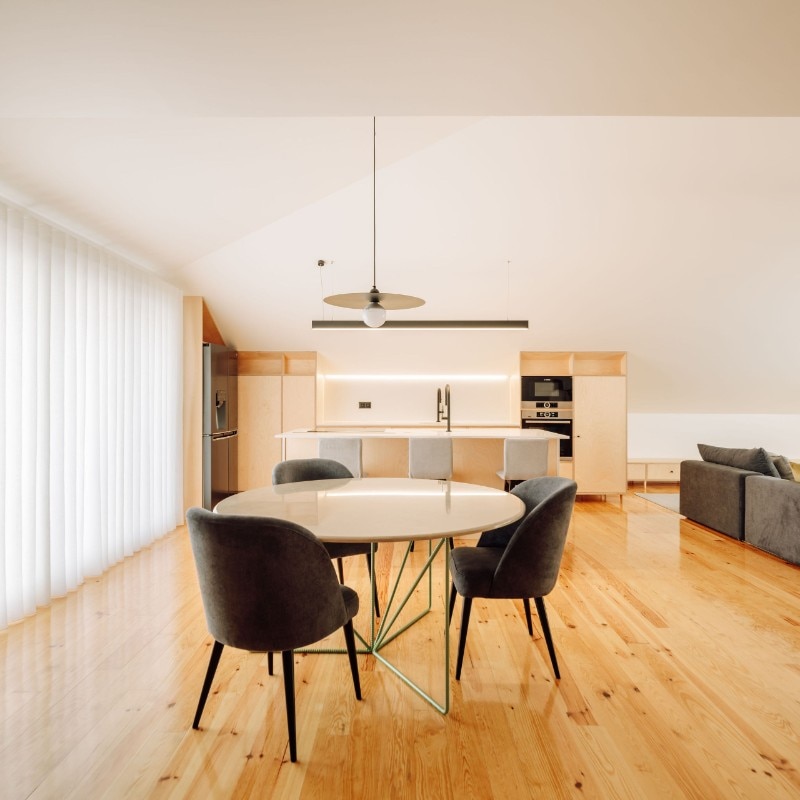 The kitchen, together with the dining room, the living room and the office are located in an open space, a vital hub of the house where several functions are combined. The sleeping room is connected to this area by a corridor, while the entrance is on a slightly lower level.
Overall, the attic is a uniform, light-filled space, defined by slopes and continuous encounters of surfaces. An open space in which birch wood for the furnishings and pine wood for the floor match with the white walls and where custom-designed furniture fits harmoniously into the context. Neutral tones are also used in the bedroom together with a white low closet.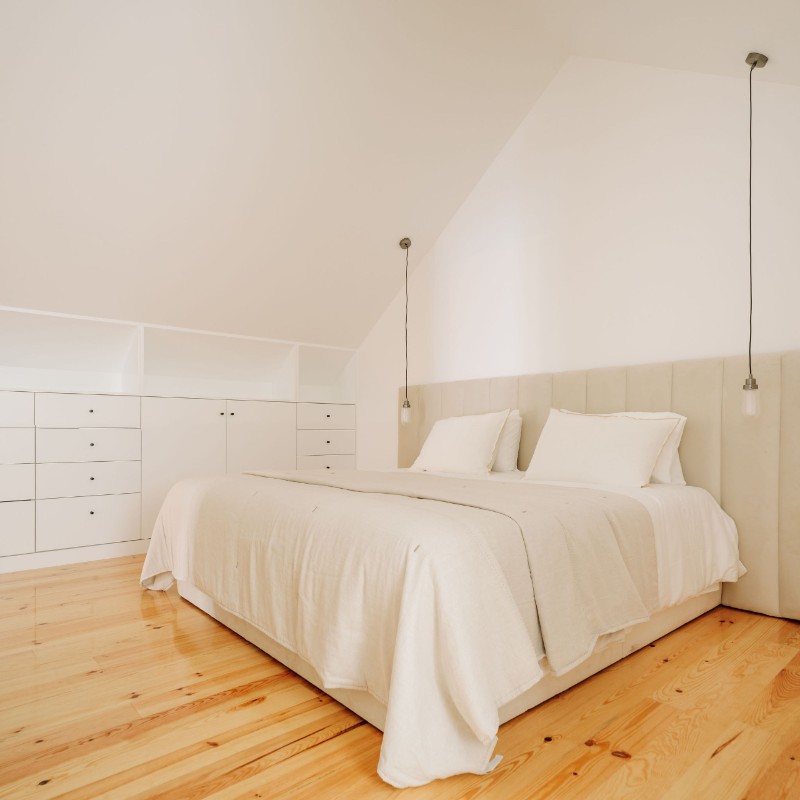 Project:

Casa do Arco

Location:

Praça Rodrigues Lobo, Leiria, Portugal

Program:

Private apartment

Architects:

AV | ARQUITECTURAVIVA

Design team:

Joana Couto, Rui Pedro Simões

Area:

135 sqm

Completion:

2021