With a view of the Portuguese countryside, dp arquitectos design in Santarém – in the central region of Ribatejo – a single-family villa defined by simple volumes, decomposed and juxtaposed in order to respect and preserve the existing trees, which give important shadows to the immaculate elevations of the project, also thanks to the strong sun of the country.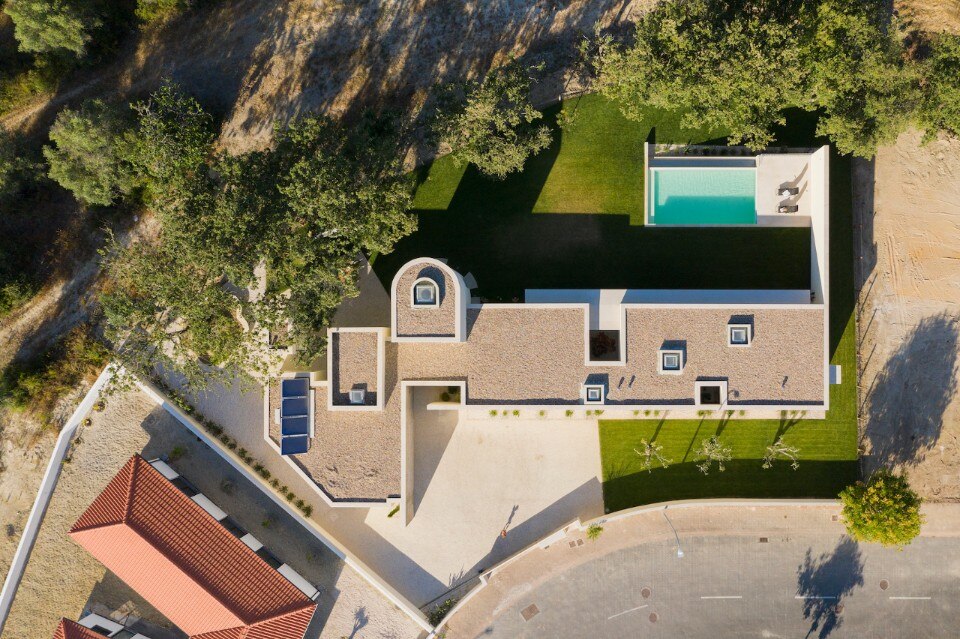 The architecture follows the perimeter of the irregular lot available, limits that are emphasized by long blind partitions. These are also characterized by the local stone cladding, which reappears in some details of the interior. The plan organizes the service spaces linearly along the northern front, while the private spaces – including the bedrooms – face south. The Portuguese studio, on the other hand, organizes the large shared lounge in the central node of the plan, which overlooks – with the only generous glazing in the project – a large patio with a swimming pool and views of the natural landscape. The design seeks to preserve the client's privacy for this opening, and to generate a harmonious relationship between the built space and its surrounding.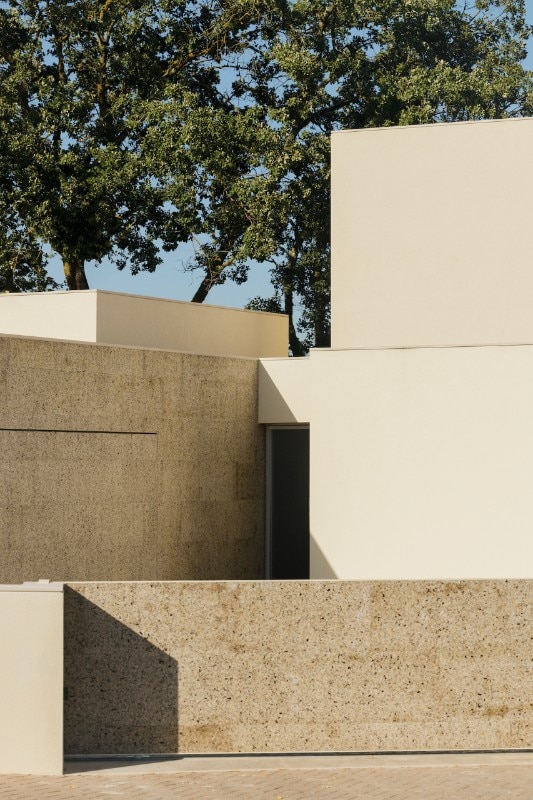 "The search for simplicity is a complex process", this is the motto of the project team led by Diamantino Pinho, committed to seeking comfort and simplicity of living without denying the design process.
Project:

Casa em Santarém

Architecture studio:

dp Arquitectos

Project leader:

Diamantino Pinho

Location:

Santarém, Portugal

Typology:

single-family villa

Area:

287 sqm

Completion:

2020