A series of red brick sculptures designed by local artist Luo Xu stand in Mile City in the Province of Yunnan in southern China. It is an open-air museum, a utopian city made of bricks, built without nails or steel, which blends with the forest and the red ground sorrounding it.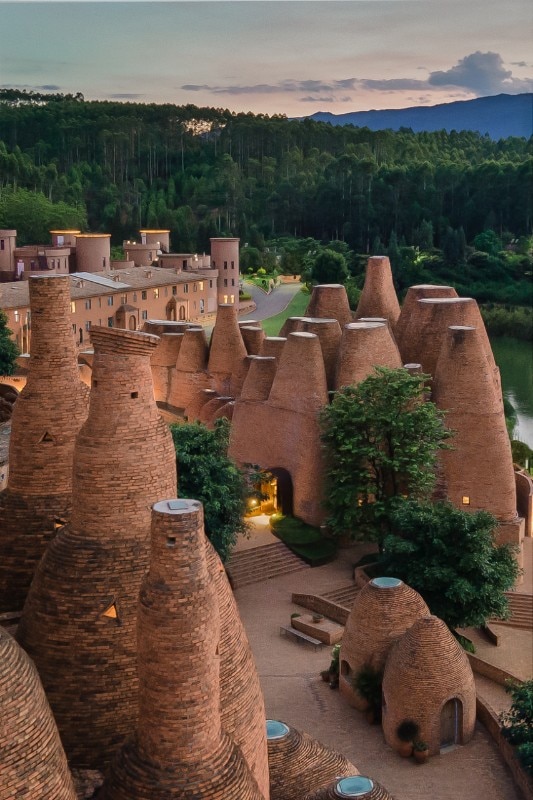 Inside one of these sculptures, the Chinese studio CCD is asked to design a restaurant: 50% Cloud.Artists Lounge.
"The building is a large artistic installation similar to a cloud swaying in the sky", say the architects, who interpret and adapt the forms of Luo Xu's work to create the restaurant new setting.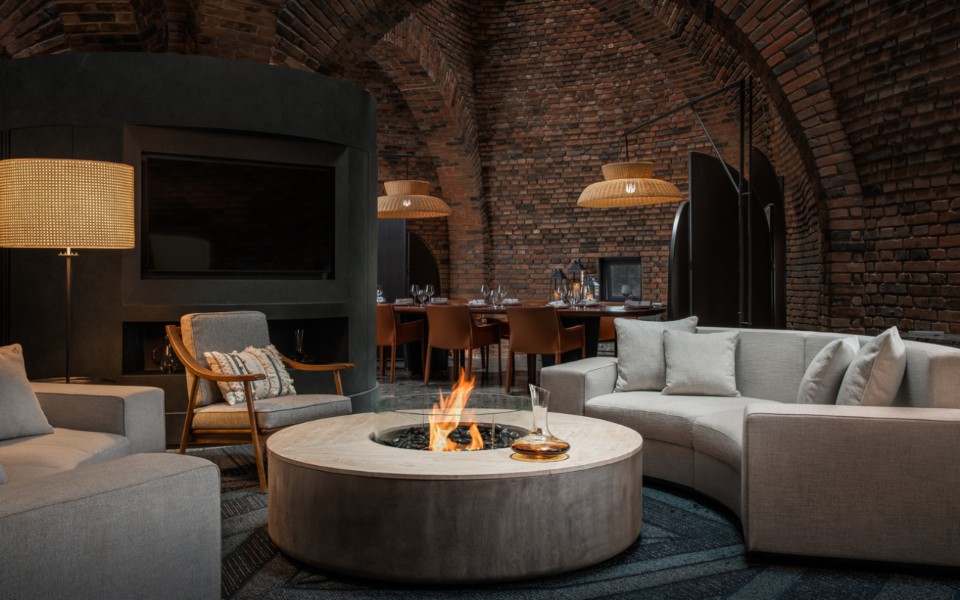 The light coming in through the round openings in the pinnacles of the roof becomes a design element in its own right, as do the light curved metal partitions that organize the space and the careful arrangement of the furnishings.
The designers play with light, guiding it skilfully through the building, creating different spatial experiences in every corner. Guests can thus experience the ever changing light and feel the play of daylight and the shadows of the clouds inside the restaurant.
Artist's sculptures, together with tables, curved counters and intimate lounges, each equipped with its own artificial lighting create different types of space and small, self-contained nuclei within the two large rooms of the restaurant, transforming the dining experience into one of a kind.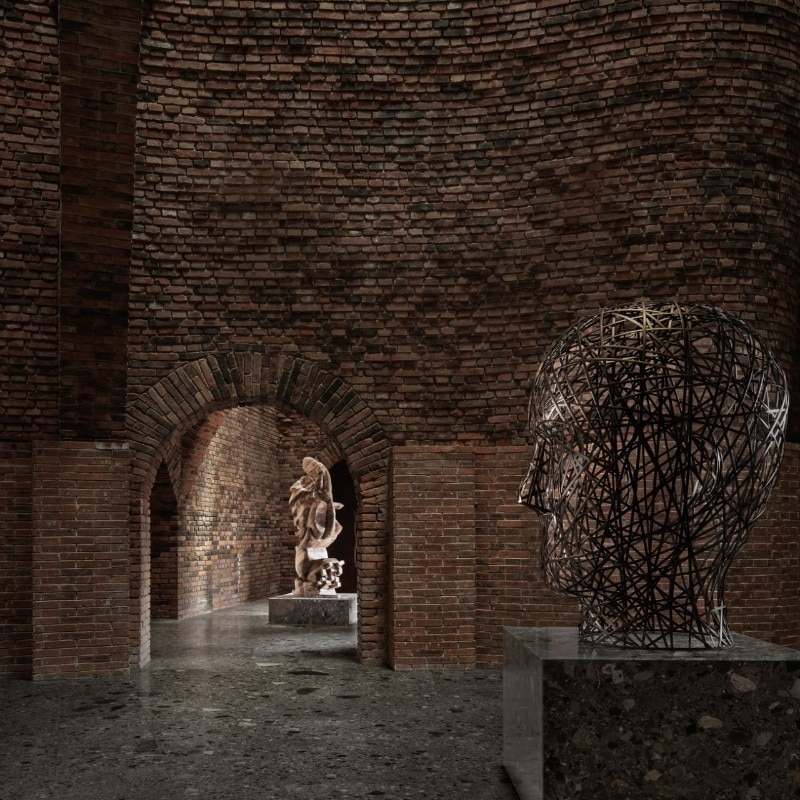 Project:

50% Cloud.Artists Lounge

Architects:

CCD / Cheng Chung Design

Location:

Mile City, Yunnan Province, China

Completion:

2020

Area:

550 sqm