The world of design is divided between those who choose to cross the line into art to the detriment of function and those who make functionality the strong point of their design style. The French designer Philippe Nigro unquestionably belongs to this latter group.
Creative DNA that took shape thanks to important studies, such as the Product Design course at the Ecole Boulle in Paris, and to training, like at Michele Lucchi's studio in Milan. The constant rise of his career was consecrated in 2009 thanks to Confluences, a sofa for Ligne Roset that attracted international attention. His collaboration with Hermès in 2013 was also significant, confirming an elegant, essential, refined style and an international know-how thanks to encounters and cultural assimilation that have influenced Philippe.
We met up with him at the Triennale di Milano where, over a cup of coffee, he tells us about his new projects for the Salone with his signature courtesy and simplicity.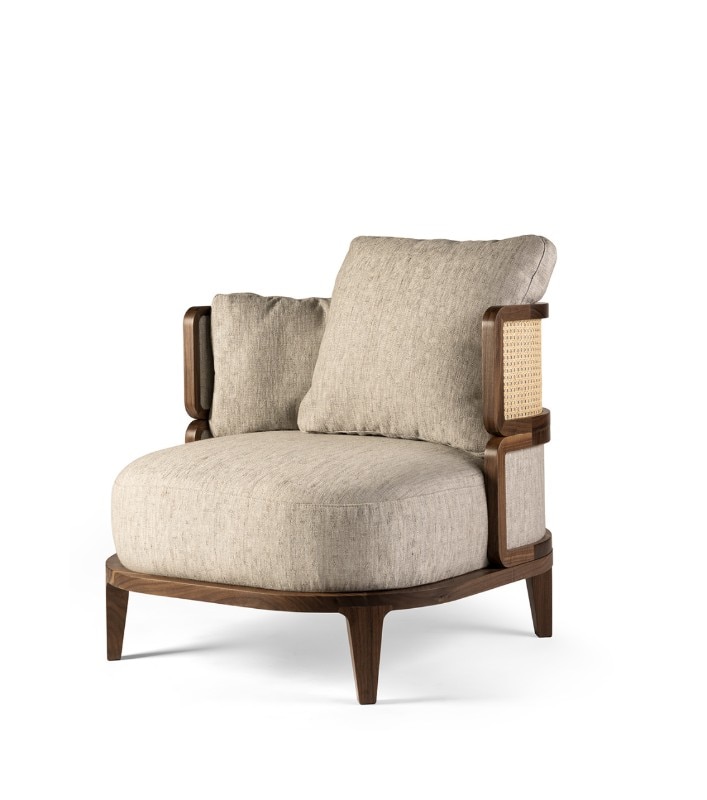 Img.1 Philippe Nigro, Tape, Novamobili, Salone del Mobile 2018, Milan
Img.2 Philippe Nigro, Imbrex, Lithea, Salone del Mobile 2018, Milan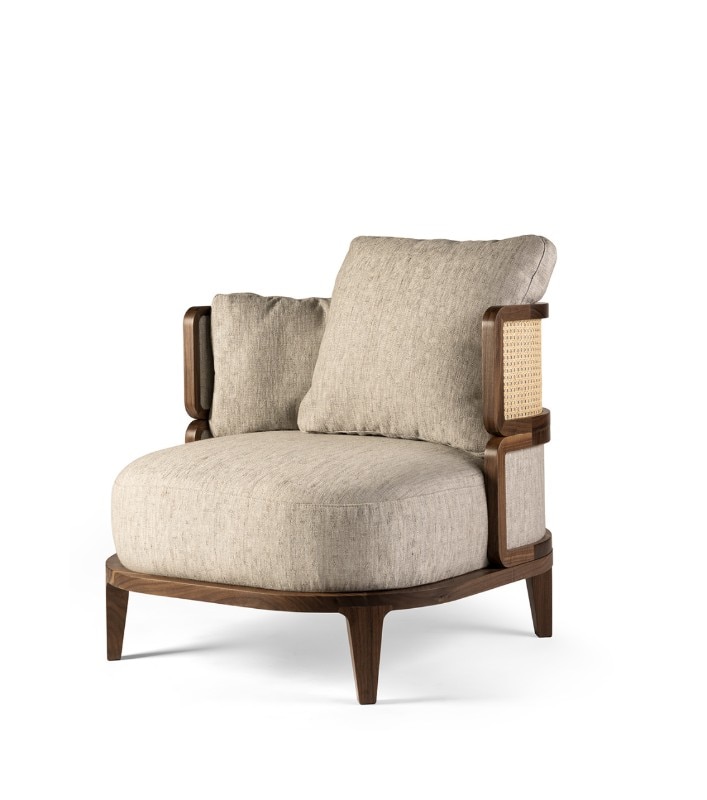 Img.3 Philippe Nigro, Promenade Lounge Chair, Gebrüder Thonet Vienna, Salone del Mobile 2018, Milan
Img.4 Philippe Nigro, Promenade Lounge Chair, Gebrüder Thonet Vienna, Salone del Mobile 2018, Milan
Img.5 Philippe Nigro, Tape, Novamobili, Salone del Mobile 2018, Milan
Img.6 Philippe Nigro, Tape, Novamobili, Salone del Mobile 2018, Milan
Img.7 Philippe Nigro, Tape, Novamobili, Salone del Mobile 2018, Milan
Img.8 Philippe Nigro. Photo Federico Floriani
We know your relationship with Milan and the Salone runs quite deep. How did it all begin and which designs are you presenting this year?
I came to Milan in 1999 for an internship with Michele De Lucchi's studio that was supposed to last 6 months, but I actually ended up staying in Milan for 12 years. Now, I live in Paris, but I still have a small home here that I use when I have to visit the Italian companies I'm working with. As far as the Salone goes, I have no doubt that it's the most important fair in the world. It's constantly growing: in fact, today there are over 2,000 companies participating! I remember my first debut with De Lucchi, then with a collection for Hermès in 2013, which is still quite a hit.
This year, I'm at the Salone with various projects: Shade, a chair for Metalmobil where Optical effects create a game of seductive shadows on the floor; Louise: an armchair for the legendary brand Zanotta with a slotted frame; Tape: a padded bed for Novamobil with storage area and bespoke detailing (I also took care of their installation).
For the Sicilian brand Lithea I designed some wallcoverings inspired by Mediterranean roofs, creating a texture that resembles rounded shingles. With Gebrueder Thonet we present a version of the Promenade sofa, an armchair that makes the most of a modular system. And finally, I redesigned the label for the limited-edition bottle of San Pellegrino.
Over the years, you've worked with lots of companies. Which ones can you relate to the most?
Surely, Ligne Roset is one of the companies I've bonded with the most. The Confluences sofa was the first product that launched my career and caught the attention of the design world. My collaboration with them continues, since 2009. Other companies I'm tied to: De Padova and Zanotta, legendary and fantastic brands that have taught me a great deal. Even though I haven't worked with them anymore, Hermès and I have a great relationship. I'd also include Venini and Foscarini and in France, Baccarat.
Many designers approach the world of art to the detriment, at times, of function. What does functionality mean for you and what relates you to art?
For me, functionality lies at the heart of everything, be it what I studied and what design means historically. Today, the boundaries have been blurred. There are very interesting works, but personally, I don't have a lot of experience in the field of gallery design. In any event, my view of art is quite attentive and inspires me for many projects. Plus, unlike product design where you must come to terms with costs and production, in art you have no limits.
What elements distinguish your work?
Obviously, there are themes I prefer, but in general I don't like imposing, at all costs, a stylistic system of mine. The important thing is to be in sync with the companies you're working with. I like understanding how they were born, their values and the direction they want to take. For example, when I worked with Lexus (a Japanese car manufacturer) for their fair installations, it was a great opportunity and a stimulating cultural challenge. A challenge I accept willingly also for projects that aren't tied to product design; the installation with Beppe Finessi for "Design oltre la crisi" and the Rado watch are examples.
You once stated: "In life and in my products, I never want to impose too much. I want everyone to make the objects and materials their own, customising them through use".
Of course. I'm always thinking about the end user when I'm designing. When I'm able to create something that can offer a more intimate bond with the product – well that's just great for me. In this sense, the collection with Hermès is representative, functional and surprising with its small drawers with two-fold or hidden function.
Designer:

Philippe Nigro

Object 1:

Imbrex

Manufacturer:

Lithea

Object 2:

Tape

Manufacturer:

Novamobili

Object 3:

Promenade Lounge Chair

Manufacturer:

Gebrüder Thonet Vienna

Venue:

Salone del Mobile

Address:

Foro Buonaparte 65, Milan

Opening dates:

17–22 April 2018