The Dutch designer Marcel Wanders deserves a "hat's off" for his 27-year career and a portfolio that boasts over 1,900 designs, many of which are on exhibit in some of the most prestigious museums across the globe.
Passionate and theatrical, in his work he has always tried to look beyond expectations, allowing himself to be guided by his incessant need to amaze. His success led him to collaborate with countless top brands like: Flos, KLM, Luis Vuitton, Alessi and many more. Founder of Mooi, art director, product and interior designer, but also author and video producer. So, we're not surprised that the New York Times called him the "Lady Gaga" of design.
His studio in Amsterdam boasts a parterre with over 50 collaborators supervised by Gabriele Chiave, team director and Wander's right-hand man with whom he shares values, passions and talent.
He will be present this year at the Salone del Mobile, for the twenty-second year in a row, with new projects that range from collaborations to original art direction. In primis, the collection Globe Trotter for Roche Bobois inspired by the legend of adventurers, inventors and collectors of rare objects. A romantic Wanders ready to sweep us off our feet into his world of dreams.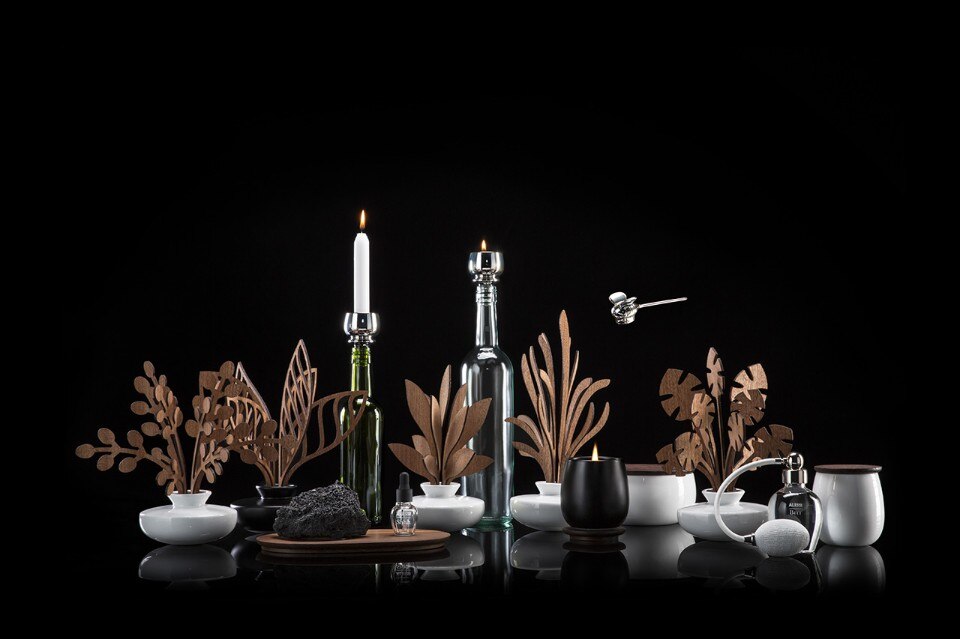 This year will be your twenty-second Salone del Mobile. What does this event represent for you and what are you presenting?
The Salone is a community that's connected through creativity and innovation, where avant-garde ideas and transformative design is celebrated. During this Design Week we will present a variety of projects that range from fragrances to furniture. We created with Alessi five fragrances for the home that represent life in its various cycles. A complete set for bathroom items, New Classics, made in collaboration with Laufen. For Natuzzi we debut with the collection Puglia that includes home furniture, textiles and carpets that reflect natural elements, craftsmanship and the region's history. For Mooi we have a black reclining armchair with a unique mechanical system and an innovative concept: Through the eyes of… – the brand seen through the eyes of others, and a museum of extinct animals. For Luis Vuitton we designed Diamond, the latest product in the collection Objets Nomades. And finally, for Roche Bobois we will present Globe Trotter, an eclectic and contemporary home furniture collection that reflects the transformative power and wonder of traveling around the world.
The new Roche Bobois collection: "It's a tribute to the adventurer we all dream of being"…
This collection is the manifestation of dreams, not only mine but of all those who dream of being free and exploring. As a child, I read the adventures of the Montgolfier brothers on their hot-air balloon and I was so impressed. The mythical places and objects they find on their fantastic journeys are the framework of this eclectic collection inspired by nature and different cultures. With the Dojo bookshelf, we find ourselves in Japan, with La Parisienne tables we pay homage to the festivities of Ville-lumiére, plus we also have credenzas, chairs, textiles and carpets that represent a journey in a hot-air balloon with references to London, Paris and Istanbul.
How important is it to be adventurous with design?
It's everything for design. But in order to be so, you need to remove all the limits of expectations. Experimenting and exploring new perspectives is the only way to bring your work to the next level. You must be willing to break the mould and try to do something that hasn't been done before. There's always another mountaintop to climb and another creative place inside ourselves to discover.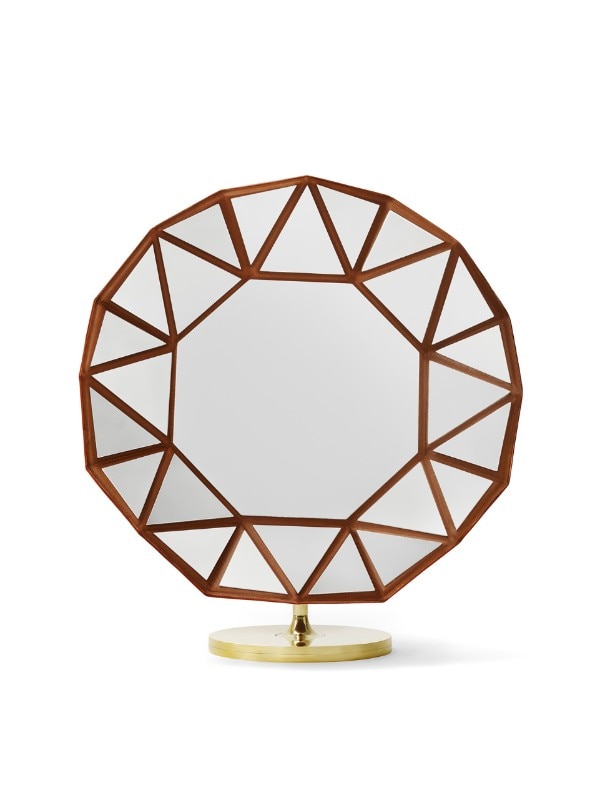 What are the key elements in your work?
The key elements in our work are inspiration, collaboration and passion. When you combine these three things in a creative environment anything is possible. We pursue the culture of evolution where each one of us wants to take their work to the next level.
At the Salone there will also be your right-hand man, Gabriele Chiave. What does he represent for you and what things do you share in common?
It's a collaboration that has lasted for 11 years, from intern to creative director in 2014, it grew with the studio. We complete one another and share a passion for excellence and creativity. We come from different backgrounds but we're on the same wavelength when there's the desire to create something marvellous that amazes, delights and raises the human spirit.
What three events can't be missed during this Design Week?
Rossana Orlandi, Mooi in Via Savona 56 with a museum dedicated to extinct animals and the brand will be seen through the eyes of another, plus Luis Vuitton at Palazzo Bocconi.