Christian and Maurizio Mussati, Wonderglass creators, guide us through their world of glass on display in the evocative Istituto dei Ciechi in Milan. "This year we take an important step, we distance ourselves from the object typology that gave us notoriety from 2013 to today: the chandelier, and we show what really is the essence of Wonderglass: glass," states Christian Mussati.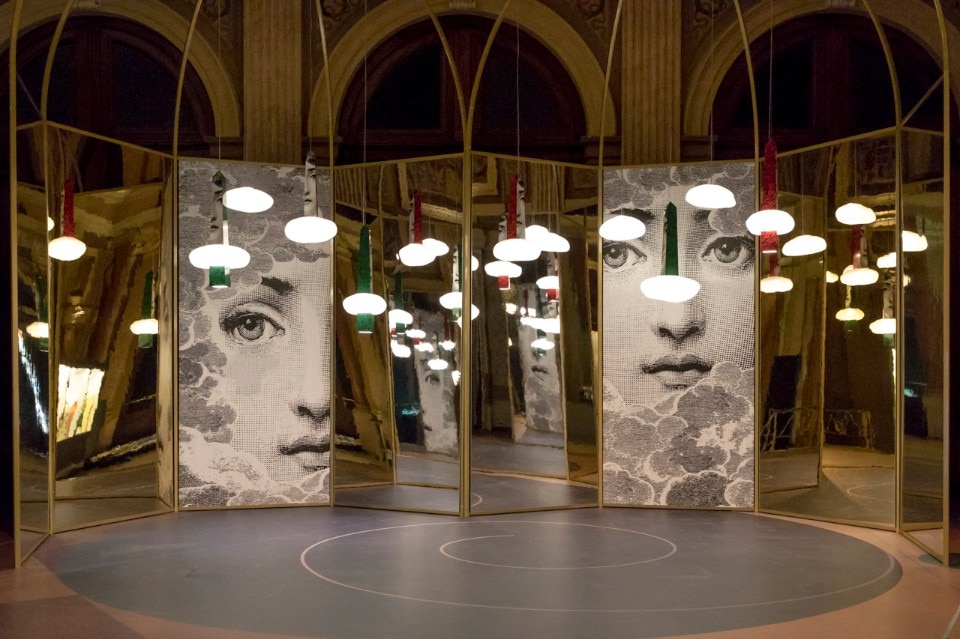 Therefore, no lamps, except for Through the Clouds by the Atelier Fornasetti, blown-glass clouds supported by a metal obelisk floating above the visitor, through substance and experimentation. A crystal-clear example is Alcova by Ronan and Erwan Bouroullec, a series of geometric objects in cast glass, a kind of craftsmanship used for most of the designs on exhibit. "The cast glass process isn't simple," explains Maurizio Mussati, "but it's a challenge the Bouroullec brothers accepted and haven't ruled out even for the future, we're thinking about outdoor objects". The result is certainly surprising – thick, consistent glass of substance through which light filters and gives life to coloured reflections.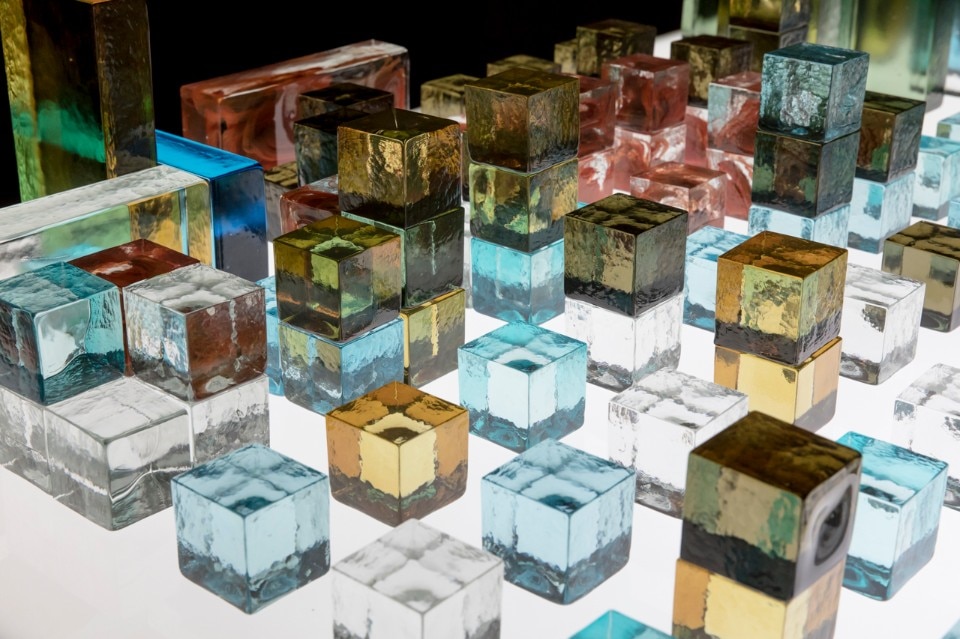 Another experiment on display is the light and sound sculpture Echo by Studiopluz that calls to mind the sound waves and is a homage to the universe's origins. A film in stop motion, Invisible Cities, by the creative duo J & PEG (Simone Zecubi, creative director of Wonderglass, is a member), integrates the narrative by displaying the journey of a glass sphere through a metaphysical world; there are also some other pieces, made by WonderLab, like geometric modules, plus other works from the past. Rounding off the itinerary, for anyone interested in visiting the Krizia venue, we find the project Horah by Raw Edges, a moving light installation inspired by the Israeli dance with the same name.
Collection title:

Kosmos

Manufacturer:

Wonderglass

Venue:

Istituto dei Ciechi di Milano

Address:

via Vivaio 7, Milan

Opening dates:

17–22 April 2018