The design project "FurnitureforAll!" at Fuorisalone, Milan Design Week 2018,  is on show at "Stanze sospese", SIAM, at the heart of the 5VIE Art and Design district.
The social design project was born from the dialogue between Allianz Umana Mente Foundation and a group of Milanese architects and designers who met with the aim of rethinking housing conditions in prisons and providing possible innovative solutions. The design of the exhibition "Stanze sospese" has been developed from this fruitful experience, and was named in this way to evoke places where life is apparently frozen waiting for a second chance and social redemption.
The exhibition prepared for the Fuorisalone 2018 wants to offer the visitor an educational path within the reproduction of two detention and recovery rooms - one of the Opera prison and ICAM, an institute dealing with attenuated custody for detained mothers - both before and after the preparation of the "FurnitureforAll!" social design project. The research and design work has also involved ICAM where mothers stay in detention with their minor children.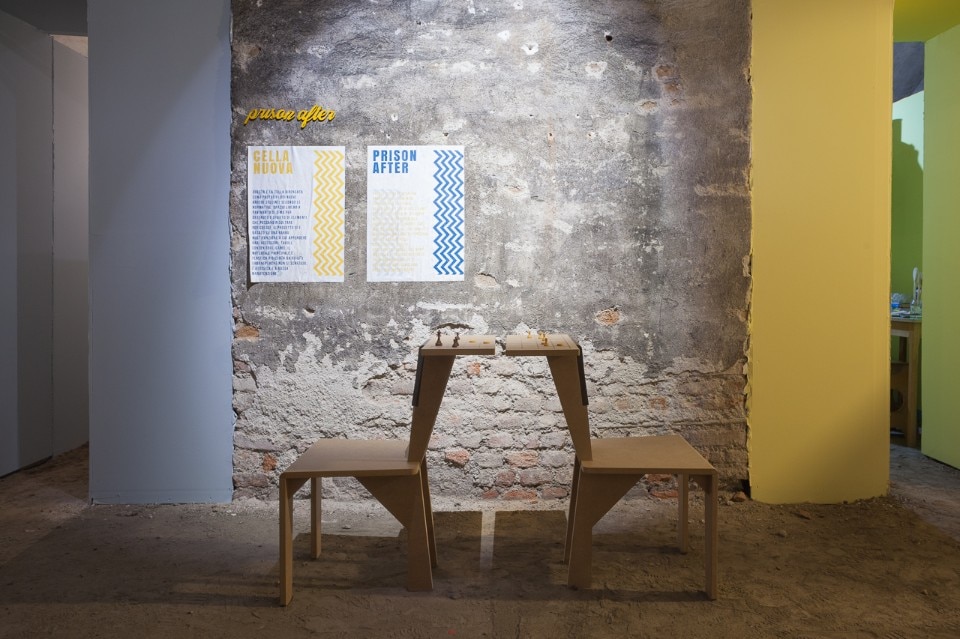 The project prototype production was carried out by the Legno Arredo training center, the school founded in Brianza by FederlegnoArredo, while the carpentry workshop Arteticamente of Sacra Famiglia Foundation has produced some of the project's furnishings.
Since the theme of the project is based on the concept of transformation of waste into a resource, the team decided to use recycled plastic as the raw material, offered by the company Revet Recycling and engineered by Idea Plast. This material does not require maintenance, and it is durable, recyclable, thermally and acoustically insulating, insensitive to fungi and insects, resistant to shocks and that does not release substances into the environment.
Read also:

Inspired by their history and beauty, the German designer Stephanie Rittler uses tiles to builds sculptural objects, revaluating their existence.
The dialogue with the directors of the Milanese prison houses has been very constructive so that a group of prisoners has obtained the free exit and are present at the exhibition to explain and testify their rehabilitation path .The project does not end here. The prototyped furnishings for the exhibition "Stanze sospese" are planned to be moved to the houses of imprisonment, tested and modified with the aim of achieving the goal of a serial production.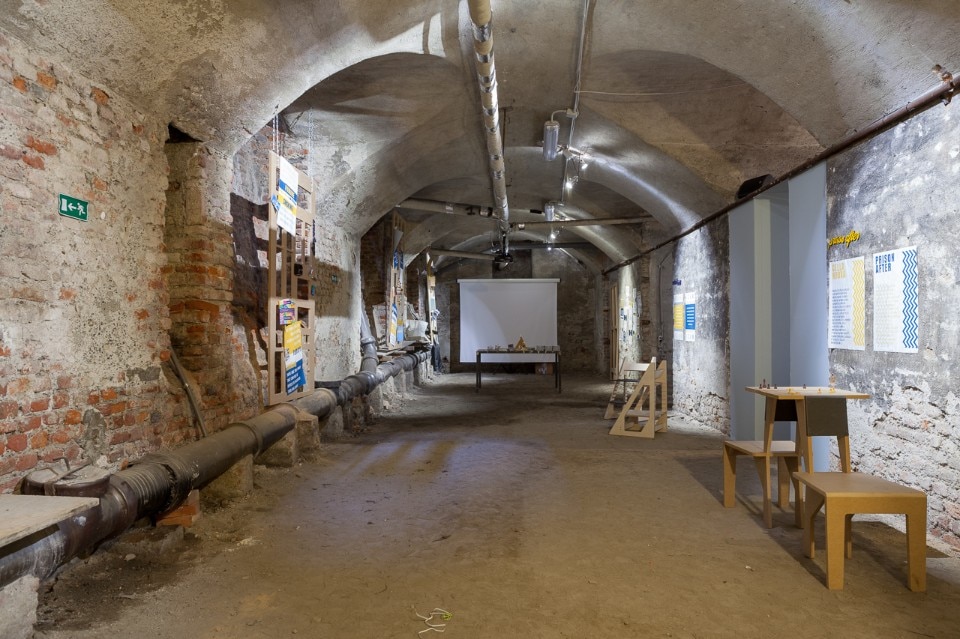 Exhibition title:

Stanze sospese

Opening dates:

17 - 22 April 2018

Location:

SIAM – Società d'Incoraggiamento d'Arti e Mestieri

Address:

via Santa Marta 18, Milano