Ideal for small to medium-sized hands, the new Logitech Lift Vertical Ergonomic Mouse features a vertical design that provides a more natural, relaxed grip that helps reduce hand and forearm fatigue and discomfort – a common concern among those who spend several hours every day in front of a screen: "Ergonomics and comfort play a vital role in overall workspace wellbeing," explains Olessia Hageman, head of the Ergo Business Unit at Logitech. "Building on our philosophy of when we feel better, we do better, we have created Lift, a new mouse that helps people work in comfort for hours and feel better at the end of a long day at the desk."
With a stamp of approval from leading ergonomic institutions, this new mouse was carefully crafted with several rounds of user testing involving Logitech's Ergo Lab. Seven out of ten – in a study commissioned by Logitech on 60 persons in the USA – reported great comfort from day one.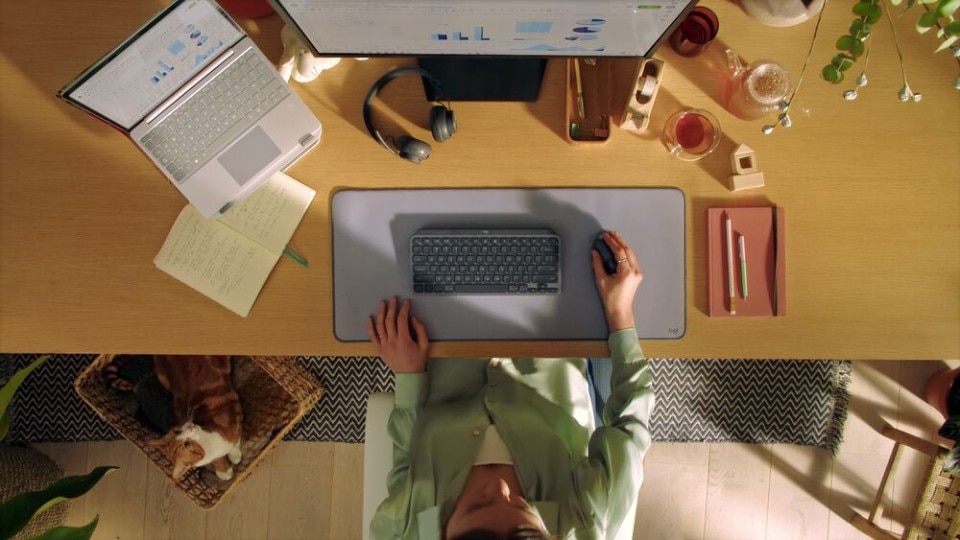 The mouse features a Logitech fully adjustable advanced optical tracking sensor. It has six clickable buttons, one of which is incorporated in the silent and magnetic SmartWheel that allows you to scroll through documents in a smooth, seamless way.
It is compatible with Windows, macOS, iPadOS, Android, Linus and Chrome OS, it runs off of a single AA battery and can be used via Bluetooth or its new Bolt USD Logi receiver included in the package.
You can get Logitech Lift Vertical Ergonomics in pink, graphite, or off-white for $69.99. It is also available in a left-handed version.