Inspired by the formal qualities of stone, designer Lukas Peet creates the Pebble collection with objects apparently made to measure, with a simple but sculptural form, which are enhanced through the translucency of blown glass.

Pebble can be used, in different colours, both as wall light and pendant light. The latter version uses two elements of different sizes, which together recall in a playful way the design of a yo-yo.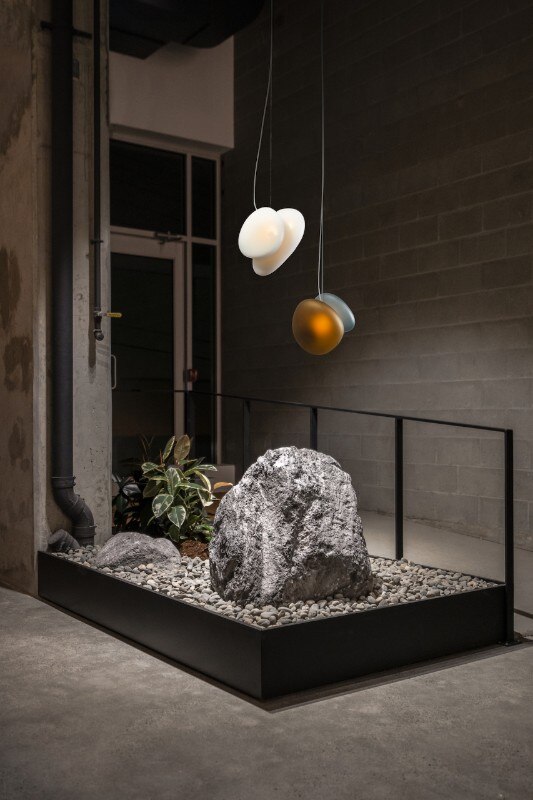 The Pivot series, on the other hand, is an interactive table lamp, conceived as "an invitation to give shape to light". Balanced on an opalescent globe, a lampshade projects a directional and constant diffused light, allowing easy adjustment and control of the device.

Made of steel, aluminium and glass, Pivot is offered in three finishes also inspired by natural stone – granite, basalt and magma.