A table commissioned for the private home of an architect has become an opportunity for art and design to combine for the Copenhagen-based studio Pettersen and Hein.
Your Private Sky, like the other pieces designed by the duo – he's an artist, she's a designer – was made entirely by hand.  It is characterized by a concrete support surface, finished with a white texture that, according to the designers' intention, recalls the clouds in the sky. The asymmetry of the table's organic shape is also underlined by the different design of the two legs. On one side a stainless steel slab curved in an S shape, on the other one what looks like a white lacquered lava rock, also made of concrete.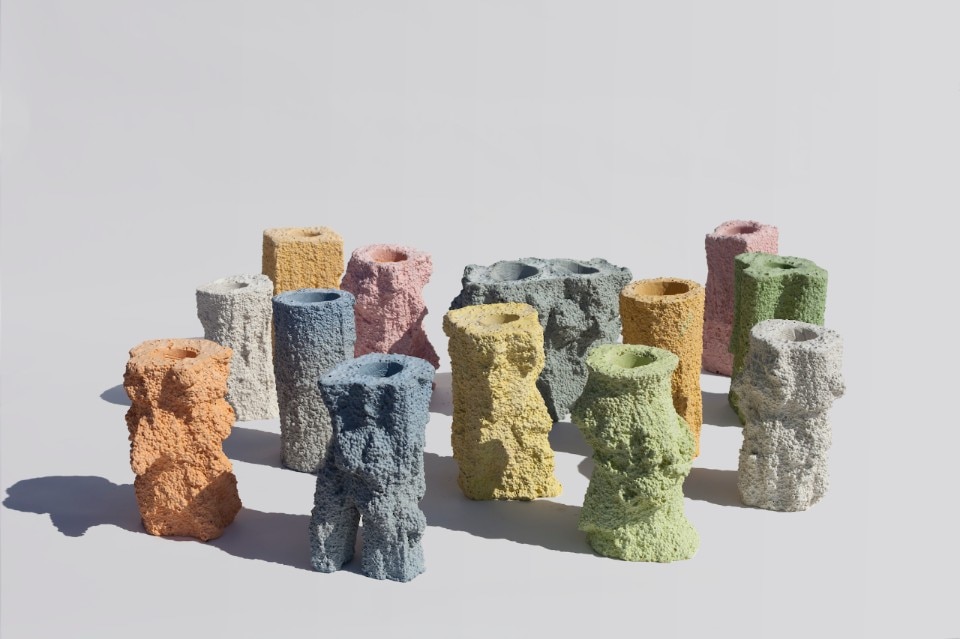 The experimental use of the materials has also been carried out with the Ice Cream vase collection, unique handmade objects in lacquered cement.