"Design is hope", texts Hans Ulrich Obrist approximately one hour after the end of our conversation. It's the answer to a question that needed some time to process, he replied to me after I asked him to define what design is; now it comes along with a small cascade of messages that acts both as a compendium to our half-an-hour-long phone talk, and as a crystallization of the soft mass of spoken words that were shared: and so an unforeseen and distinct pathway enlightens through memories, notes, and an AI-optimized transcription, palpable remnants on my side of the phone call with the celebrated Swiss curator and art critic. 

The occasion to ask him "what is design?" is the Hublot Design Prize, of which Obrist is part of the jury, and somehow a host: the Prize is celebrated at the Serpentine Galleries in London, where he serves as artistic director. More specifically, in the Pavilion designed by the late Zaha Hadid in 2000, her only architecture in the central part of the city to which she moved at age 22 to study at the Architectural Association, and where the practice that carries her name, commonly shortened as ZHA, is still based. It's emblematic that the Hublot Prize happens in the Zaha Hadid's place, Obrist remarks, "as she said that there should be no end to experimentation", he quotes.
Designers are working now on their own freedom files, working with engineers if not becoming engineers, and pairing that with more philosophical and soft skills. (Samuel Ross)
For the 2022 edition, 8 candidates made the final cut. They were selected from a slightly larger list, a total pool of about 30 talents: the Hublot Design Prize doesn't pick participants through an open call for entries, but it's jury members that identify all over the world and put forward the names of young designers who've distinguished themselves for their talent and ambition, and that are ready to take the next step.

"This is a prize for design encouragement", says Marva Griffin, a jury member and exceptional connoisseur of the young design talent scene. "The great grandmother of design", has Paola Antonelli has billed her, Griffin is the honored curator of Salone del Mobile showcase dedicated to emerging design, SaloneSatellite, which she founded in 1998.
The Hublot Design Prize, she continues, has diversity among its core values, and through its history has touched a various array of topics and disciplines: from industrial design to fashion, from graphics to digital projects.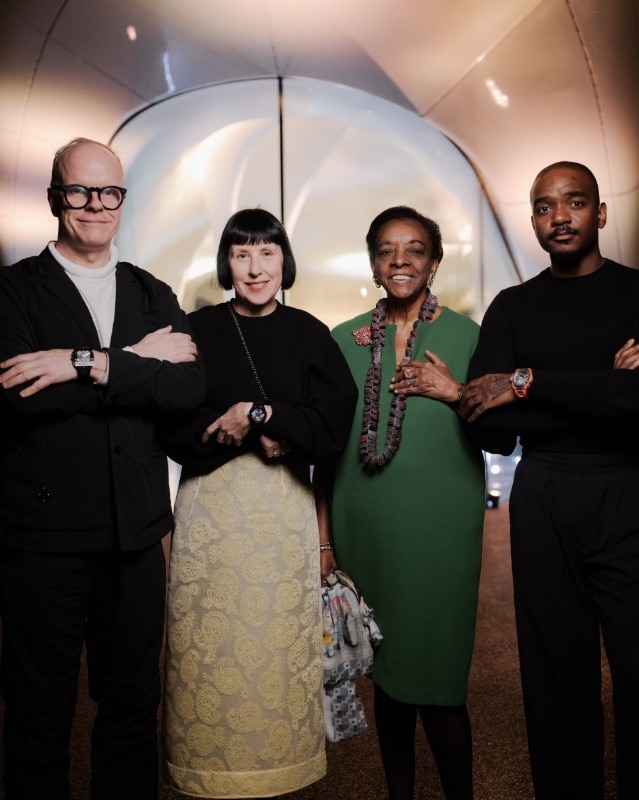 This year's winner is Nifemi Marcus-Bello, an industrial designer based in Nigeria, who has distinguished himself by his community-led, ethnographic-conscious design approach, while Connor Cook, a researcher who has developed a practice of computational performance, and Maya Bird-Murphy, founder of a nonprofit organization that brings design workshops to underrepresented Chicago communities, both won a special prize entitled to Pierre Keller.
Artist and graphic designer, Keller was the founder of the Hublot Prize along with Jean-Claude Biver, back in 2015. Born in Switzerland in 1943, celebrated for being one of the most charismatic characters in the design world, he is best known for his tenure as director at Ecal in Lausanne, the design school that under his leadership became one of the most important on the planet.
Keller passed away in 2019, but his long-term influence is still crucial today. "He invited me to be part of the jury", Marva remembers. Later tonight she'll betray a bit of emotion, stepping on the stage to announce the winners of the prize dedicated to the memory of the Swiss designer.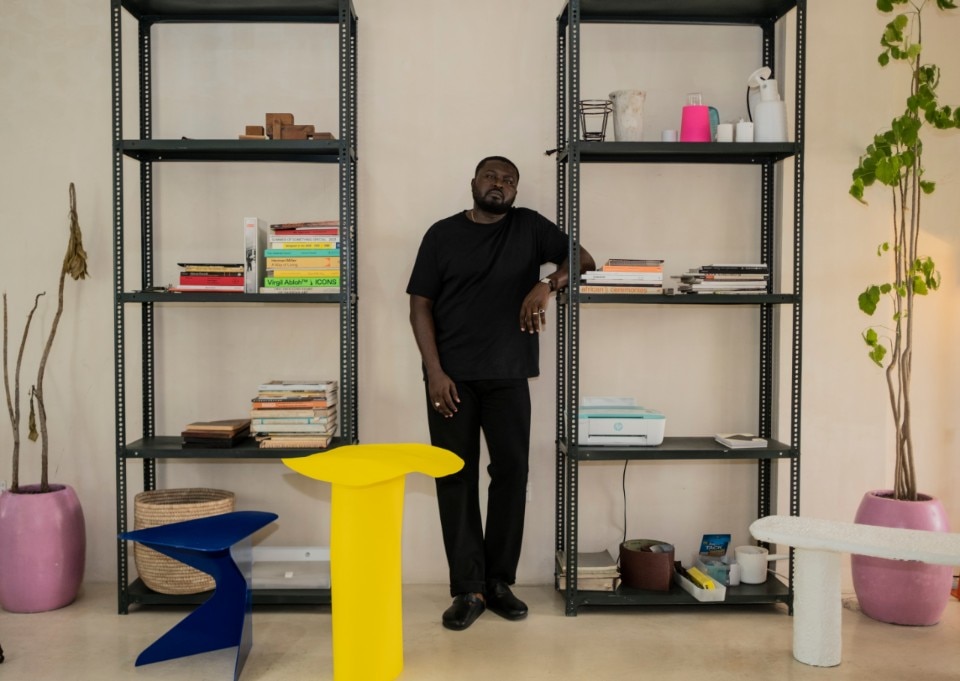 Remembering Pierre Keller
Hans Ulrich Obrist recalls the influence that fellow countryman Pierre Keller's oeuvre had on him and on the beginning of his own "trajectory" in art, as he defines it: when Obrist was a teenager, Keller was the art director that had revolutionized the Montreaux Jazz Festival, inviting emerging personalities of the art world as Keith Haring to collaborate and show their artworks, "demonstrating that art has not to be relegated to museums", says Obrist.
Not surprisingly, then, art is not an alien in this award, quite the contrary. Discussing the fluid and enlarged vision of design that the Hublot Prize endorses, crossing the frontiers with visual arts, Obrist says that this "is not a completely new idea to the design practice". He traces relevant past examples of this approach especially in the golden age of design in Milan, defining it as "a long history of fluidity in design practice that now you find in new generations", a tale of pioneering "of which Domus is an important part".
Connor Cook Performance (I Shake My Ass). Courtesy ©Iris Rijskamp  
He mentions the names of Ettore Sottsass and Nanda Vigo, but also that of Enzo Mari, whose final great exhibition in Triennale was curated by Obrist himself. "Mari had part in arte programmata, a contemporary art movement", with a parallel career as a visual artist, the Swiss curator explains: "He was very in between the two worlds".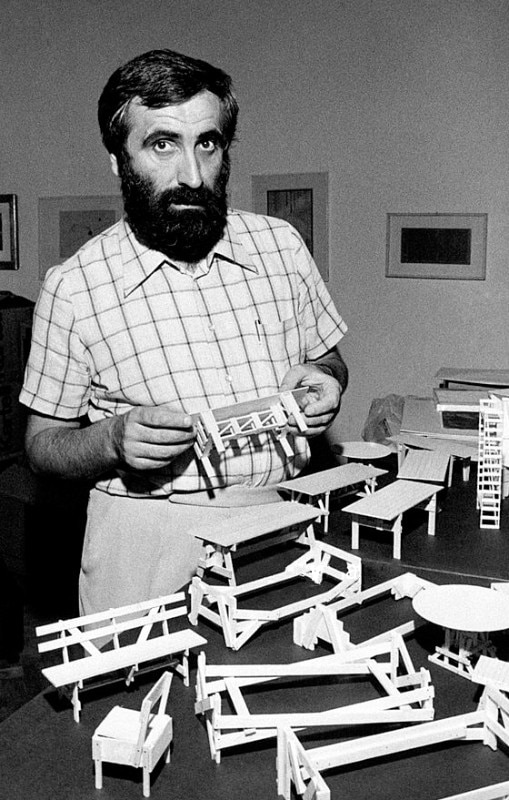 A designer's utopia
Hans Ulrich Obrist affirms that teaching design today is "to teach the importance of sustainability", and that "Enzo Mari has taught us that design has to last". It is crucial that this lesson is carried on to future generations: "Mari explained to me that throughout his trajectory he would exercise", he says, quoting the Italian designer, "'exercise to acquire almost automatic capacity of expression'". To exercise is to learn, and we have – Obrist explains – to re-learn new forms of design that will last in a world that's changing.
All values that are coherent with the works of the Nigerian industrial designer Nifemi Marcus-Bello, whose project entitled Africa: a designer's utopia was conceived to keep track of anonymous design all around the continent, documenting contemporary solutions and products by non-professional designers, "a vast array of indigenous products that provide solutions to socioeconomic problems", as the project's website explains. "I'm still surprised, I didn't expect to win it", declares Marcus-Bello the day after earning the Hublot Design prize.
This is not a completely new idea to the design practice. (Hans Ulrich Obrist)
Samuel Ross, Hublot Design Prize 2019
Samuel Ross, Hublot Design Prize 2019
Samuel Ross, Hublot Design Prize 2019
Samuel Ross, Hublot Design Prize 2019
Samuel Ross, Hublot Design Prize 2019
Samuel Ross, Hublot Design Prize 2019
Samuel Ross, Hublot Design Prize 2019
Samuel Ross, Hublot Design Prize 2019
With the award, Marcus-Bello cashes 80,000 Swiss francs, a life-changing amount of money for a young designer. He was awarded on stage by Samuel Ross, winner of the 2019 edition of the prize, an ideal passing of the baton. "It's probably the largest cash design prize running", says Ross, founder of the hypercool brand A-Cold-Wall, a design practise operating in the fields of fashion, installation and sculpture. "The importance of the prize is still not spoken about enough", he adds.
The youngest member of the jury, even younger than some candidates, being 31, Ross is convinced that design is an obsession – "what makes a product good is really about how many hours the design team put into it" –, and recalls "what a big investment" the prize represented to him, when standing on the other side of the barricade, among the participants. Browsing through the portfolio he submitted as a candidate today is like falling down the rabbit hole: sneakers and metal sculptures intersect with installations and objects made of concrete and fabric, in an endless seam between fashion, design, and art. "I put a lot of my personal savings into it, to be able to put together the best project: I didn't really have the money to do that".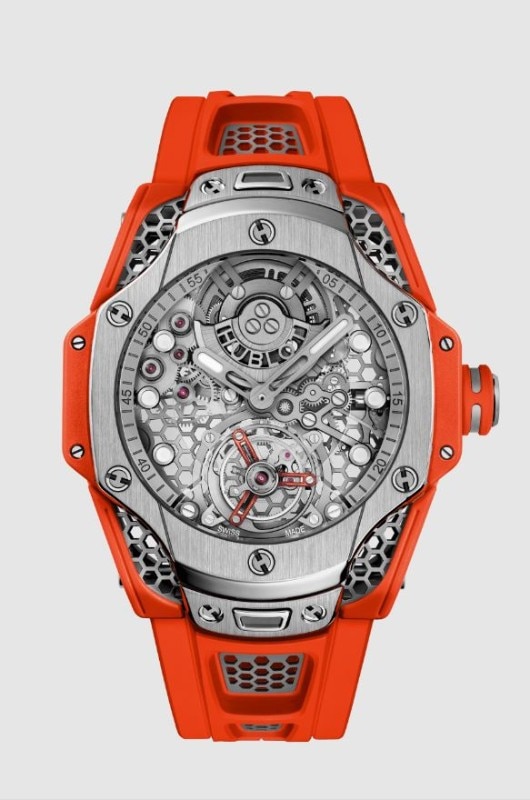 Design as an agent of change
The 2022 Hublot Design Prize candidates express all the diversity you can ask for in design; they are specialized in the most different branches of the discipline, from graphics to designing furniture to digital projects and performance; "if they're defined by something", explains design critic and member of the jury Alice Rawsthorn, "it tends to be the sort of causes they focus on": sustainability, empowering local communities, experimenting with technology. According to Rawsthorn, it's "the defining political issues" that act as the common themes to the prize, rather than "architecture or product design, or tech, or social design or whatever".
It's thrilling to see how designers have leaped into action to deliver. (Alice Rawsthorn)
Design, explains Rawsthorn, is a powerful tool, "that when used in collaboration with other specialisms can help to tackle the complex intersectional global challenges that plague us all", from refugee crisis to climate emergency, from the abuses of technology to the housing crisis. 
This all leads to a renewed vision of what design is. "An agent of change", Alice Rawsthorn defines it, "that can help us to ensure that changes of any time will affect us positively rather than negatively and to anticipate how that can happen".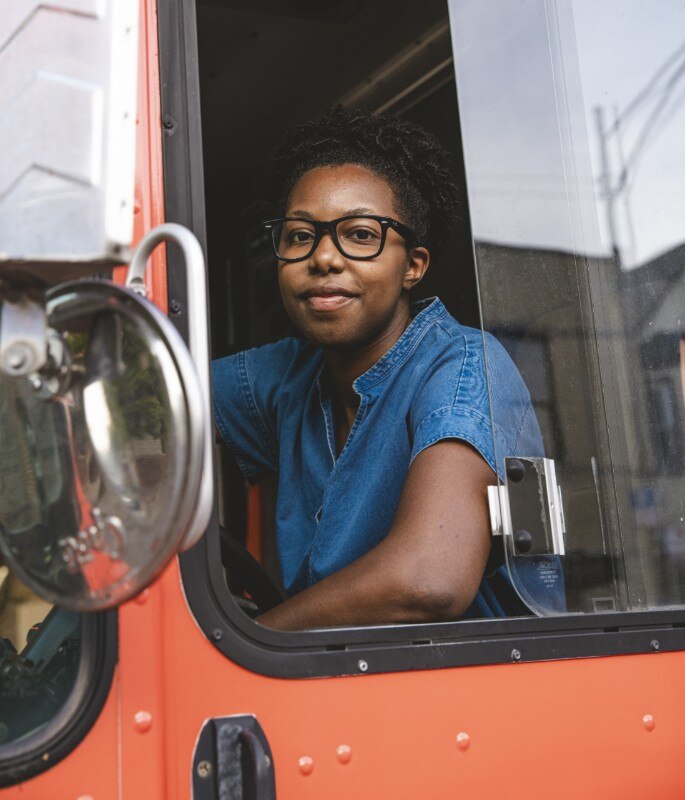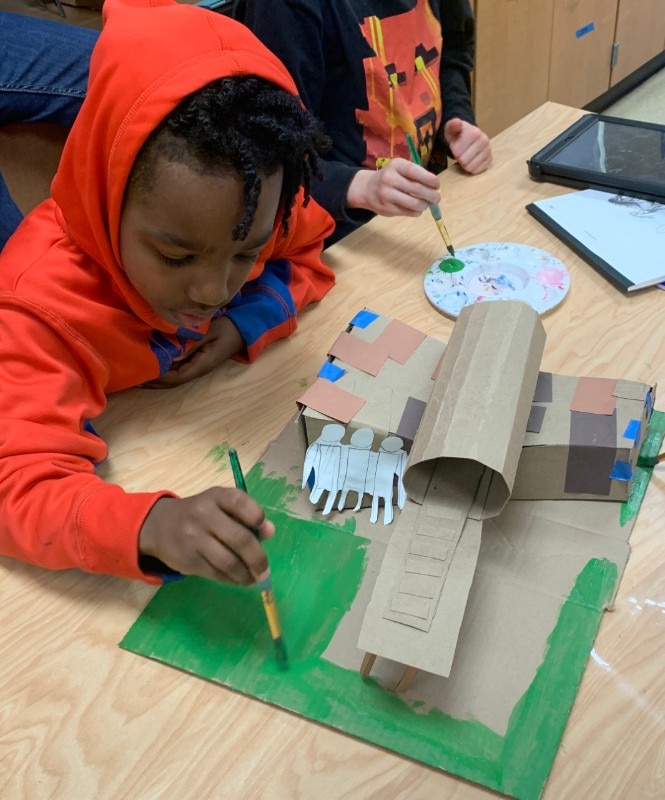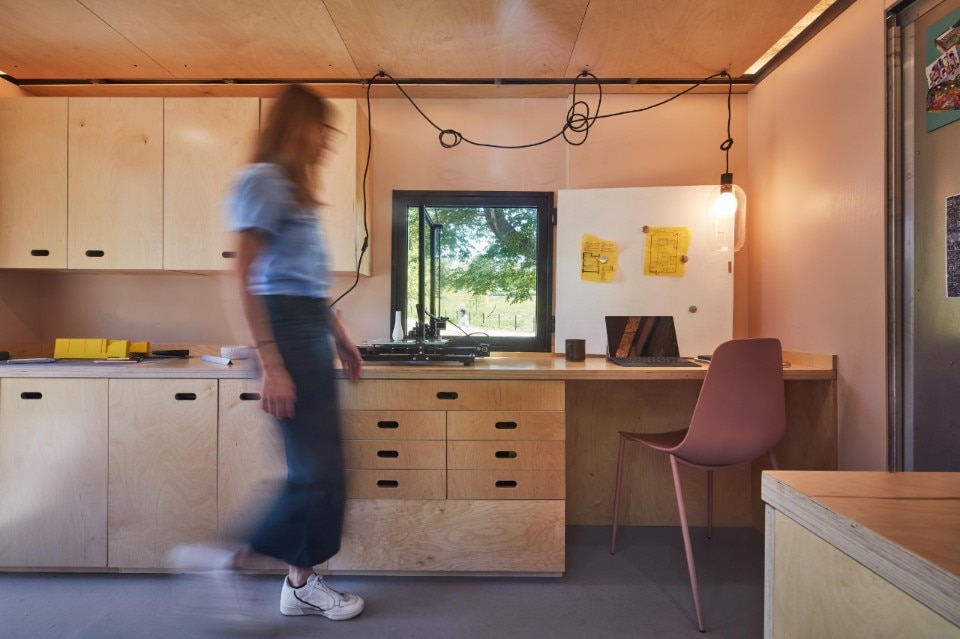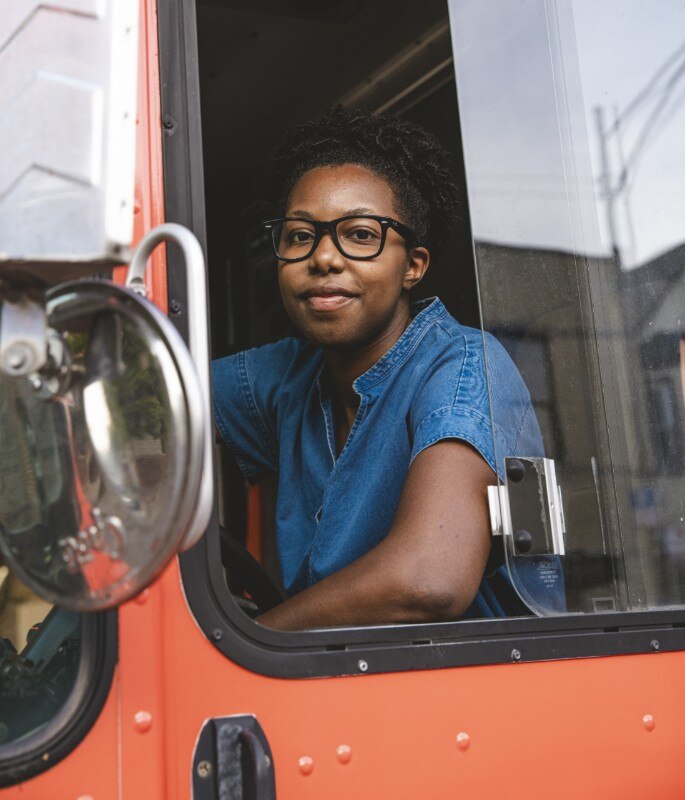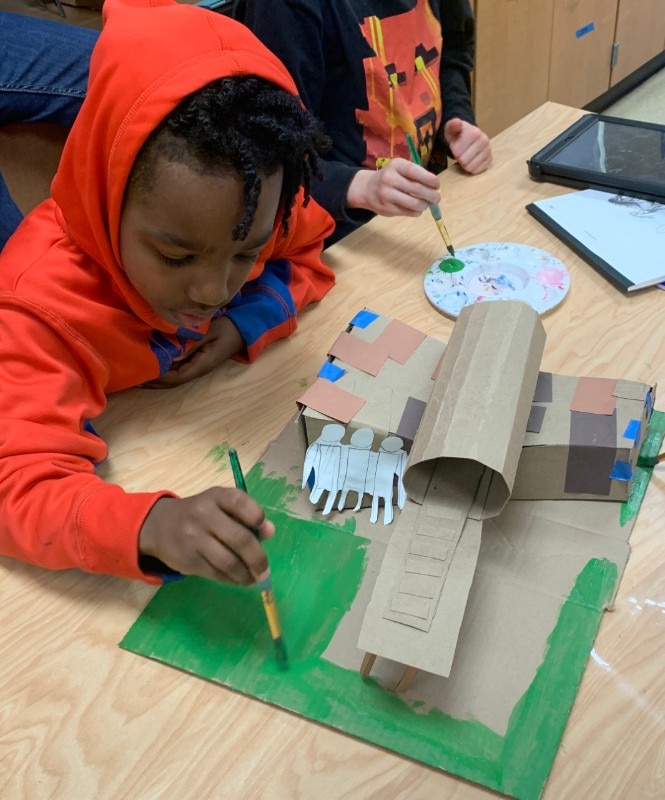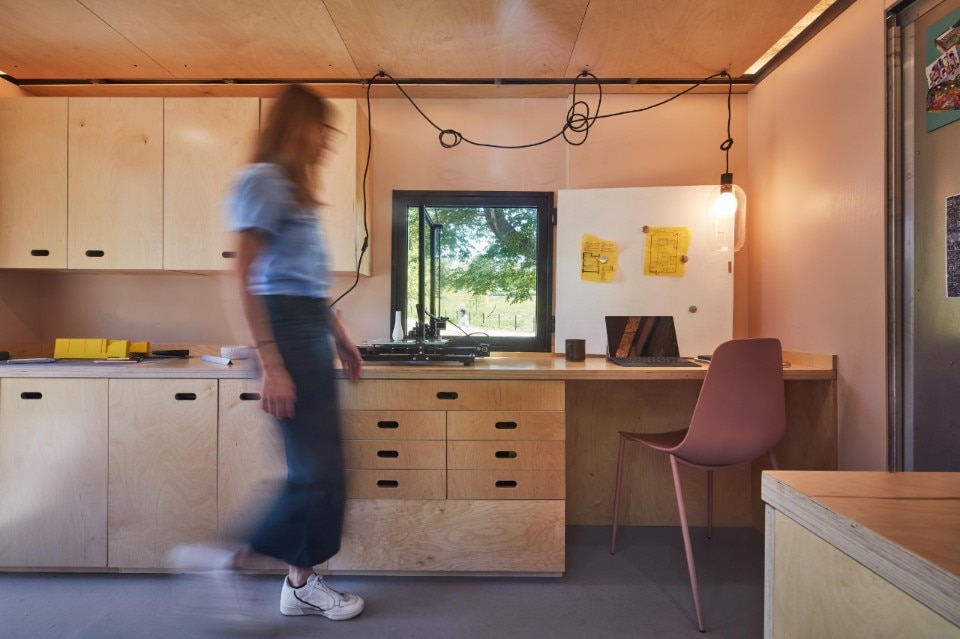 Opening image: Waf Kiosk, Nifemi Marcus-Bello