In the past days, when the new autumn/winter 2022 collections were presented at the Paris Fashion Week, among maisons such as Louis Vuitton and Hermès there was also a young brand born in Singapore with a manifesto name: Youths In Balaclava. Their Psycho highways show is presented against the backdrop of a dystopian sci-fi scenario, an immersion of punk aesthetics that culminates in the iconic element of the balaclava. Their motto is to succeed in satisfying the "bored kids."
But these young Malaysian designers aren't the only ones who have thrown an eye towards what would seem to be the new winter accessory of the year. Today, the balaclava is much more than just a protective headgear. With the entrance of the protective mask in everyday lives, the balaclava lands directly from TikTok in a do-it-yourself key. In a few months, it became the favorite accessory of the increasingly global gen-z, as an answer to the increasingly urgent need to cover their faces in times of pandemic.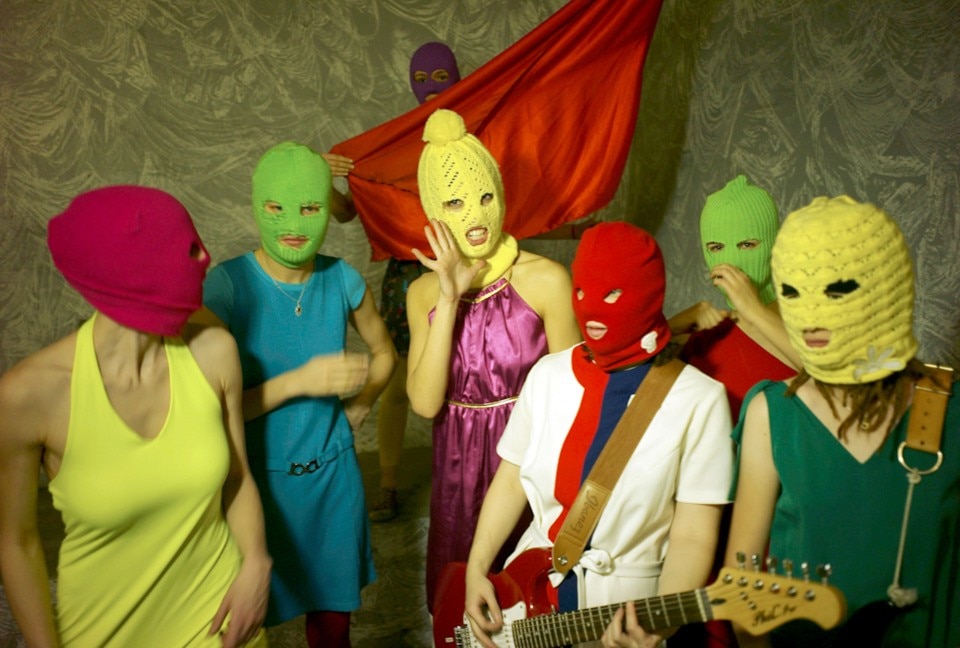 But the second-skin garment has a history far beyond the social platforms. Starting with the name, Balaclava is a Ukrainian port city, the setting of a major battle in 1854 during the Crimean War. British and Irish troops were sent to fight Russian soldiers in freezing conditions with nothing but a threadbare summer uniform. British women then began knitting hats for the troops and shipping them to the barracks.
After being used by pro-Russian separatist protesters, the headgear has since become a symbol of the Eastern European militia.
Over the decades, many have used them in movements of emancipation and revolt – for example, the punk collective Pussy Riot – but increasingly extravagant variants have been proposed in recent years, with colorful versions of candy and bunny ears. In fact, we're not entirely new to the nostalgic return to the post-Soviet aesthetic, now however definitively re-appropriated by the pop landscape and purged of a number of historical and cultural values. The hashtag #sovietaesthetic has 4.7 million views on TikTok, filled with videos of young teens romanticizing brutalist architecture and the concrete imagery of life after the fall of the USSR.
But balaclavas were also a mainstay on this year's runway, from Virgil Abloh's hallucinatory checkerboard style to Givenchy's avant garde twist on knitted devil horns. They become true cult objects, such as the total black worn by Kim Kardashian for the Met Gala 2021, and the bright red Miu Miu balaclava, which appeared last March along with petticoat dresses and snow boots against the backdrop of the Italian Dolomite mountains. Balaclavas have also appeared in recent collections from Moschino, Balmain, Marine Serre and Raf Simmons before arriving in brands like Urban Outfitters and Weekday.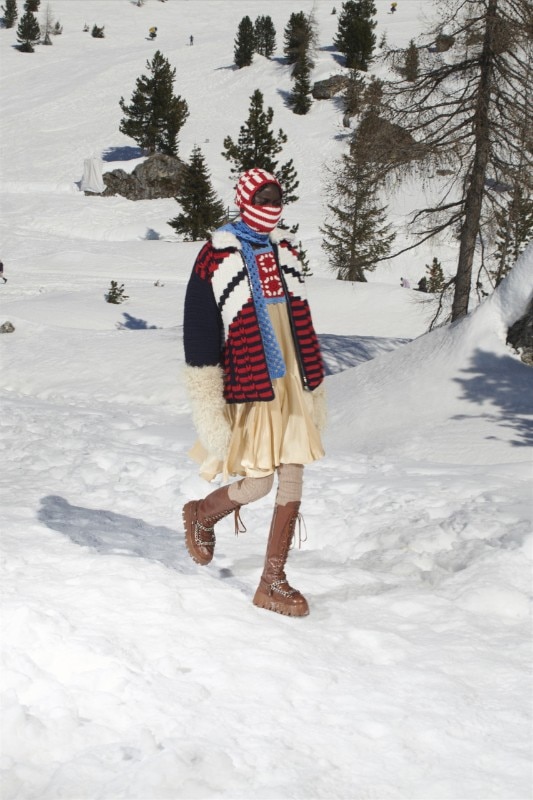 Opening photo: Evacuation of the squat Singel 114, Amsterdam, 1984