Featuring more than 20 galleries and six special projects, the second edition of Nomad St. Moritz offers a selection of collectible design within the striking frame of Chesa Planta, a 16th century house in Samedan, Switzerland. The event, conceived by luxury brand consultant Giorgio Pace and gallerist Nicolas Bellavance-Lecompte, offers an intimate space to enhance a dialogue between galleries, designers and visitors in uncommon architectural spaces.
New launches include the collaboration between American artist Rob Pruitt with YOOX and the marble stones of Angela Weber Möbel that reinterpret the stone floors by Portaluppi at Villa Necchi in Milan. Belgian gallery Maniera announces new pieces in silk by Christoph Hefti and Swiss designer Mattia Bonetti brings a sofa, represented by David Gill Gallery and fashion designer Susan Cianciolo brings to Europe a series of tapestries.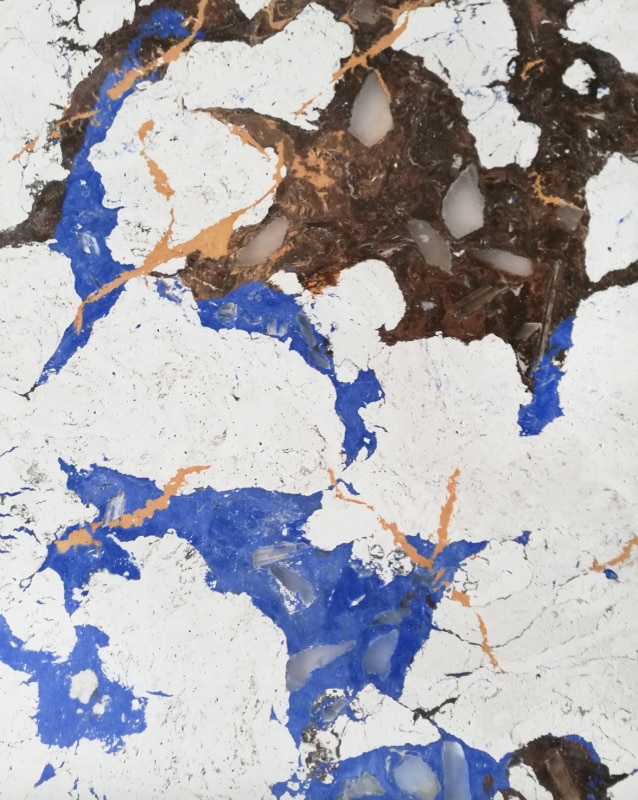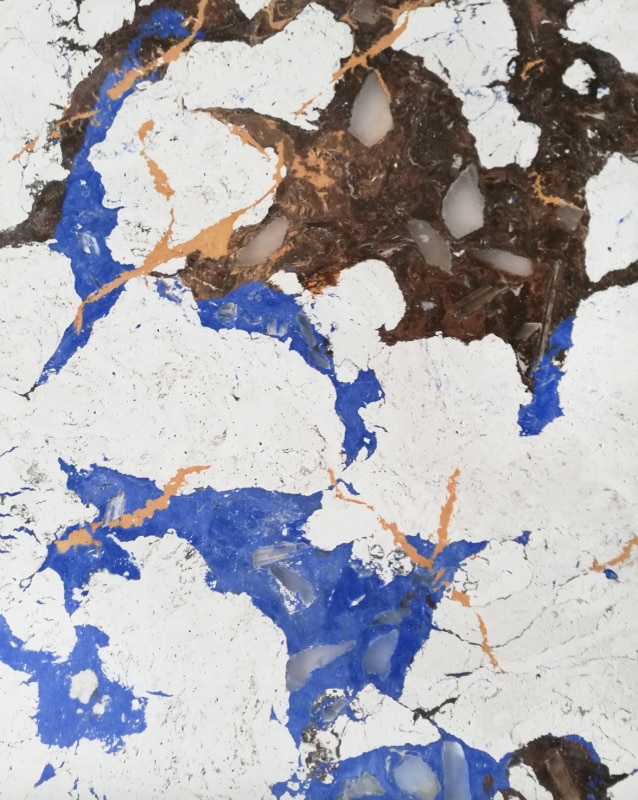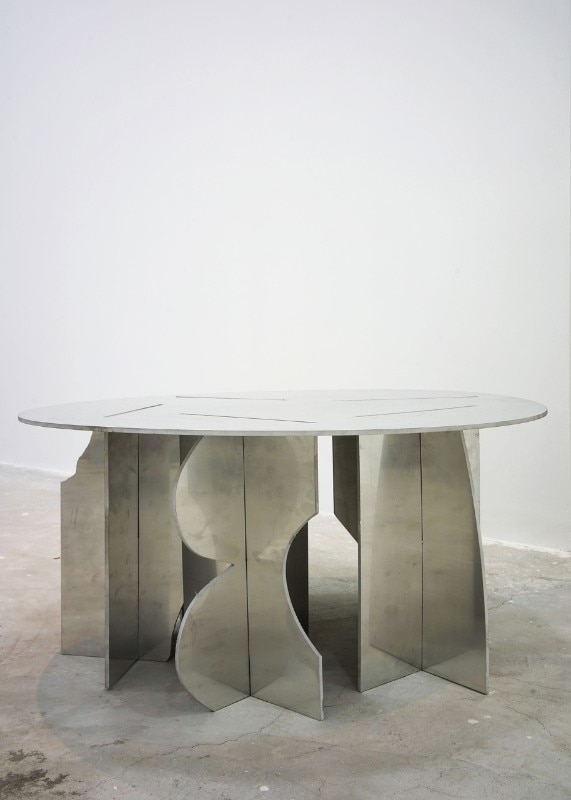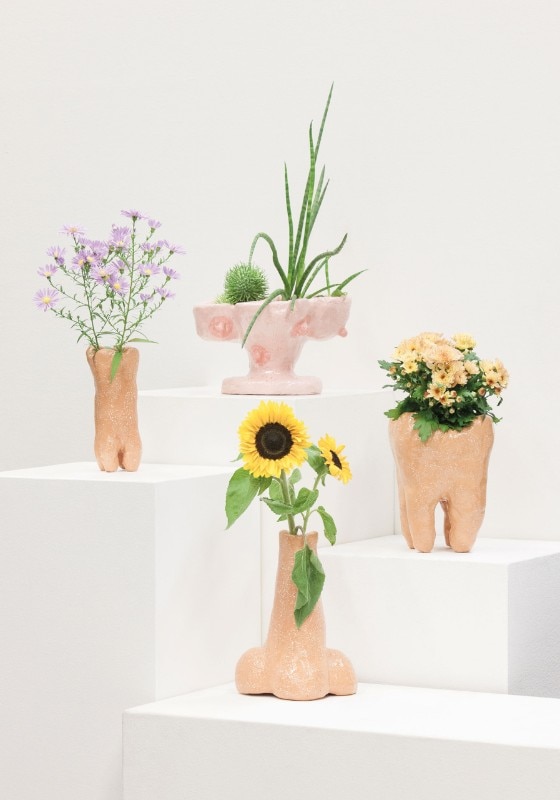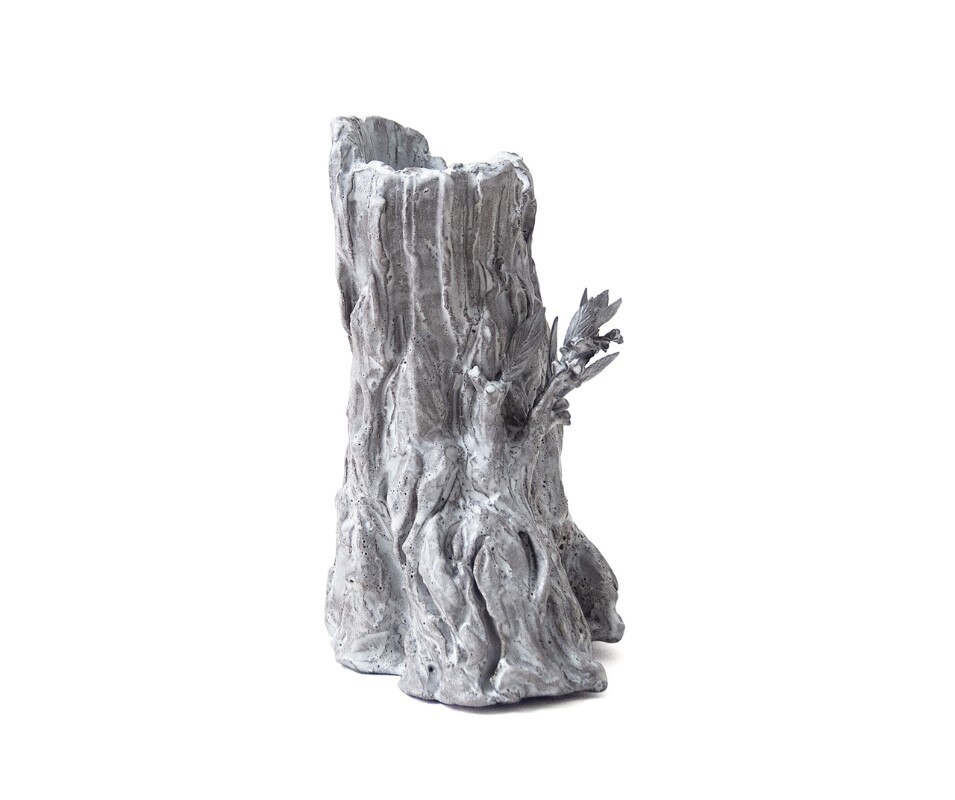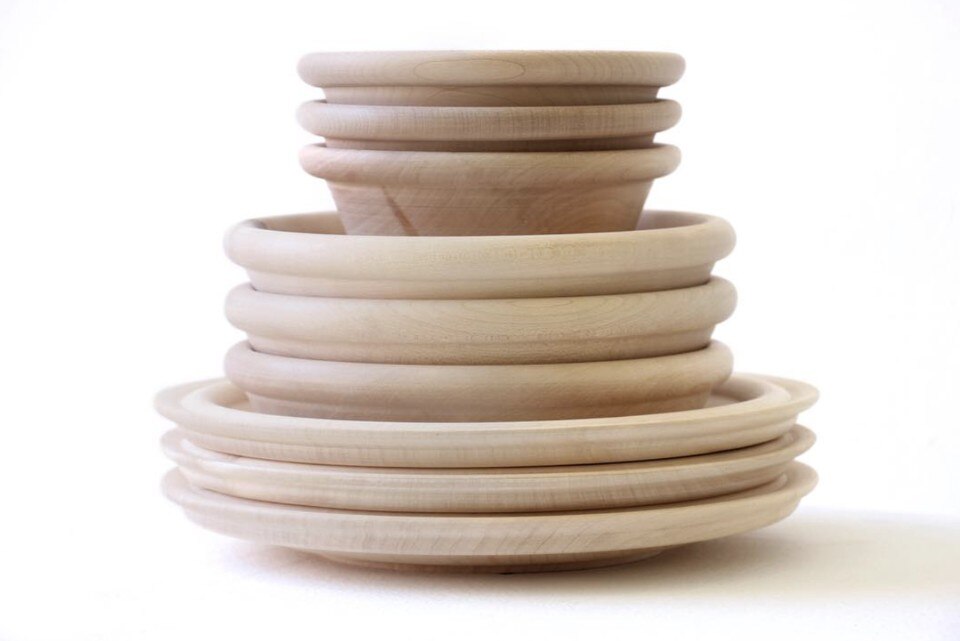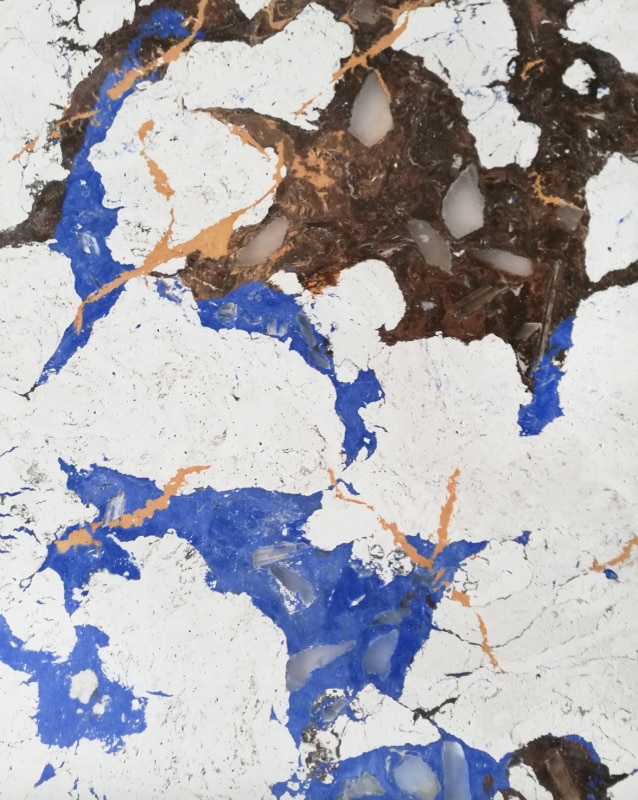 1. Ruins winter colour by Roberto Sironi – Carwan Gallery. On show at Nomad St. Moritz 2019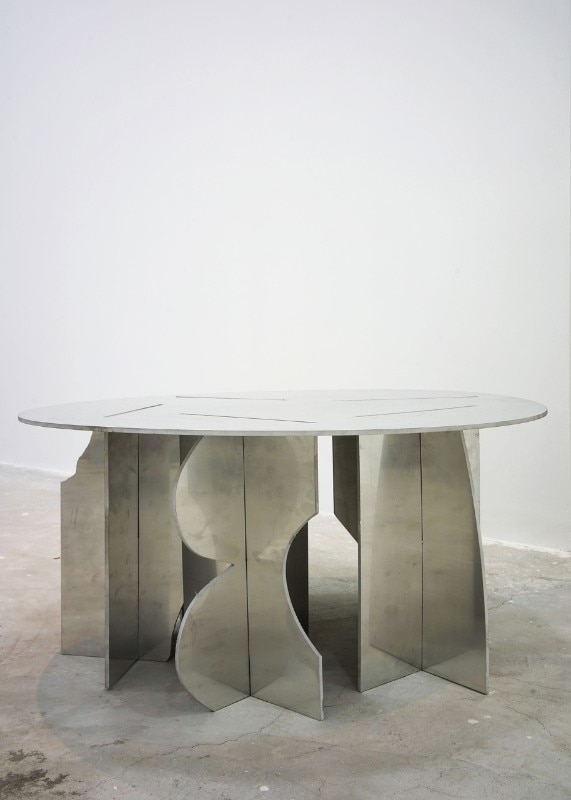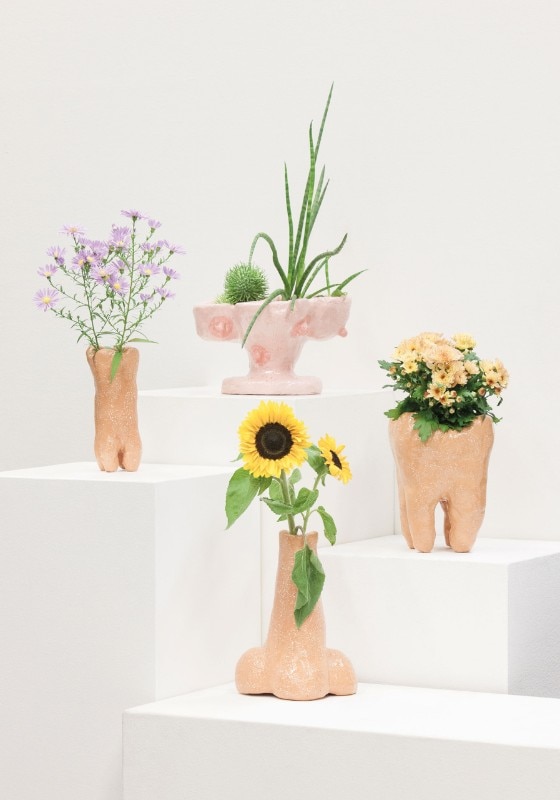 3. BNAG by Body Buddies – Functional Art Gallery. On show at Nomad St. Moritz 2019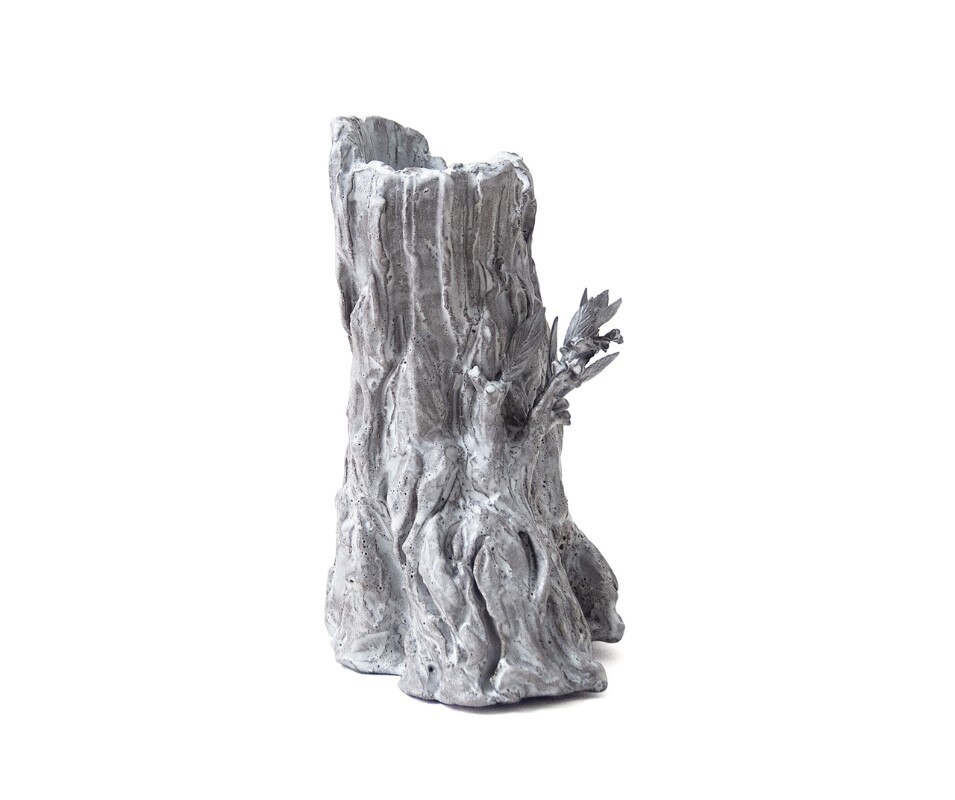 4. Setsuko Klossowska de Rola, Renaissance d'Olivier – Almine Rech Gallery. On show at Nomad St. Moritz 2019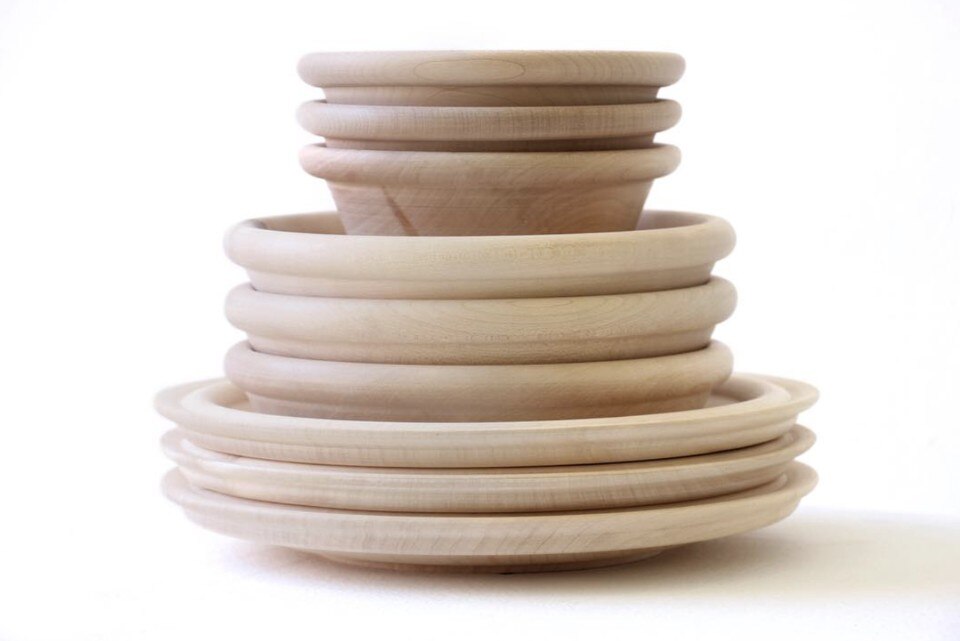 5. WOOD by matali crasset – The Cultural Gallery. On show at Nomad St. Moritz 2019
A set of sculptural works by Japanese artist Setsuko Klossowska – who moved to Switzerland in 1975 with late husband Balthus – fills the rooms of the Engadin house, presented by with French gallerist Almine Rech. Matali Crasset continues her collaboration with The Cultural Gallery with project WOOD, reinterpreting stools, chairs and tableware with this warm material.
Innovation in materials is revealed by works of Studio Ilio, Bahraini-Danish, Studio Formafantasma and Michela Cattai. Studio Ilio takes to the Alps its chandelier Sticks on Circle patronized by Beirut-based Carwan Gallery (co-founded by Lecompte), reusing nylon powder from 3D printing. Carwan also presents new colours in Roberto Sironi's series Ruins, while Rome-based gallery Giustini / Stagetti present the work Botanica by Studio Formafantasma.
Fair:

Curators:

Giorgio Pace and Nicolas Bellavance-Lecompte

Opening dates:

7–11 February 2019

Location:

Chesa Planta Mulins 2, Samedan, Switzerland

Galleries:

Almine Rech Gallery (Paris, London, New York, Brussels), Carwan Gallery (Beirut), David Gill Gallery (London), Erastudio (Milan), Etage Projects (Copenhagen), Galerie Andrea Caratsch (St. Moritz), Galleri Format (Oslo), Functional Art Gallery (Berlin), Galleria Paola Colombari (Milan), Galleria Rossella Colombari (Milan), Gallery Fumi (London), Hunter Harrison (London), Giustini / Stagetti (Rome), Luisa Delle Piane (Milan), Maniera (Brussels), Massimo De Carlo (Milan, London, Hong Kong), M.F. Toninelli Art Moderne (Monaco), Nilufar (Milan), The Cultural Gallery, Martina Simeti, Galleria Blanchaert-Milano, Almine Rech Gallery