(W)ego is a modular "Lego" – "Tetris" hotel, presented at the Dutch Design Week in Eindhoven, and exhibited on Markt Square. In the words of MVRDV co-founder Winy Maas, who is one of three Dutch design week ambassadors, the creation is «based on the hypothesis that the maximum density could be equal to the maximum of desires». The city of the future will likely be overcrowded, so that we need to reconsider and re-allocate spaces. We will have to step back to what we are used to (Maas talks of a "vertical city"). The sacrum simulacrum of individual desires will be shared.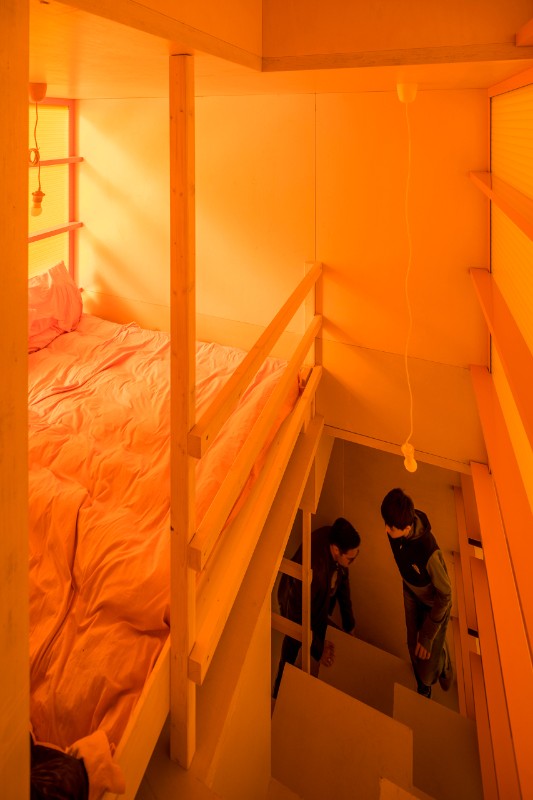 Nowadays, individual needs prevail on others' needs (in most aspects of life, relationships...), the provocative idea is to share individual desires in an hotel, a super-intimate but exotic space. Each colour is chosen to accommodate a person and his/her desires, and has to relate to the wishes of others. A yellow attic, a purple space with shelves, an acid green section with hammocks and ladders, a multilevel pink suite: there are nine distinct rooms.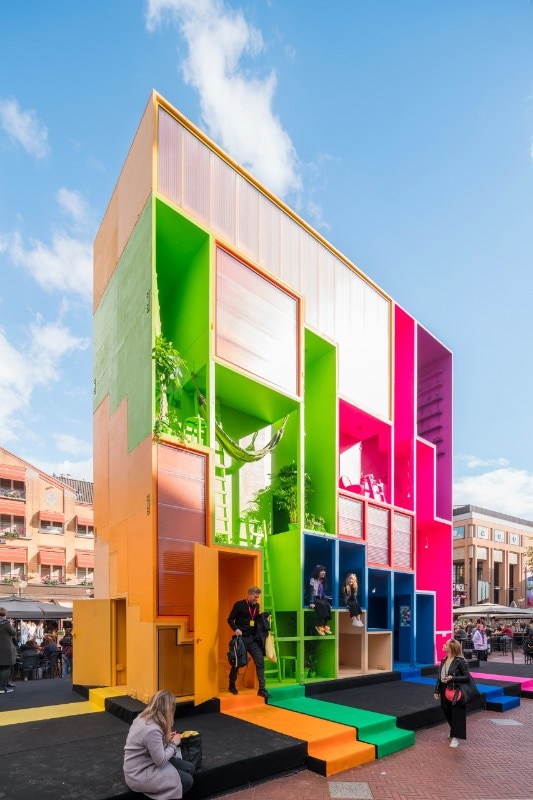 The hotel meets the needs of the city of the future, which will have to relate to issues such as climate change, shortage of natural resources and population growth. It is designed by the MVRDV studio, in conjunction with The Why Factory, the firm's in-house research lab that conducts research on several themes, such as "How can we negotiate our own architectures of desire?". They rethink the city of the future, in which design plays a key role: "In a world experiencing dramatic climate change, declining resources, huge differences in income, extensive political/social disagreement, rapid population growth, substantial consumption of space, Design disciplines must work on these issues and provide solutions".
Project:

Wego

Curators:

Winy Maas, MVRDV, The Why Factory, Gemeente Eindhoven, TU Eindhoven and Dutch Design Week

Venue:

Dutch Design Week 2017