MVRDV's 2400 sqm interior renovation for their new offices, with 150 work spaces, had at its core the idea to capture and enhance their DNA in what is now called the MVRDV House.
The new space builds on the progress made in previous offices, learns from how the team inhabited and worked in the previous building and translated these into new, more accommodating and productive spaces.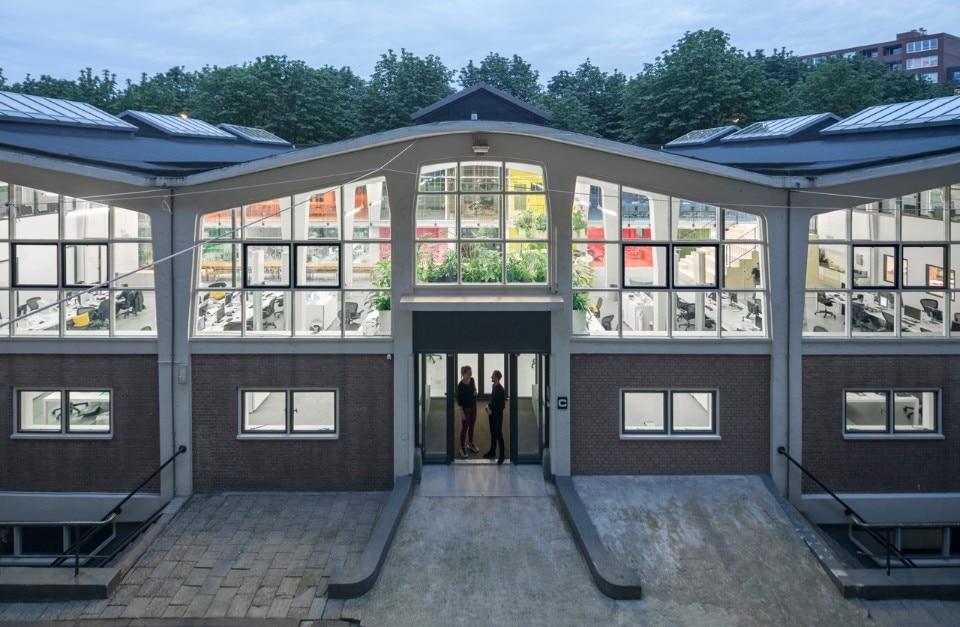 The large Family Room becomes the centrepiece for social interaction with three oversized elements of the home, the couch, dinner table and vegetation chandelier – a large tribune with a drop-down projection screen for lectures, office presentations or football; the long lunch table, at which the whole office gathers together daily; and a huge, split, flowerpot, which has in the middle MVRDV's 'welcome team'.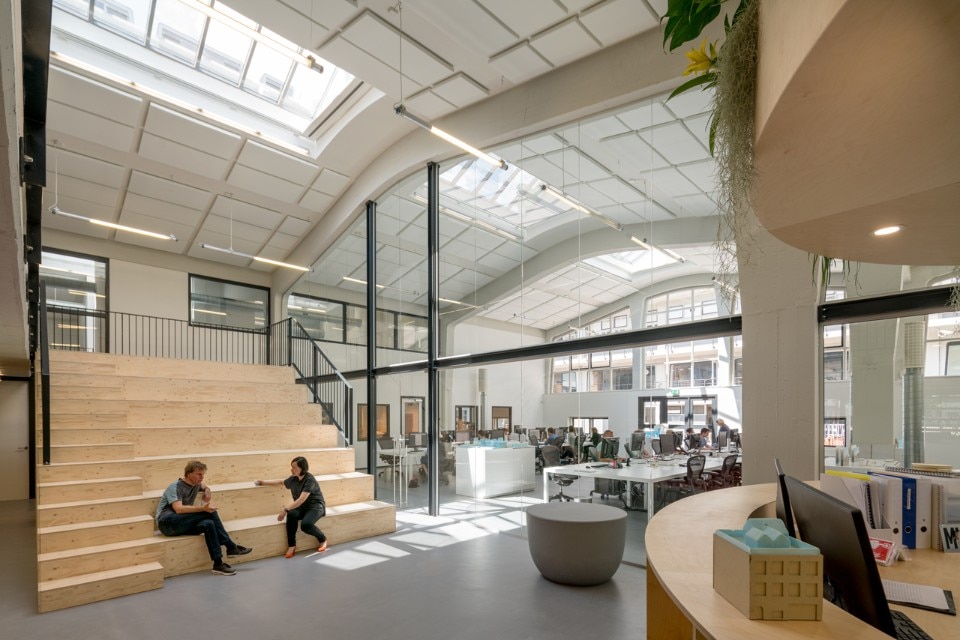 The five arched segments of the offices are enhanced, the previously enclosed areas were knocked open and replaced with glazed walls. From almost every point in the office you can see other people within the space. The workspaces themselves hope to breed a collective atmosphere. Custom made tables were designed for entire teams as one large unit with no table legs or dividers in the way.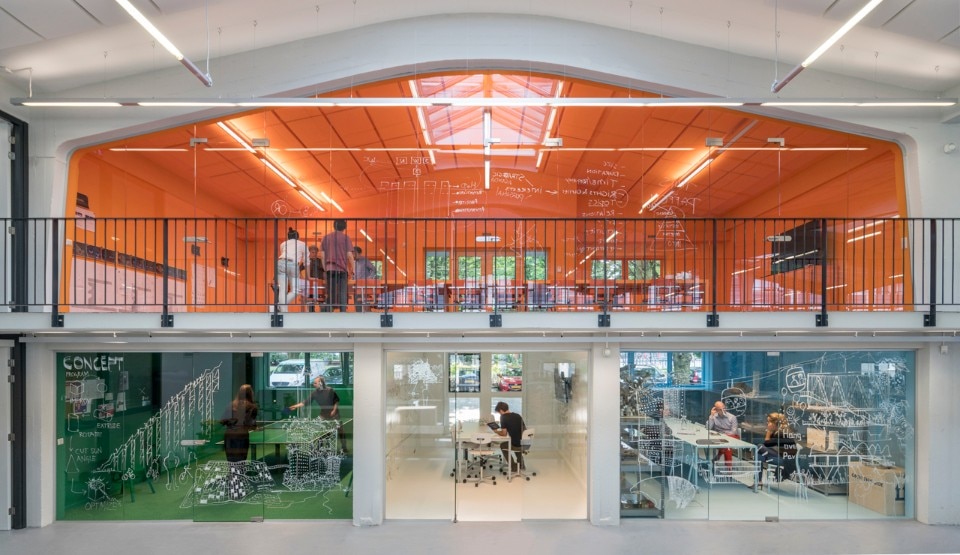 The building housing MVRDV's new offices, Het Industriegebouw, is in itself a large community of creative, technical and entrepreneurial industries; everything ranging from small tech start-ups to larger design firms. Pop-up cafés and restaurants create an occasion for users of the building to congregate; something which will be further enhanced once MVRDV designs the communal courtyard for the building.

MVRDV House, Rotterdam
Architects: MVRDV
Program: office transformation
Design Team: Winy Maas, Jacob van Rijs, Nathalie de Vries with Emilie Koch, Herman Gaarman, Elien Deceuninck and Jun Xiang Zhang
Contractor: Goudsesingel Onderhoud
Electrician: Croon, Wolter en Dros
Engineer: IMD
Area: 2400 smq
Completion: 2016