Located near the entrance to a new metro station and conceived as a beacon for pedestrians, the Flower Building is the landmark in MVRDV's overall plan to create a more intimate form of urban life with pedestrian streets and plazas in an area dominated by large boulevards and high-speed expressways, on the edge of Shanghai's Honqiao airport.
The second phase of the masterplan, under construction, combines flexible, more generic office spaces with a village-like urban plan that offers intimacy and friendly outdoor spaces.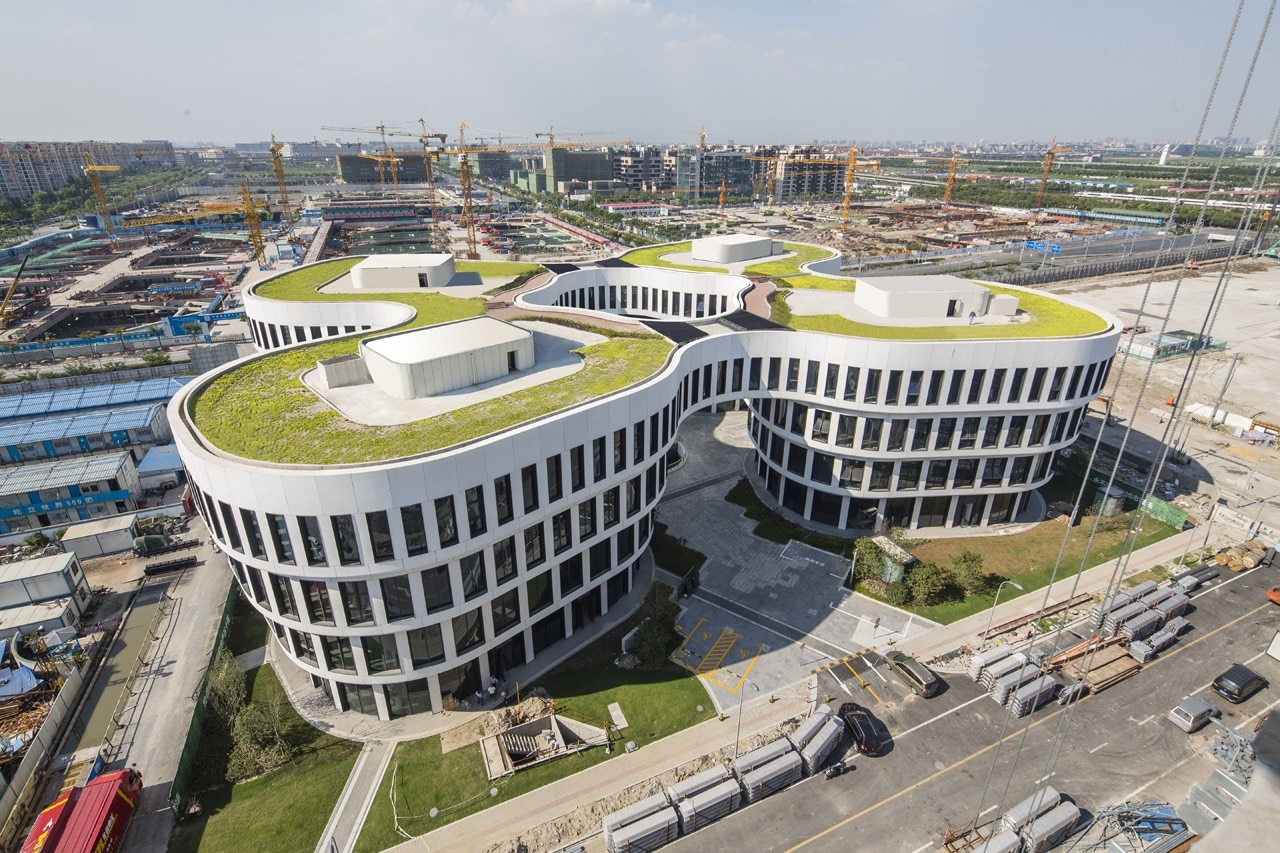 The building merges the tops of four towers to create a shaded and intimate plaza in between. The building's ground floor, with the largest windows, will feature retail space, while its top floor features connections between the four towers so that the building can be used flexibly by a one or more different tenants.
The building's rounded forms minimise the amount of facade necessary, and also optimise views and floorplates.
The cantilevered, self-shading form of the Flower Building is complimented by a facade with smaller openings on the upper floors to reduce energy consumption, leading to the buildings 3-star energy rating. The white facade, made up of extremely light but highly-insulated GRC panels, offers a subtle, shifting grid with expands as it reaches the ground to become more public and open to passers-by, and contracts as it reaches up to reduce the need for air conditioning.
The Hongqiao Central Business District will achieve three stars, the highest ranking of the Chinese Green Building Label. Sustainable building features include high performance insulation, optimised building forms, shaded spaces, natural ventilation, rainwater collection, permeable road surfaces, links to public transport and a reduction in the urban heat island effect. All 10 buildings will also offer green roofs as a habitat for local species.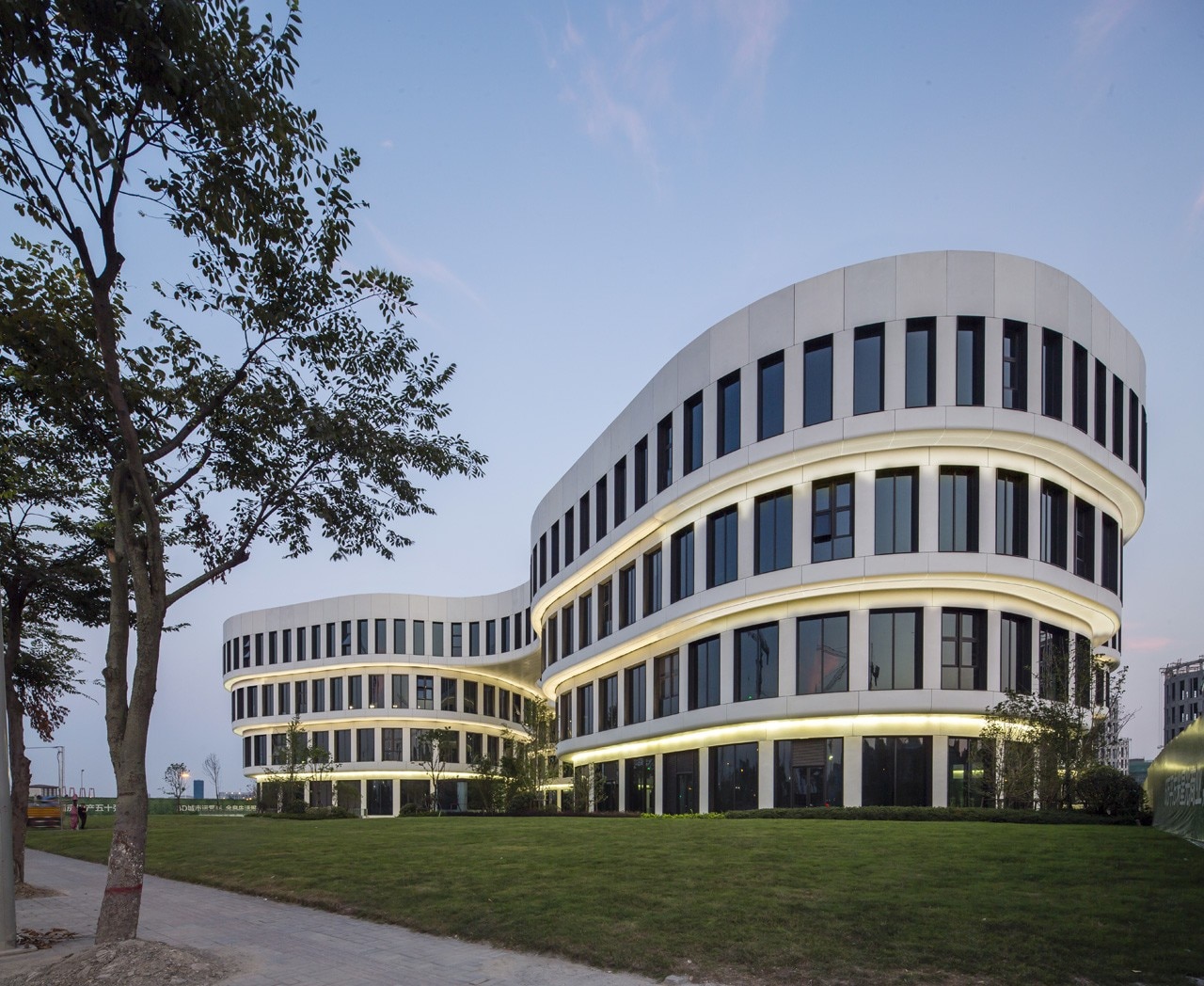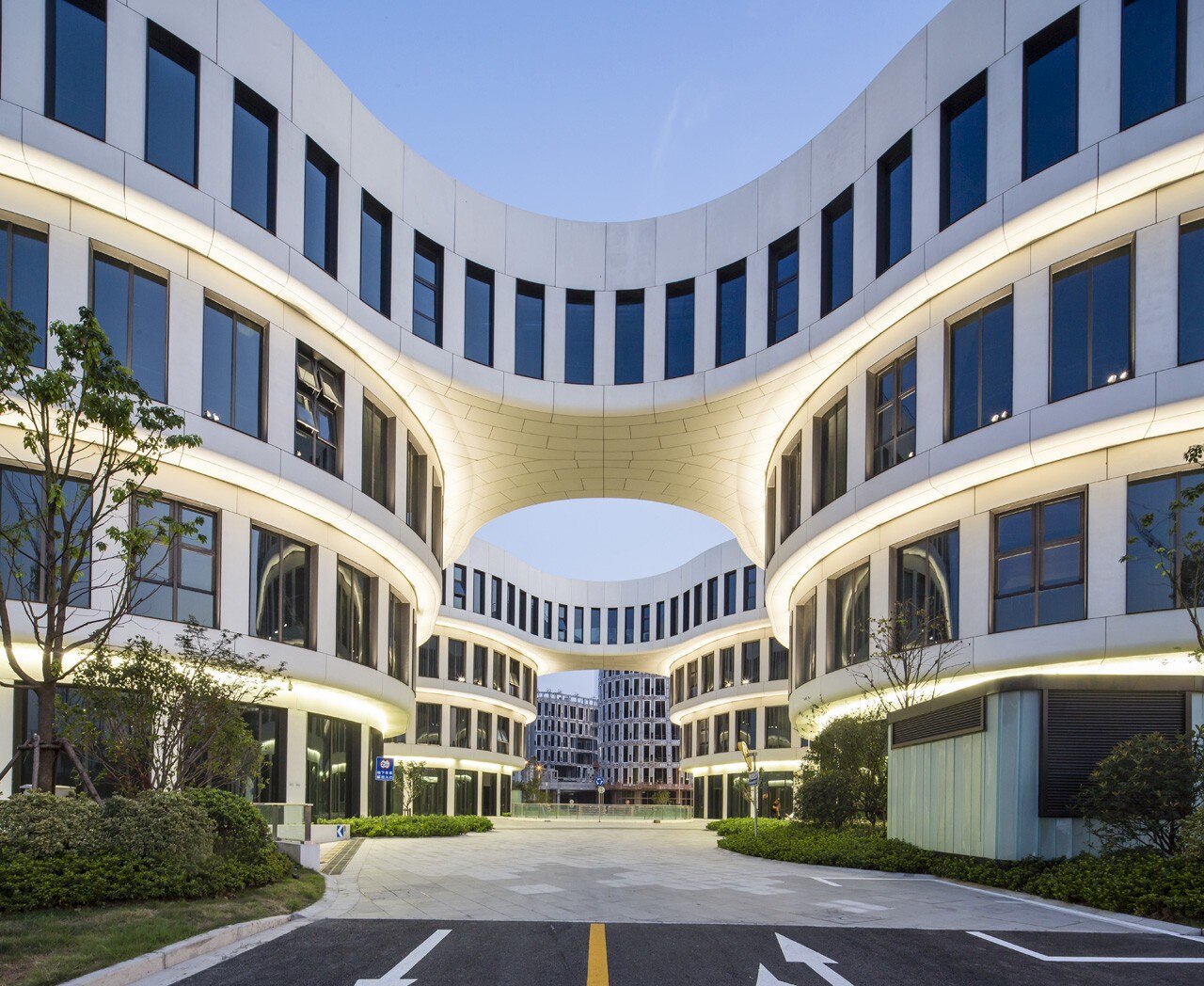 MVRDV, Flower Building, Shanghai Hongqiao Airport, Shanghai, China. Photo © Shen Photo
MVRDV, Flower Building, Shanghai Hongqiao Airport, Shanghai, China. Photo © Shen Photo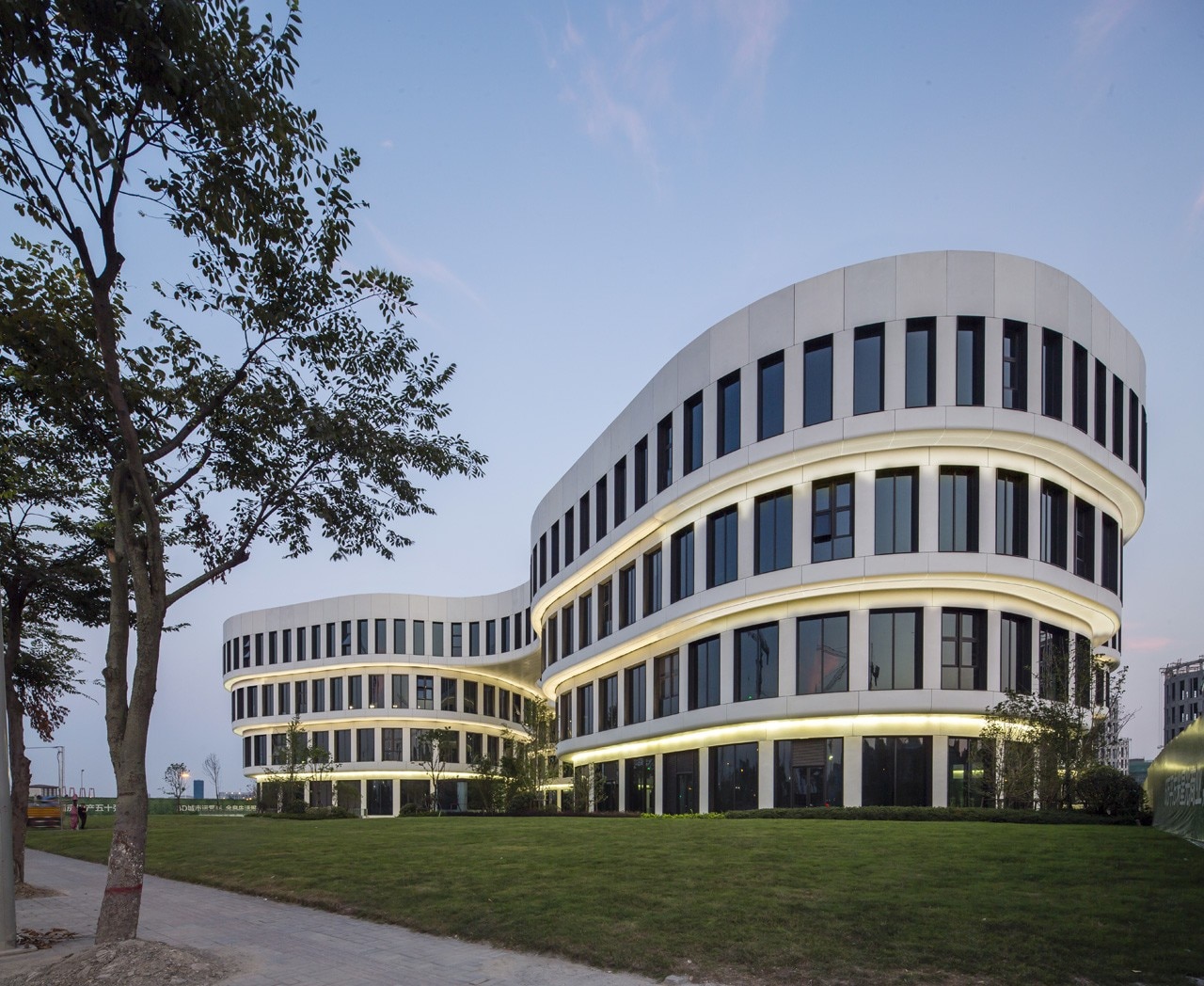 MVRDV, Flower Building, Shanghai Hongqiao Airport, Shanghai, China. Photo © Shen Photo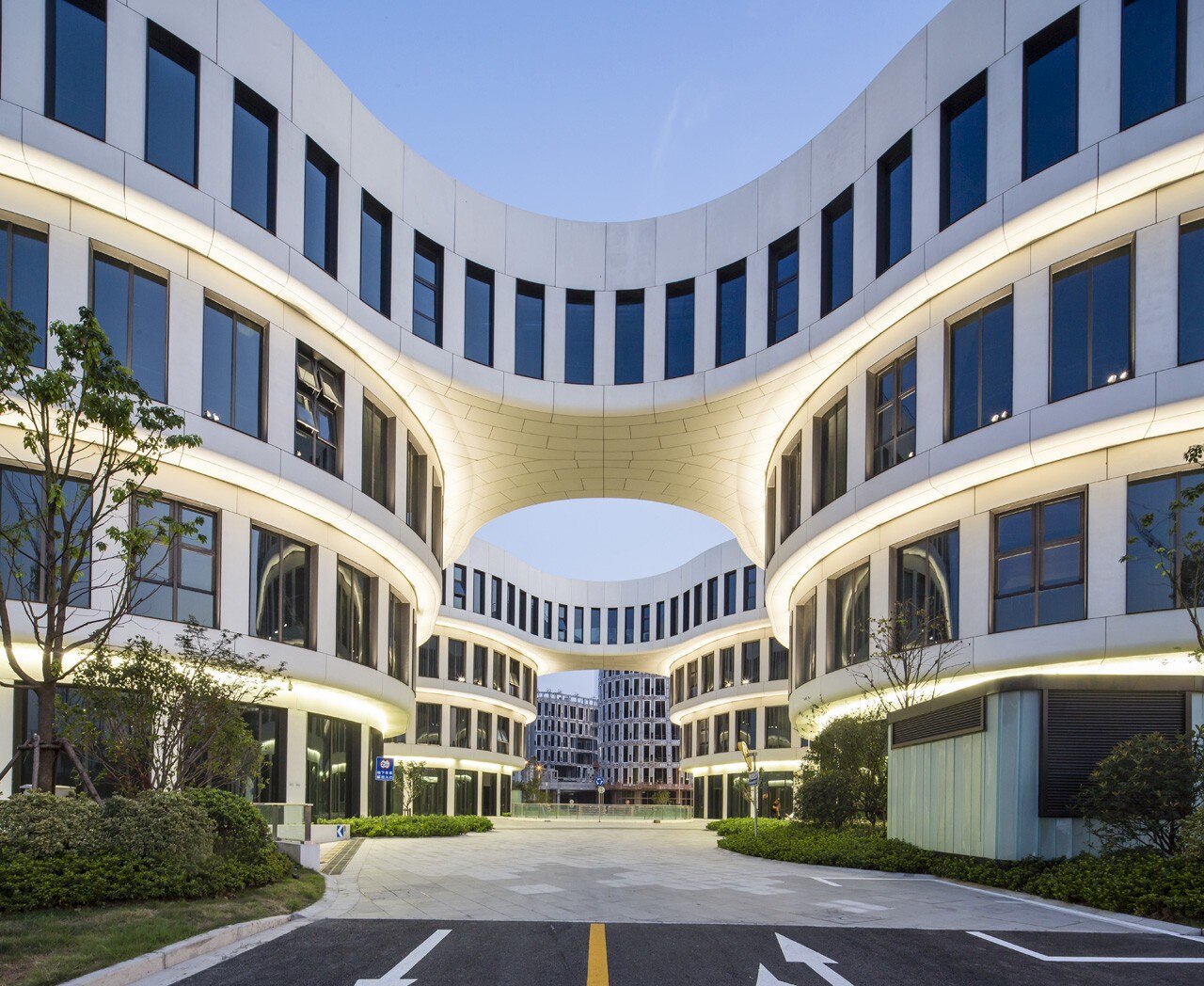 MVRDV, Flower Building, Shanghai Hongqiao Airport, Shanghai, China. Photo © Shen Photo
MVRDV, Flower Building, Shanghai Hongqiao Airport, Shanghai, China. Photo © Shen Photo
MVRDV, Flower Building, Shanghai Hongqiao Airport, Shanghai, China. Photo © Shen Photo
MVRDV, Flower Building, Shanghai Hongqiao Airport, Shanghai, China. Photo © Shen Photo
MVRDV, Flower Building, Shanghai Hongqiao Airport, Shanghai, China. Aerial view
120921-concept line diagrams
MVRDV, Flower Building, Shanghai Hongqiao Airport, Shanghai, China. Concept line
MVRDV, Flower Building, Shanghai Hongqiao Airport, Shanghai, China. Diagrams

Flower Building, Shanghai Hongqiao Airport, Shanghai, China
Program: office building
Architects: MVRDV
Co-Architect: Shanghai Construction Design & Research Institute (SCDRI)
Facade Engineering: EFC Façade Design
MEP Engineering (Mechanical, Electrical and Plumbing): China Team
Structure Engineering: Shanghai Construction Design & Research Institute (SCDRI)
Sustainability Consultant: China Academy of Building Research Shanghai Institute
Landscape: SWA Landscape Architecture
Lighting consultant: ZDP
Area: 15,000 sqm
Completion: 2015