The exhibition at the Casa dei Tre Oci in Venice presents 120 images, 55 of which previously unknown, all coming from Lartigue's personal photograph albums. Added to these are archive materials, books such as the Diary of the Century (published with the title Instants de ma vie in French), magazines from the period, a diaporama with pages from the albums, three stereoscopes with images representing snowy landscapes and elegant Parisian settings. These documents look back over his whole career, from its beginnings in the early 20th century until the 1980s, and reconstructing the story of this photographer and his rediscovery. 1963 was a crucial year in this regard: John Szarkowski, recently appointed director of the photography department of the MoMA in New York, exhibited Lartigue's works in the museum, enabling him to achieve success when he was close to seventy years old.

The display itinerary of "The Invention of happiness" is structured around those significant moments of rediscovery of Lartigue's work, beginning with the exhibition at the MoMA, where his first photographs, created in the period prior to the First World War, were presented; this contributed to the establishing of his renown as the enfant prodige of photography. Inspired by the newspapers and illustrated magazines of this age, Lartigue was interested in the affluent members of the Parisian upper middle class who would gather at automobile races, at the horseracing competitions at Auteuil, as well as the elegant men and women attending them.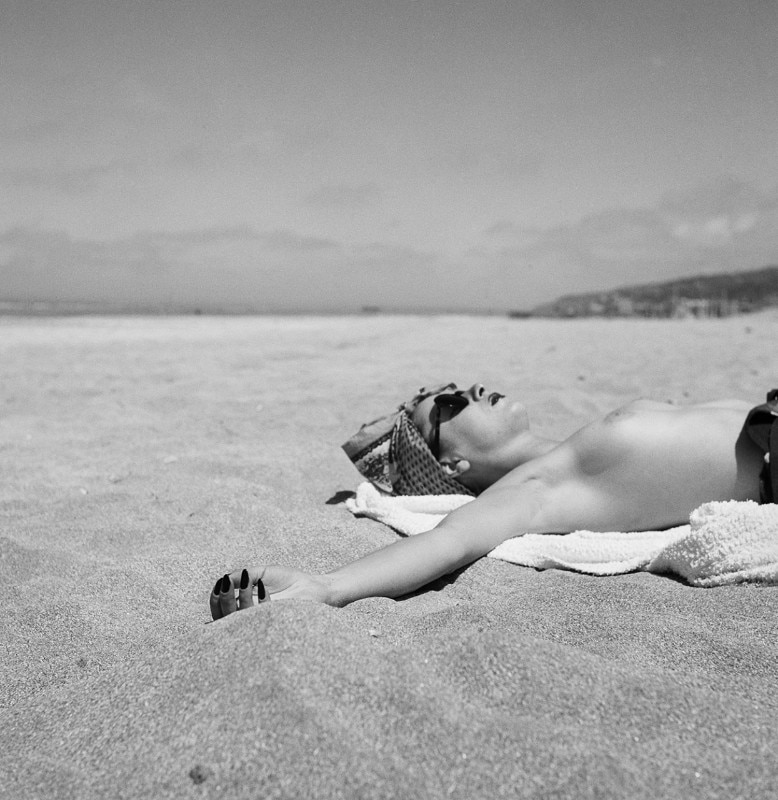 Towards the end of the 1960s, Lartigue encountered Richard Avedon and Hiro, two of the most influential fashion photographers of that time.
Avedon, in particular, soon asked him to create a work in the form of a "photographic journal", showing a little more of the material in Lartigue's archives. Helped by Bea Feitler, then the photo editor at Harper's magazine, in 1970 they published the volume Diary of a Century, which definitively placed his name in the pantheon of greats of 20th-century photography. From the 1940s he published his photographs in magazines, combining society gatherings with more sought-after shots, the final sections focus on the subsequent decades, marked by collaborations with the worlds of cinema, where he worked on numerous films as a still photographer, and fashion. Nevertheless, Lartigue's eye never stopped focusing on everyday life, to immortalise its ironic and curious details. An interesting focus is reserved for the memoirs that Lartigue wrote in the 1960s and 1970s, when he began to recompose the albums in which he had gathered together all his photographs.

Accompanying the exhibition is a bilingual catalogue published by Marsilio Editori, with a presentation by Ferdinando Scianna.
Author:

Jacques Henry Lartigue

Exhibition:

"The Invention of Happiness"

Curated by:

Marion Perceval, Charles-Antoine Revol, Denis Curti

Where:

Casa dei Tre Oci, Venice

Until:

10 January 2021