TENTative Structures is a multidisciplinary public art project conceived by the Italian artist Hilario Isola and presented as part of the Sixth Marrakech Biennale entitled "Not New Now", directed by the Palestinian curator Reem Fadda.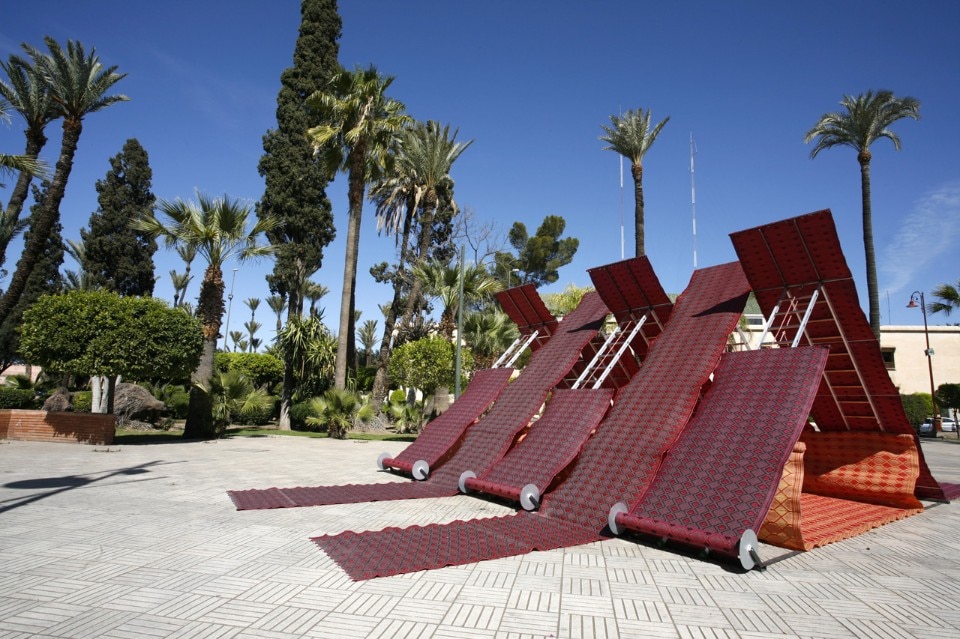 The project involves three public installations in key places of Marrakech: Jemaa El Fna, the Hotel de Ville (town hall) and the Gare de Marrakech (central station). At the intersection between art, design and architecture, each installation aims to rethink the archetype of the tent through a specific disciplinary approach. Each work is in fact an attempt to research and overcome standard tent features – structural, functional and/or symbolic – in our everyday imagery.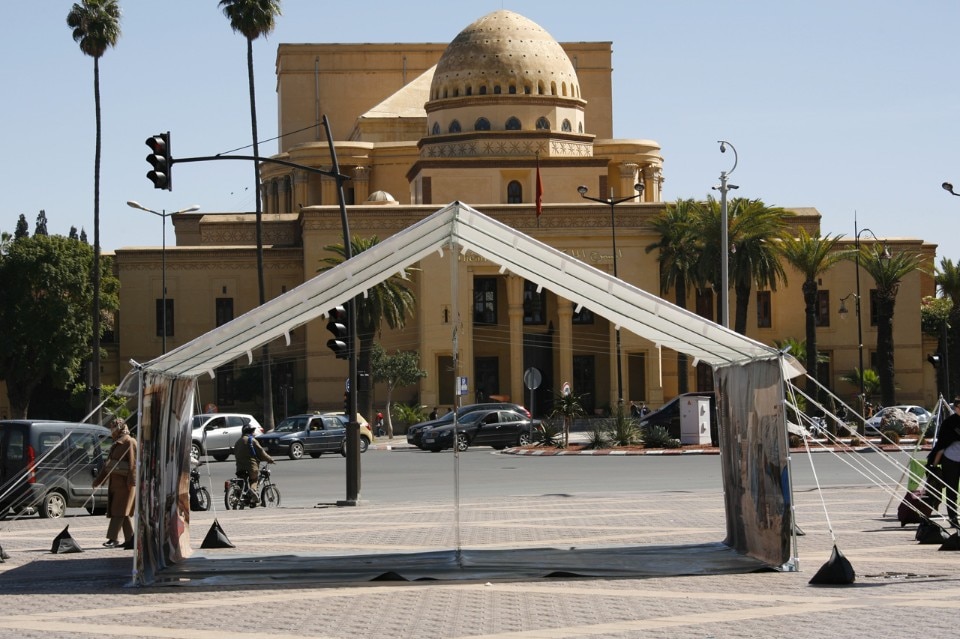 Le installazioni sono al contempo architetture di piccola scala e grandi sculture pubbliche, spazi relazionali e mobili che riflettono una visione della tenda quale metafora del vagabondare nomadico contemporaneo. Il progetto è stato realizzato con la partecipazione degli studenti delle scuole di architettura e design di Domus Academy (Milano) e VCUQatar (Doha). Ciascuna tenda è stata inoltre prodotta nei laboratori di ricerca e sviluppo di Sublitex, leader europeo delle tecnologie di sublimazione, e Ferrino&Co., produttore mondiale delle tende di emergenza, con il supporto di Miroglio Textile e Lavazza.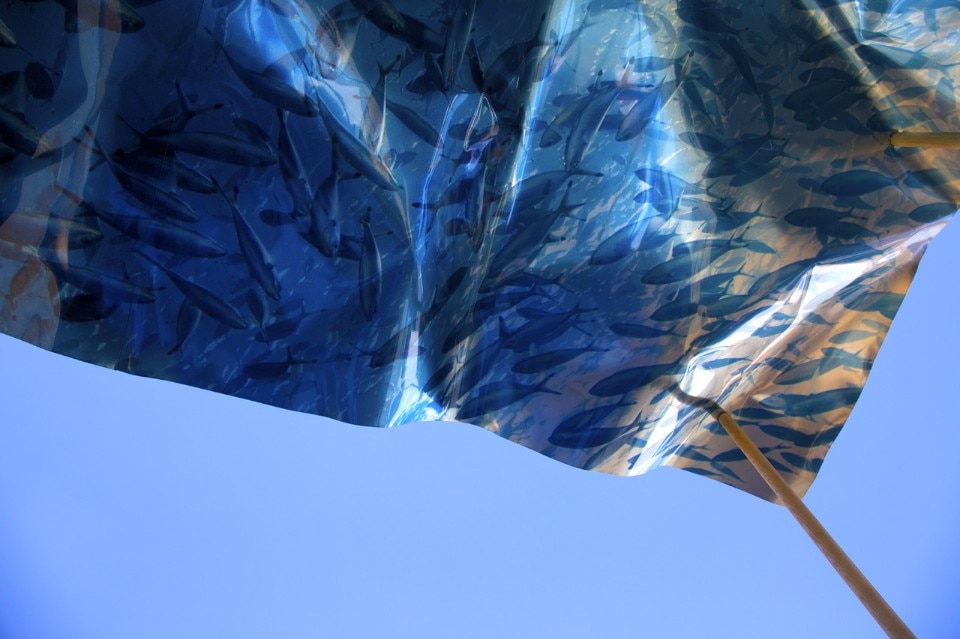 POPUP, designed by MOTOElastico (Simone Carena and Marco Bruno) is an adaptation to the urban context of the traditional "Pup" tent, defined by small but comfortable interiors and distinguished by elegant colors and simple materials. Often used to take the first steps in nature, its small size does not prevent to exercise a certain mpact on the wild surrounding environment. The ParTENTition tent, designed by Pamela Basanez Beltran Y Puga, Prerna Khaitan, Israa Sammoura and Stephany Tanios Karam introduces a vertical partition in the traditional structure as a distinctive architecture wall element, to ensure pivacy and intimacy improving hygiene conditions and cleanliness of the space.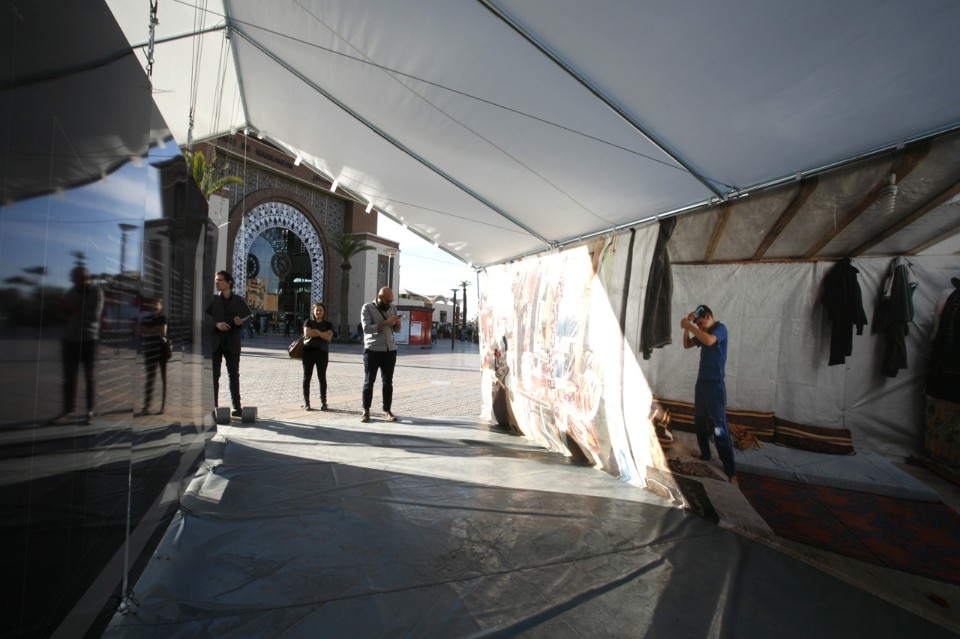 REMÓTE installations by Hilario Isola are an organic set of meeting spaces somewhere in between sculpture, architecture and photography. Small domes suspended and crumpled become an intimate space for journey and meditation, while the photographic work by Massimo Bicciato depicts remote places that are difficult to access, for geographical or political reasons.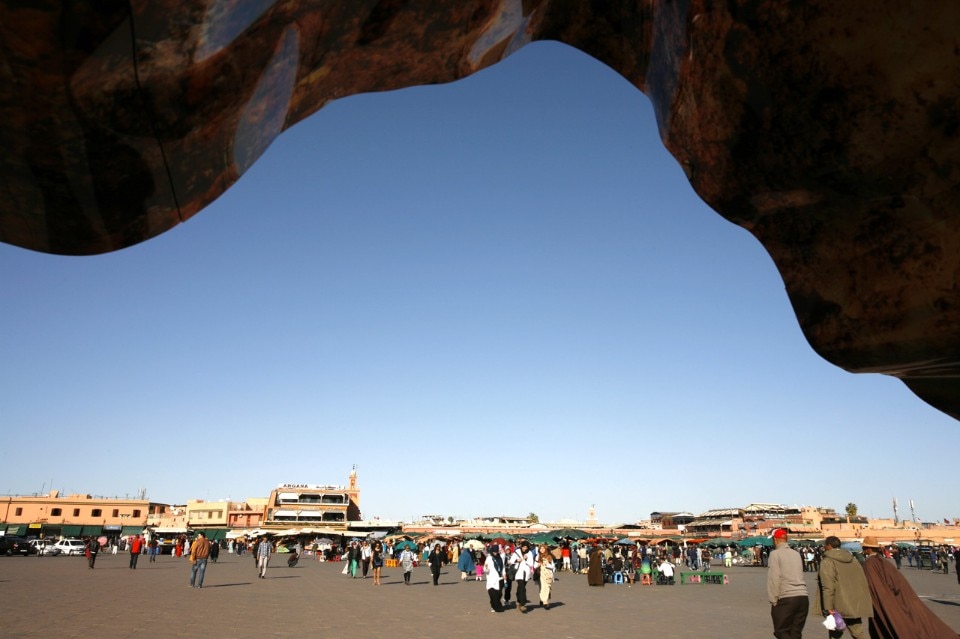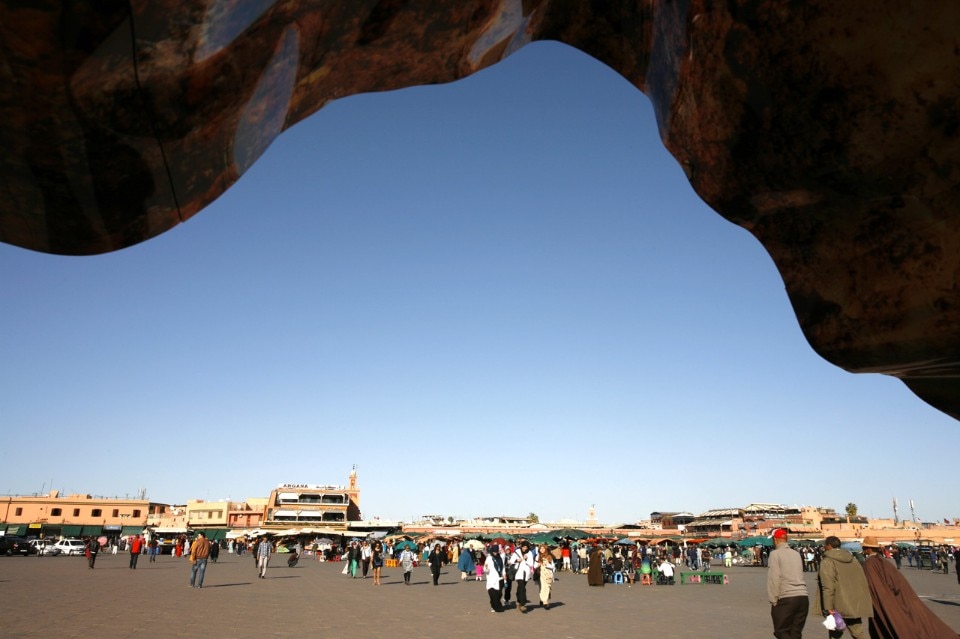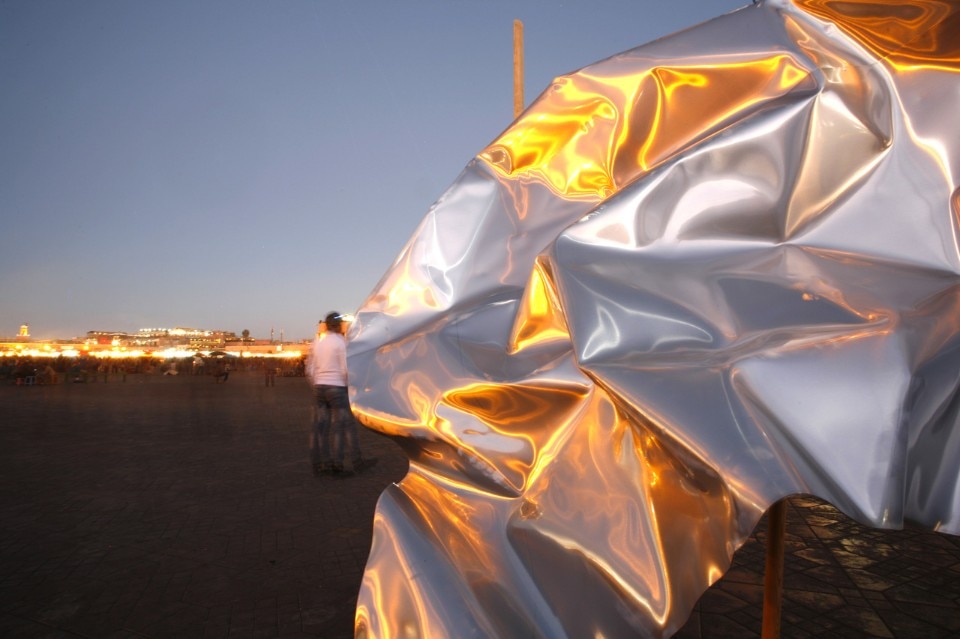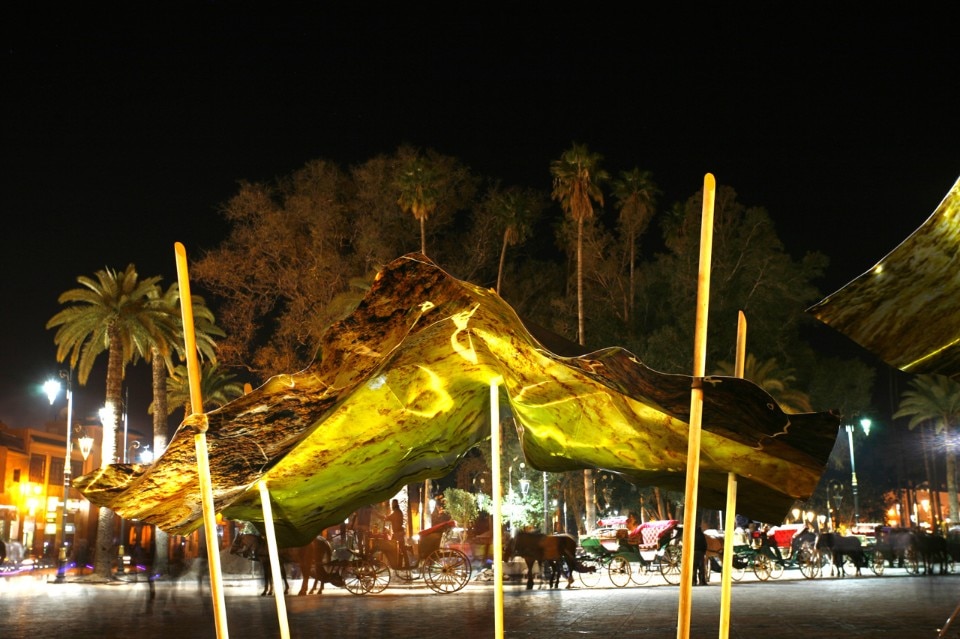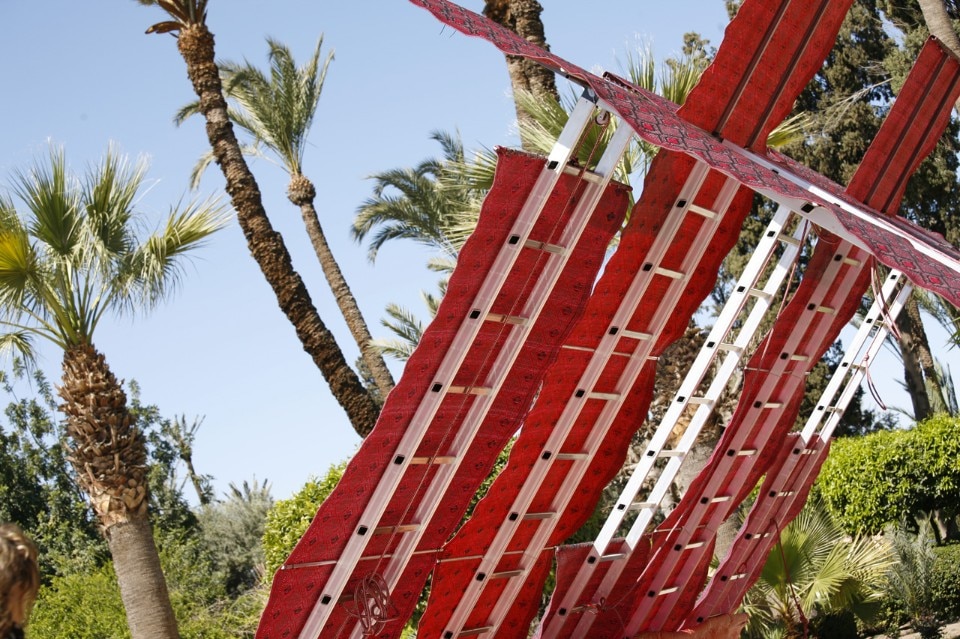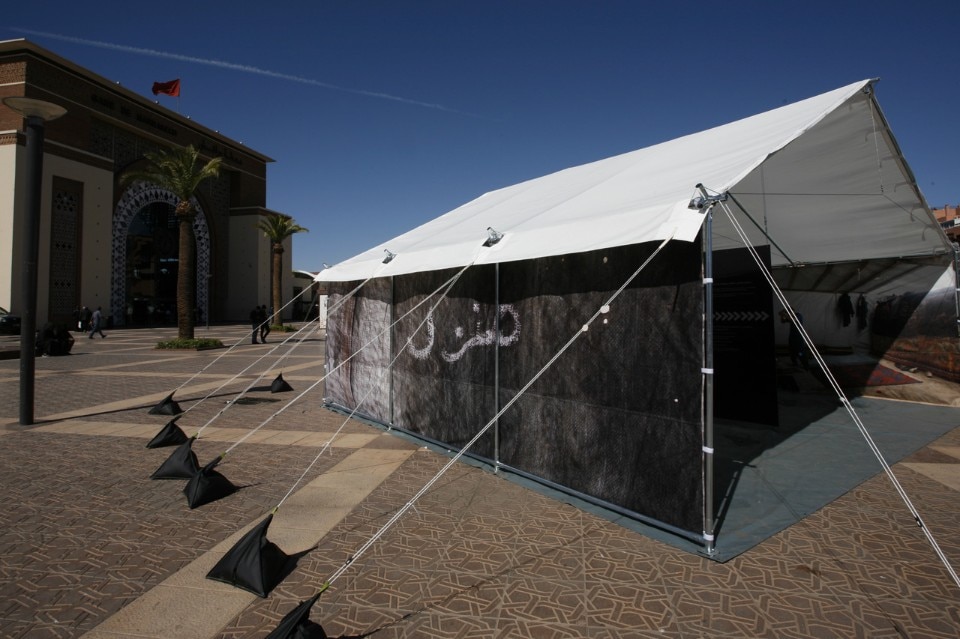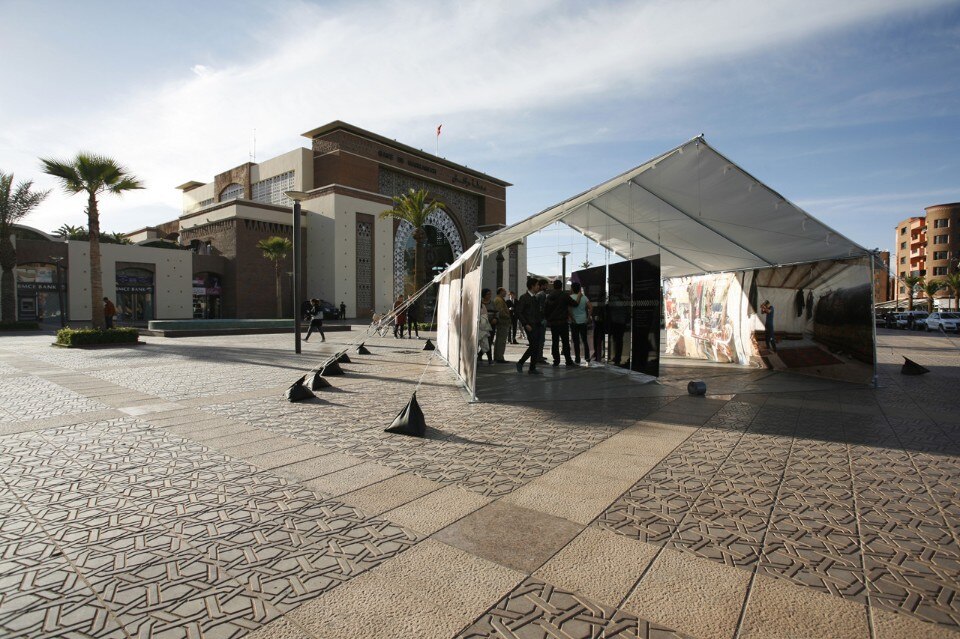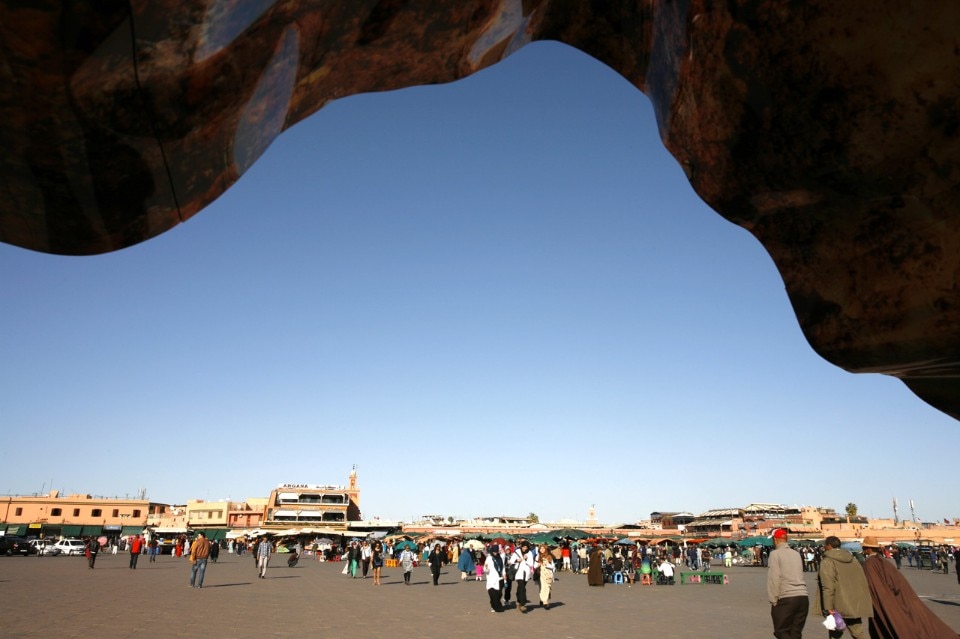 Hilario Isola, REMÓTE installation, Marrakech Biennale 6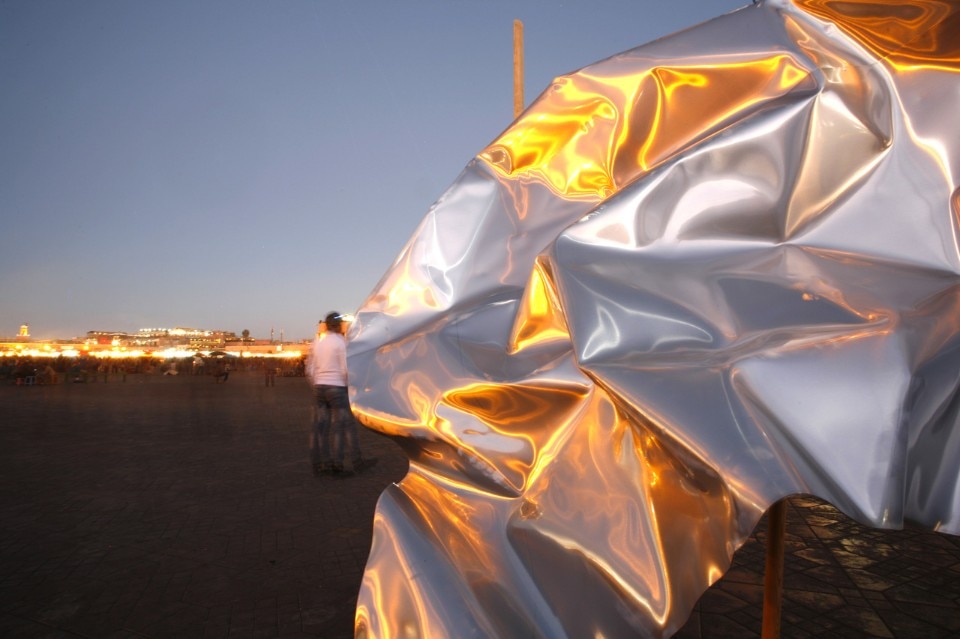 Hilario Isola, REMÓTE installation, Marrakech Biennale 6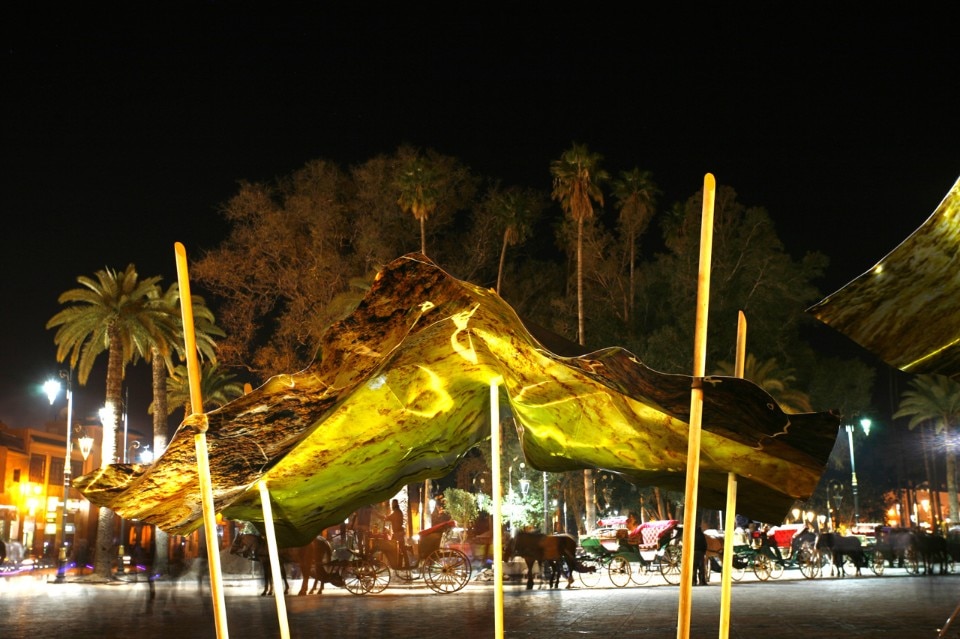 Hilario Isola, REMÓTE installation, Marrakech Biennale 6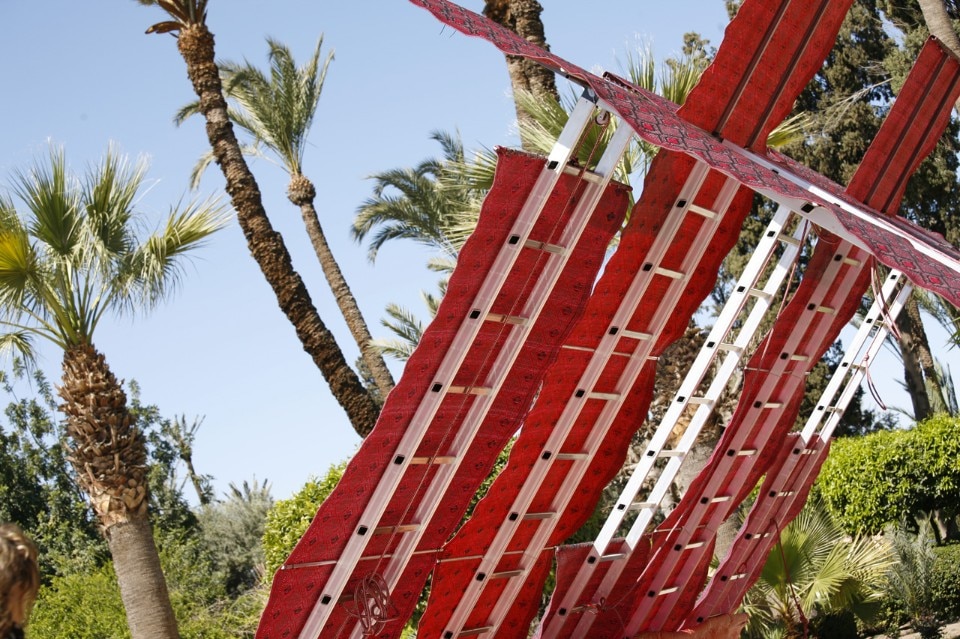 MOTOElastico, POP PUP installation for TENTative Structures, curated by Hilario Isola for the Sixth Marrakech Biennal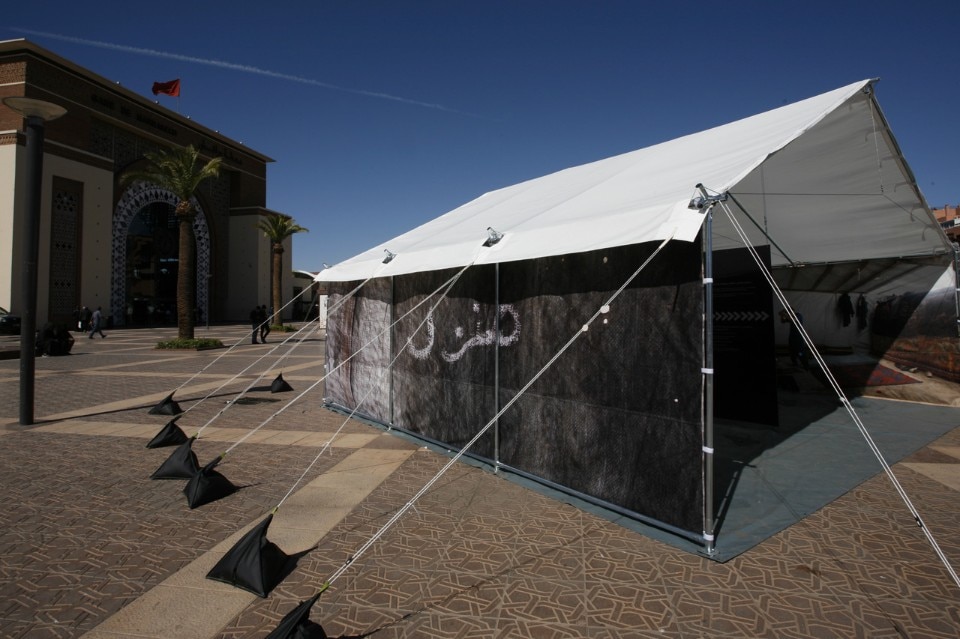 The ParTENTition installation, realised by Pamela Basanez Beltran y Puga, Prerna Khaitan, Israa Sammoura, Stephany Tanios Karam at the Domus Academy Master course directed by Manfredo Robilant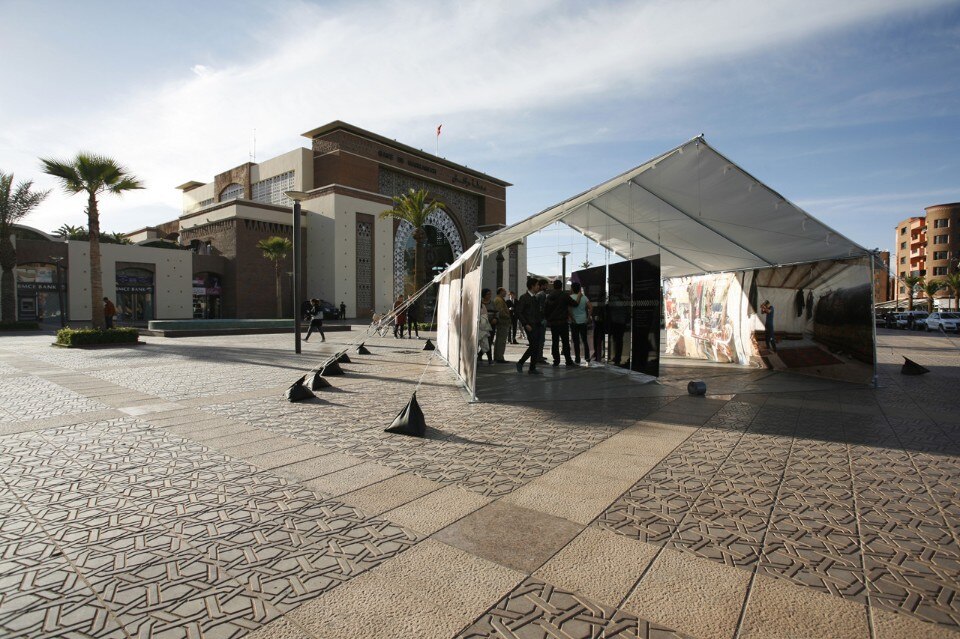 The ParTENTition installation, realised by Pamela Basanez Beltran y Puga, Prerna Khaitan, Israa Sammoura, Stephany Tanios Karam at the Domus Academy Master course directed by Manfredo Robilant